Paul Bernon Net Worth - Complete Breakdown of His Earnings
Published Sun Mar 22 2020 By Matthew
Here's all that you need to know about the American film producer and real estate businessman Paul Bernon's net worth!
There's a lot of success stories of celebrities who diverted from their original career path and made a name for themselves in the Hollywood industry. One of those names is Paul Bernon. The former alumni of Boston University who studied film and then moved on over to New York University to graduate in real estate started his company Rubicon Real Estate in 2004. His company surly did hit it big as it now owns and also manages about one and a half million square feet of commercial real estate in New England.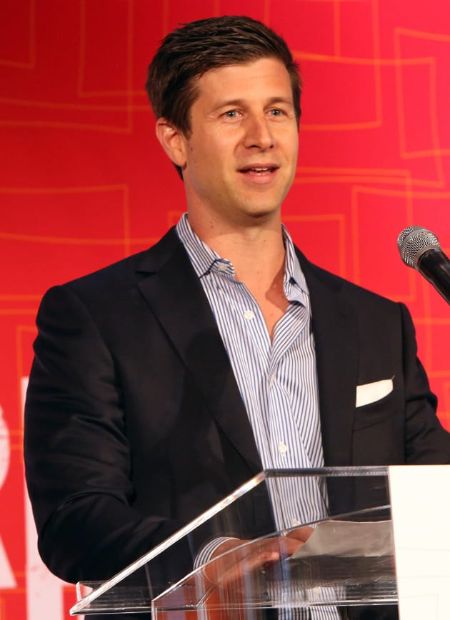 Paul Bernon started his company Rubicon Real Estate in 2004.
Photo Source: The Hollywood Gossip
Reverting back to his original calling, Paul entered the realm of Hollywood in 2012 when he produced a short film entitled Teacher of the Year that was screened at the Tribeca Film Festival. Co-founding the independent film production company Burn Later Productions, Bernon's project that focused on Autism, 'Best Kept Secret', managed to bag a Peabody Award in 2014 as one of the film's executive producers.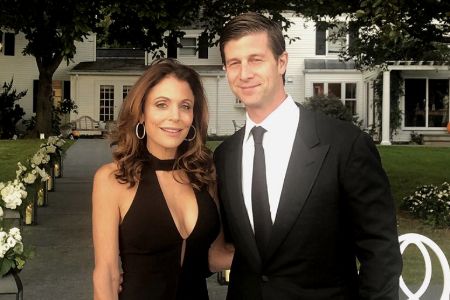 Paul Bernon is dating reality TV star Bethenny Frankel.
Photo Source: Bravo TV
His latest films, 'A Kid Like Jake,' starring Claire Danes, Jim Parsons, Octavia Spencer, and Priyanka Chopra, and 'Hearts Beat Loud,' starring Nick Offerman, Kiersey Clemons, Ted Danson, and Toni Collette, got their world premieres at the 2018 Sundance Film Festival, and were released theatrically in June 2018. The active volunteer in Democratic politics not only found professional recognition in the industry but also met his other half, Bethenny Frankel.
Paul Bernon's Net Worth
As of 2020, Paul Bernon's net worth is estimated to be in the ballpark figure of $10 million.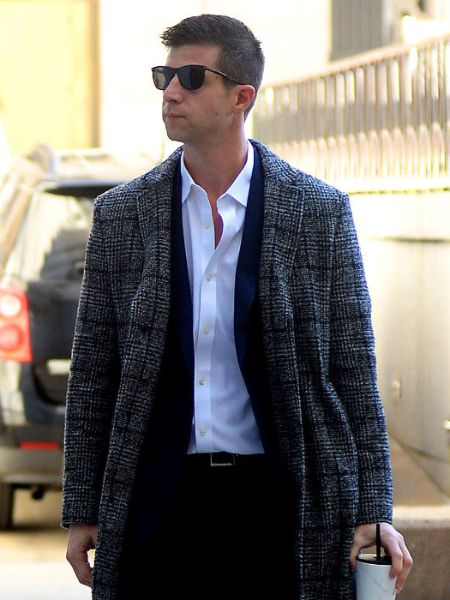 Paul Bernon's net worth is estimated to be in the ballpark figure of $10 million.
Photo Source: Celebrity Insider
A very little known individual in the acting community, Bernon too refrains from sharing the details of his wealth. But the fact that he serves in the position of Managing Partner at Rubicon Real Estate, LLC, and is quite capable of funding his own movie projects proves that he made a significant gain from his professions.
You Might Also Like: Thursday's Season Finale Of The Real Housewives Of New York Was A Horrifying One For Bethenny Frankel
Better known for being the present love interest of American reality TV star Bethenny Frankel, Paul's the first person Frankel's been linked with since the sudden passing of her former romance Dennis Shields.
Paul Bernon's House
While Paul Bernon resided in a townhouse in Boston's Back Bay that he acquired alongside his girlfriend Bethenny back in April of 2019, the couple made news for seeking another home. As the reality TV star began a new chapter of her life with Paul, she began spending more time in Boston with her beau. Boston may have served as a preferred area for the couple over the past year, but it didn't mean they would settle there.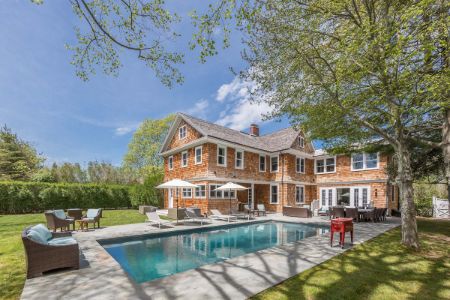 Paul Bernon's girlfriend Bethenny Frankel sold her home in Bridgehampton, N.Y., for $2.28 million.
Photo Source: 6sqft
Bethenny herself made headlines last month when she let go of her home in Bridgehampton, N.Y., for $2.28 million; just weeks after selling a luxury condo in New York's iconic Soho neighborhood for $3.65 million. Built-in the late 1900s and once operated as the Morning Glory House bed and breakfast, the more than 4,200-square-foot, cedar-shingled farmhouse contains seven bedrooms and 5.5 bathrooms.
Paul Bernon and His Lover Bethenny Frankel Paid For 10,000 Face Masks to Stop Coronavirus Spread
Whether you liked her or not during her time on 'Real Housewives of New York,' it's undeniable that Bethenny's a right person in her heart. Frankel, with the constant support of her boyfriend Paul Bernon, worked tirelessly to help those affected by a crisis through her charity organization BStrong Foundation during the Hurricane Irma and Maria.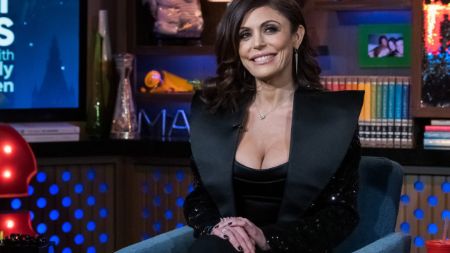 Paul Bernon and his lover Bethenny Frankel paid for 10,000 face masks to stop Coronavirus spread.
Photo Source: Reality Tea
The pandemic named Coronavirus, aka Covid-19 that is overtaking the world, is no different. The couple is donating over 10,000 face masks to help with relief efforts through Bethenny's foundation. In an interview with Entertainment Tonight and said, "I'm putting my money where my mouth is because my money's already going to the masks and the hand sanitizer right now. That's where [I'm at], I've got to write these checks because, as the former director of FEMA said, we can't wait to get the money. We have to pay for these things and figure it out later. So, I'm paying for these things and figuring it out later."
Recommended: Wife of John Prine, Fiona Whelan Prine, Tested Positive for the Coronavirus
One must commend the efforts of Paul Bernon and Bethenny Frankel towards the relief as the world drowns in the presence of the contagious Coronavirus.
For more details about celebrity net worth, head on over to Glamour Fame, and don't forget to sign up for the newsletter.
-->