Wife of John Prine, Fiona Whelan Prine, Tested Positive for the Coronavirus
Published Sat Mar 21 2020 By Matthew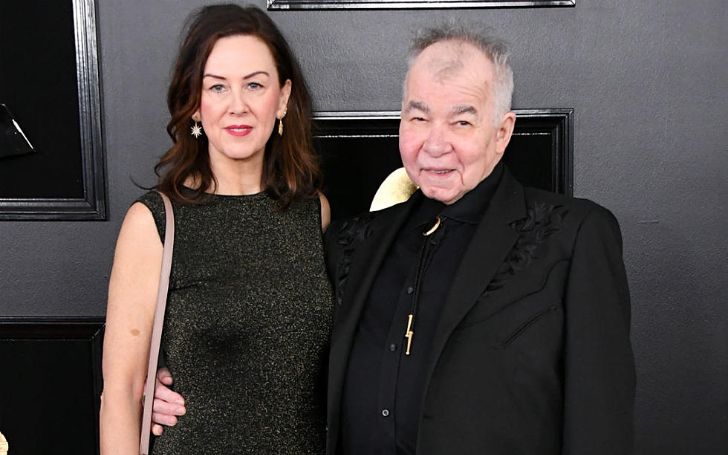 The Coronavirus pandemic is grasping everyone around the world, and not even celebrities are left to spare. After Tom Hanks and his spouse, John Prine's wife and business partner Fiona Prine tested positive for the epidemic too!
The Coronavirus is sparing absolutely nobody, be it commoners or celebrities. Not long ago, Tom Hanks and his spouse were tested positive for the virus, and now there is a new celebrity's name that's added to the list. Fiona Whelan Prine, the wife of American country-folk singer-songwriter John Prine, announced on Tuesday (March 17) on social media that she tested positive for COVID-19 (Coronavirus). John himself was tested for the possible infection, but his test results came back as 'indeterminate.'
The Nashville resident took to her official Instagram and posted a video confirming that she did contract the Covid-19 virus. She talked about how she showed primary symptoms stating, "I have some of the typical symptoms. I didn't have a high fever, but I certainly had a cough and some breathlessness." Unsure of John's condition, the twosome is taking drastic measures to protect the 'Angel From Montgomery' writer throughout the coronavirus crisis.
Talking about her husband's condition, Fiona added, "There's a chance he may not have this virus, and we are working really, really hard and being really diligent about all of the protocols. We are quarantined and isolated from each other and members of the family. It's hard, I won't lie, but it's absolutely important. So far, he's fine. He's always got a little something going on, but he's 73 years old and he may have some issues, but he may not have this virus and I want to keep it that way."
Recommended: Celebrities, Athletes and Public Figures Diagnosed with Coronavirus - Complete List Here
John's wife Fiona is worried about her husband's status as the singer is already a two-time cancer survivor, and possible infection could prove to be fatal for the 73-year-old artist. The vocalist's spouse also took the opportunity to reassure and aware of her fans of the pandemic. Although she doesn't feel great, she convinces many that she is fine and will recover completely. She also expressed her sympathies towards families struggling financially in the wake of Covid-19.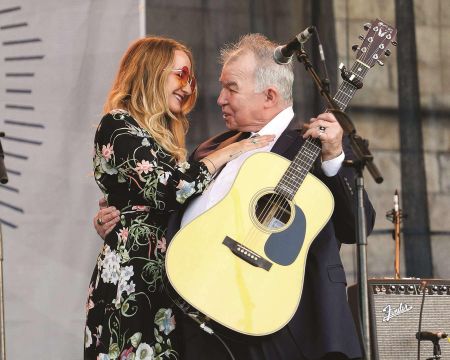 John Prine's wife Fiona Whelan Prine tested positive for Coronavirus aka Covid-19.
Photo Source: Pollstar
Explaining her husband's situation Fiona uttered, "So many people have reached out to see how we are, and especially how John is, because many of you know that he's had a lot of different health issues, and he is definitely in that vulnerable population that they've been talking about. So far, he's fine. He's always got a little something going on...he may not have this virus, and I really want to keep it that way, because this would not be a good virus for him to get."
Watch: John Prine: The Road to 'The Tree of Forgiveness'
John, alongside his wife Fiona Whelan, runs the Nashville-based label Oh Boy Records. The record label primarily releases John's own songs like the Grammy-nominated 2018 album The Tree of Forgiveness but is not restricted to just himself. In the past, the studio also released music from Kelsey Waldon and singer-songwriter Tre Burt. It also released a live album from Kris Kristofferson before that.
You Might Also Like: Donald Trump Ditches Handshakes and Opts For Namaste Instead
For more updates, head on over to Glamour Fame, and don't forget to sign up for the newsletter.
-->