Miloš Biković - Some Interesting Facts to Know About the Serbian Actor
Published Fri Mar 20 2020 By Eric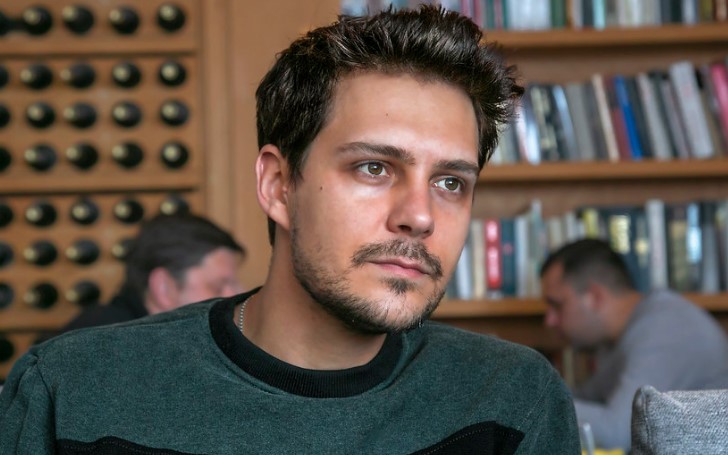 Miloš Biković is the Serbian actor who is well-known from his performance in various movies and series since 2004. He made a great impact on the heart of his fans from his acting skills and won the award for Best Role from his role Petar Maras in the series Juzni Vetar in 2018.
The actor Miloš made his debut on screen from the famous RTS series The Dollars Are Coming, Serbian: "Stizu dolari." After then, he made his appearance in many motion pictures and dramas and earned tons of attention for his works. On this page, we will share some exciting facts about the handsome Serbian actor Miloš Biković. So, to know more about him, stay tune until the end of this article.
Miloš Biković is Dating Serbian Actress and Model Barbara Tatalovic
We think it isn't shocking for you guys to know that the 32-years-old actor Miloš Biković is dating the beautiful Serbian model Barbara Tatalovic, in 2019. They recently started to date each other and are doing great together. We can see the love birds enjoying their time as a beautiful pair in their Instagram posts.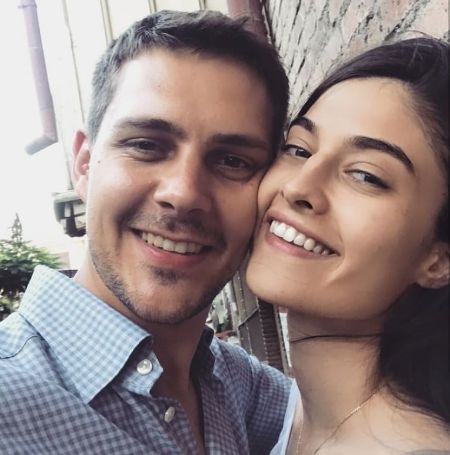 The actor Miloš Biković and model Barbara Tatalovic are in relationship.
Photo Source: Instagram account of Barbara Tatalovic
But the Serbian beauty is not the only one who Biković dated in his life. Before Tatalovic, he had a history with his co-star in the movie 'ICE' Aglaya Tarasova from June 2016 to April 2018. The former lovers dated for two years, and due to some reasons, they separated their path.
Also See: Kendall Jenner Reportedly Dating Basketball Player Ben Simmons
Further, Miloš also had a romantic relationship with the top Russian model and actress Sasha Luss. She was the first girl with whom the handsome performer Biković was caught in the media. The ex-couple shared a great time but departed for some unknown reasons. They were in a relationship from 2015 to May 2016.
Miloš Biković Parents Divorced When He was Young, and His Brother is a Serbian Orthodox Monk
The Leonardo DiCaprio look-alike actor Miloš Biković hails from Belgrade, Yugoslavia located in modern Serbia. Talking about his parents, then the pair legally got separated when Miloš was a young kid.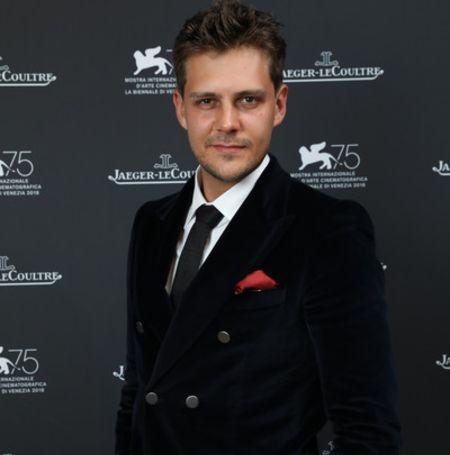 Biković has a older brother as a sibling in his family.
Photo Source: Zimbio
After they divorced, his father moved to Germany, whereas his mother stayed back in Yugoslavia. In the Biković family, he has a older brother, Mihalio, who is a Serbian Orthodox monk.
Miloš Biković is Trilingual and is well-educated
Yeah, fellas, the professional artist, Miloš Biković is trilingual, and what do we mean by it? He can communicate with three languages.
Official Trailer of the movie Južni vetar
Now you might be thinking what are does languages then let us tell you guys, Biković can fluently speak Serbian, English, and Russian.
You Might Also Like: 10 Facts You Might Not Know About Oscar Winner Ruth E. Carter and Her Designs
Focusing on Miloš academic qualification, then he was educated at the XIV Gymnasium of Belgrade. Further, he is at Doctoral studies at the University of Arts in Belgrade.
The Serbian Performer Miloš Biković Learned to Play Football For One of His Role
The Serbian actor became a cast member for Montevideo; God Bless You! which was a Serbian movie directed by Dragan Bjelogrlic, based on the true story of the Yugoslavia national football team, the first team to play the FIFA World Cup.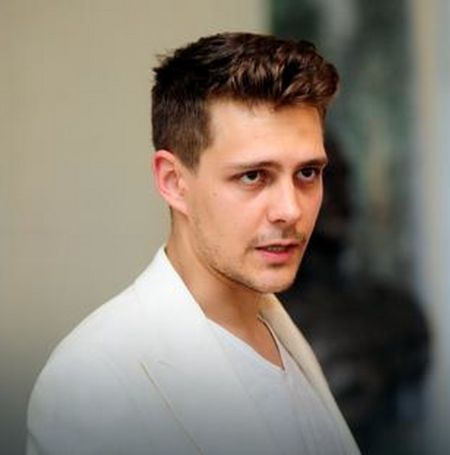 The Serbian actor Miloš Biković collected many attention for his role from the movie God Bless You!
Photo Source: Plus Online
Miloš portrayed the character of the Yugoslav football player and manager Aleksandar "Trike" Tirnanic. As the movie focused on one of the legendary moments for their country Biković and his castmates had to learn to play football for the film. The movie was released in 2010 and became successful in garnering tons of applauds and attention.
For more interesting facts about your favorite celebrities, feel free to visit Glamour Fame.
-->