How Much is Matt Stonie's Net Worth? Here is the Complete Breakdown of Earnings
Published Mon Apr 04 2022 By sujan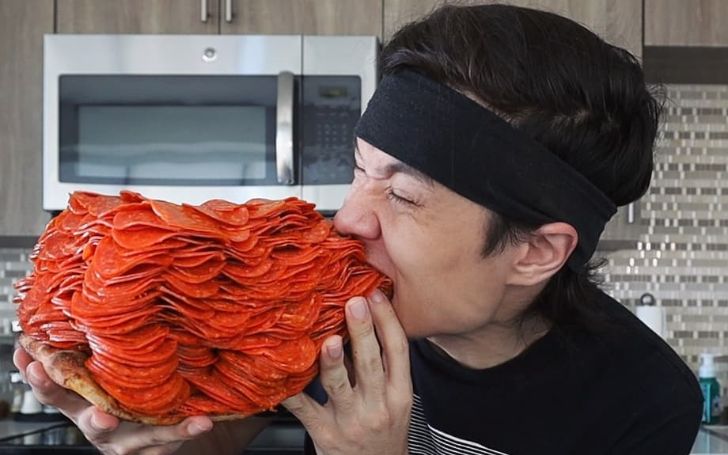 Know the complete detail about Matt Stonies, his net worth and a complete breakdown of his earnings here.
Matthew Kai Stonie, also known by his stage name Matt Stonie, is a well-known competitive eater from the United States who ranks fourth in Major League Eating. Matt Stonie was born in San Francisco, California, on May 24, 1992, as Matthew Kai Stonie. Morgan is his younger brother. He attended Evergreen Valley High School and later Mission College, where he majored in nutrition. Stonie is a half-European, half-Japanese combination. The Stockton Deep Fried Asparagus Championship was his first significant eating competition.
In 2015, he overcame Joey Chestnut to win the Nathan's Hot Dog Eating Contest. Stonie, on the other hand, lost the crown a year later. The American competitive eater maintains a low-end weight despite his enormous eating ability. Waka Flocka Flame, Bam Margera, and Cheech & Chong are numerous celebrities like Stonie's YouTube videos. His channel is also top-rated among the general public.
Hundreds of thousands of people tune in to watch his eating contests. Stonie's YouTube channel had over 15.2 million subscribers as of March 2022. His channel has also received over a billion views! Few people are aware that he holds an unofficial world record for one of his videos, in which Stonie consumes 25 McDonald's Big Mac sandwiches in 22 minutes! He is undeniably popular among the YouTube community.
Matt Stonie's Net Worth
Matt Stonie is an American citizen having Japanese ancestry. He is ranked fourth in Major League Eating as a competitive eater. His revenues from his Youtube channel account for a sizable portion of his income. His net worth is around $3 million. However, some speculate that Matt Stonie's net worth is significantly higher than $3 million. He is well-known in his field, having set several records and won competitions.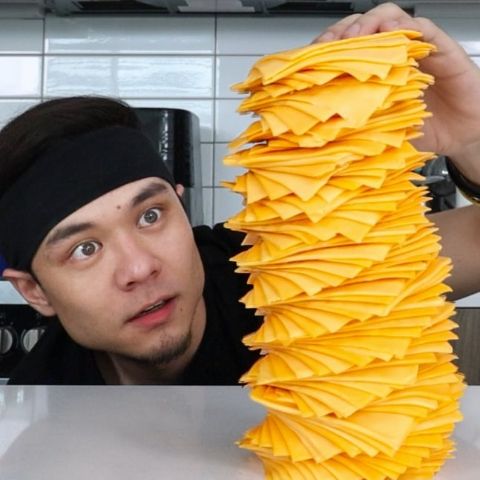 Image: Matt Stonie has amassed an incredible $3 million from his career.
Source: Instagram @matt_stonie
But it wasn't through competitions that Stonie advanced to fame. Stonie earned popularity due to his YouTube channel, 'Matt Stonie.' He has a large fan following on YouTube, and he regularly posts videos of eating feats. Matt Stonie, 30, has a popular YouTube channel with 15.2 million subscribers.
You May Also Like to See: Who Is Oscar Isaac? What Is His Net Worth?
It was officially established in 2012, and its headquarter is located in the United States. Matt Stonie is likely to have additional revenue sources. Influencers can make money by selling their products, having sponsors, or earning money through affiliate royalties. He also acquires a significant portion of his income via advertisement.
Records Matt Stonie Holds And His Lifestyle
Matt Stonie holds world records for eating birthday cake, frozen yogurt, gyros, pumpkin pie, Twinkies, a McDonald's Happy Meal, bacon, pepperoni rolls, pork rolls, carne asada tacos, McDonald's Big Macs, pancakes, moon pies, Peeps, and many other foods.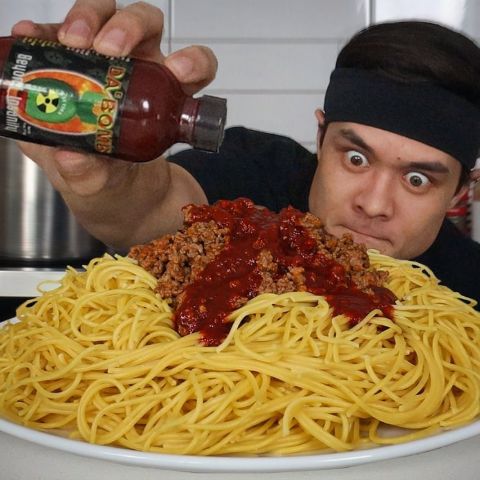 Image: Matt Stonie once regretted his idea to eat spicy noodles.
Source: Instagram @matt_stonie
He earns a decent amount of money from his Youtube channel and other sources to live a luxurious life. He might have a luxury car and a house like a mansion. As he is a food lover, he might have several chefs at his home to provide him with enough fantastic food to try.
Don't Miss: Cheryl Burke Files For Divorce From Husband Matthew Lawrence: Inside the Couple's Short-Lived Marriage!
For more news and information related to your favorite celebrity, stay connected to Glamour Fame.
-->