What is Matthew Perry's Net Worth? Find Out About His Earnings and Wealth Here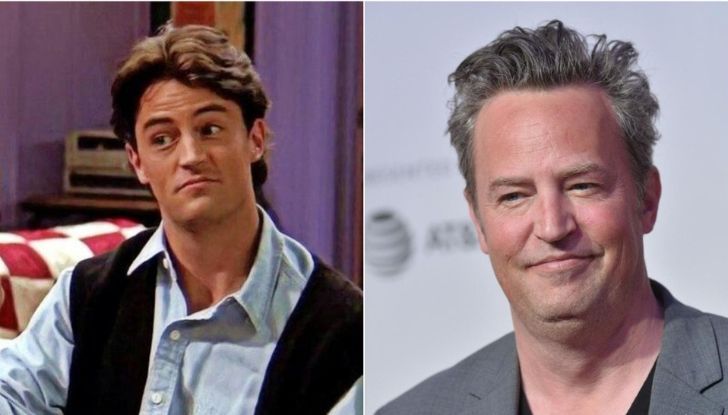 Matthew Perry's Net Worth in 2021: Find The Exclusive Details Here!
Better known by his beloved character Chandler Bing from the 90s' famous sitcom Friends, Matthew Perry is more than a sarcastic actor that you all know him as. The Canadian American actor is also a screenwriter, comedian, and executive producer.
Born to affluent parents, who divorced when he was a child, Perry's story indeed resembles that of Chandler's like he's mentioned many times. Continue reading to find Perry's mind-boggling fortune in 2021, and his life beyond the popular sitcom.
Matthew Perry's Colossal Net Worth in 2021!
Although David Crane and Marta Kauffman gave us the show of a lifetime, the sitcom also in a way overshadowed Perry's and the other five cast member's following work. After Friends, Perry went on to star in plenty of sitcoms and movies, like CBS' The Odd Couple, The West Wing, The Ron Clark Story, but none as notable as Friends.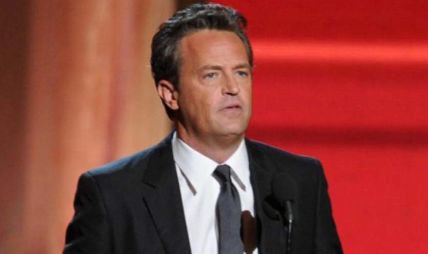 Matthew Perry's Net Worth is estimated to be a whopping $120 million in 2021.
Photo Source: Wiki Blog
When Friends first aired, each cast member was reportedly making $22,500 per episode, but as the show's popularity grew, they were raking $1 million per episode by 2002. Thanks to fans' downright obsession with the show, Perry and the other five still earn $20 million a year from the royalties of the show, through reruns and rediscovery by the present younger generation. Perry's fortune was recorded at $80 million in 2018 and as of 2021, his net worth is estimated to be a massive $120 million.
Check Out: Marc Lore's Net Worth in 2021- The Complete Breakdown
Apart from the staggering fortune and lucrative royalty from a show that was completed decades ago, Perry lives in a $6 million cottage in LA. The star sold his luxurious LA penthouse for $27 million and his beach house in Malibu for $14.95 million in the past.
Matthew Perry's Struggle with Alcoholism!
Though he brought so much happiness to people for generations, Perry himself wasn't a happy man as he seemed in the sitcom. The star once said he doesn't remember acting in three seasons of 'Friends'. He suffered from alcoholism whilst still in the show.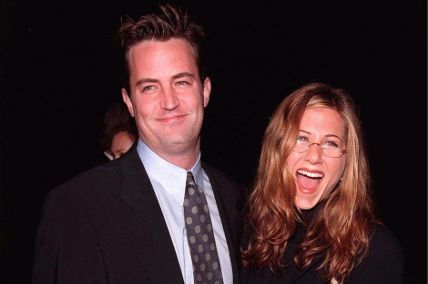 Matthew Perry received the Champion of Recovery Award in 2013.
Photo Source: Love Money
He would be his hilarious alter ago by day and fall back in the dark void by night. Jennifer Aniston, Matt Leblanc, and others stood there for him, trying to pull him out of the state. Perry once told People, "I wasn't ready to hear it, You can't tell anyone to get sober. It has to come from you."
Related: 'Friends' Reunion Trailer Hints the Return of Tom Selleck
The actor went into rehab in 1997 and several times after that in the following years. And when he did outgrow his addiction, Perry opened the Perry House, a sober living home for people in recovery, for which he received 'The Champion of Recovery Award' in 2013.
Is Matthew Perry Getting Married?
In November 2020, Perry, 51, announced he was engaged to 29 years old Molly Hurwitz and that they were planning a casual wedding. The news as expectedly brought him a lot of reprovals but as always, his fans had his back and shut the trollers with leave Perry alone.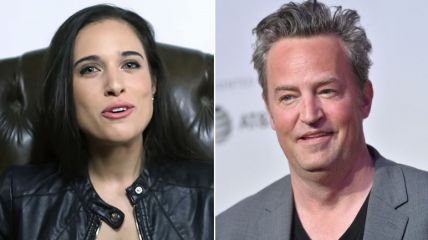 Matthew Perry, 51 got engaged to Molly Hurwitz, 29, in November 2020.
Photo Source: Sky News
A recent source revealed, Perry has been happier than ever because of Molly and the upcoming Freinds Reunion. Matthew has never been married before but he has dated A-listers like Yasmeen Bleeth, Julia Roberts, Lizzy Caplan.
For more information and news on your favorite stars, stay connected to Glamour Fame.
-->