'The Bachelor' Star Maurissa Gunn Gained and Then Lost Weight: Here's How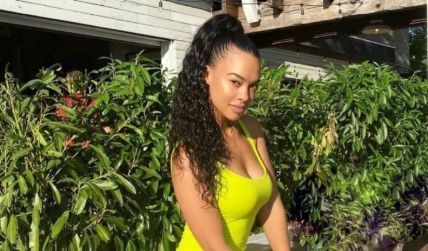 Take a Look Inside Maurissa Gunn's Weight Journey: The Bachelor Star Reveals Shocking Weight Transformation!
The former Miss Teen Montana and the controversial contestant of The Bachelor's 24th season, Maurissa Gunn, has been revealing quite the weight transformation lately. While the reality star's weight loss journey has received some mixed reactions, the story behind her undertaking has brought her utmost support from fans.
Gunn was born on 2 June 1996 in Lauren, Montana. The Bachelor star works as a patient care coordinator at a plastic surgeon's office. Despite not getting much screen time on The Bachelor with Peter Weber, as she was eliminated from the show within a week. Gunn has appeared as one of the most talked-about stars of the season; she later returned for the season 7th of Bachelor in Paradise.
"I Gained-Then Lost," Says Gunn!
Gunn says competing in the pageant as a young girl destroyed her self-confidence and relationship with her body. The reality star started competing in pageants in her sophomore year; even though she won the coveted Miss Teen USA in 2013, she refers to it as the darkest period of her life.
Gunn weighed 120 pounds as a kid.
Photo Source: Weight and Skin
Maurissa was a chubby kid growing up; she had a very athletic, muscular built. The Bachelor star says she didn't felt insecure about her body until she was exposed to the mean comments after becoming a known face. In the years that followed after her victory, Gunn went through a fluctuating weight journey.
Check Out: Chaz Bono's Weight Loss: All Details Here.
The reality star recalls weighing about 120 pounds as a kid. While she was competing in Miss Teen USA, she developed an eating disorder and was deemed underweight. After experiencing both extremes in her journey, Maurissa now shares her story and advocates a healthy and fit lifestyle.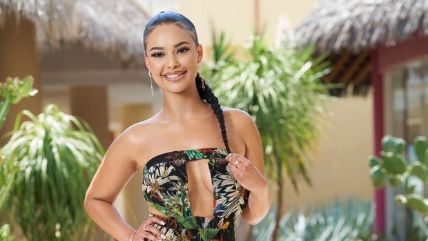 After leaving the pageant world, she gained 80 pounds.
Photo Source: Hollywood Life
Gunn was released of the constant desire to please others when she left the pageant world. She went onto gain 80 pounds. The Montana native has since found her perfect balance. She now hits the gym 3 to 5 times a week and consumes nutrients packed diet and fruits. Maurissa also takes fitness classes from workout studios like 9Rounds Kickboxing and Orange theory.
Gunn Shuts Slut-Shaming!
Bachelor in Paradise fans target Maurissa after her steamy date with Riley Christian last week; the date had resulted in the pair hooking up later on. Gunn, who previously connected with Connor Brennan, is now being trolled and, for the lack of a better word, 'slut=shamed.'
Gunn slut-shamed after her date with Riley ended in a hook-up.
Photo source: Hollywood Life
The former Miss Montana is being called names and basically is accused of two-timing. In her latest Instagram posts, Gunn stands her ground and shuts the trolls smoothly. "It's okay for men to like sex, there shouldn't be a double standard regarding which gender can openly like it," she wrote in her caption.
Recommended: Lane Kiffin's Weight Loss: All Details Here.
The sex-positive message was followed with a revelation; Gunn says she received most hate from women. Several of the show's contestants have come in support of Gunn. Natasha Parker, Jessenia Cruz, and Serena Pitt took to Gunn's comment section and plauded her move.
For more information and news on your favorite stars, stay connected to Glamour Fame.
-->