Mayim Bialik Spent Thanksgiving with her Ex–husband, Michael Stone And His New Girlfriend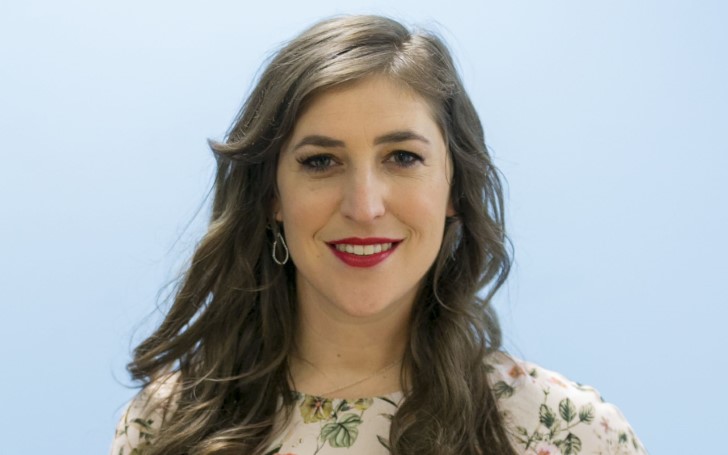 Mayim Bialik appears on good terms with her former husband.
The Big Bang Theory star Mayim Bialik spent Thanksgiving with her ex Michael Stone and his new girlfriend. Mayim was married for nine years with Michael.
The actress claimed even though Michael sometimes 'irritates' her, she wanted them to spend the day together to be a good role model for their sons Miles, 13, and Frederick, 10.
However, she admitted that she missed 'not being a part of the main celebration', but had her best mate Elsa to keep her company.
You might also like: Pregnant Duchess Meghan and Prince Harry will not Attend Priyanka Chopra and Nick Jonas Wedding in India
Mayim added it would be 'sad' if their children had to spend Thanksgiving with their mum and dad separately.
The Big Bang Theory star wrote on her Grok Nation blog:
"I want to be with my kids and I want to be with them as we celebrate events together. Doing separate holidays seems excessive and sad. We are a family even though we are divorced. I want to witness them eating the foods we make them and it feels good to sit at a table with them and their father."
Bialik added that she also wanted to demonstrate to her kids "what our family looks like in all of its non-traditionalness. They are the products of me and their dad," she wrote. "It's important for them to see us working together to make holidays special together."
Also read: Kylie Jenner Showed Off her Full Support For her Hubby Travis Scott at his Biggest Concert
Ultimately, the on-screen Amy went on to examine all she's grateful for in life. As a matter of fact, she said the night went exceptionally well.
"I have two children. That's a blessing," she wrote. "I have an ex-husband who is not perfect and who sometimes irritates me, but all in all, he is pretty awesome. He has a fantastic girlfriend — truly. She's delightful. And she wants her family intact even though they are also divorced. … My life is not perfect, and I struggle a lot, but there are blessings despite my complaints."
-->