All the Details About Meadow Rain Walker's Mother Rebecca Soteros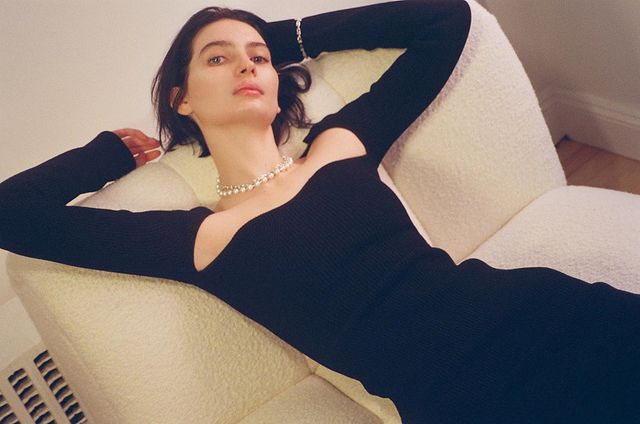 The untold truth about Meadow Rain Walker's mother, Rebecca Soteros.
Best known as a budding model and the surviving blood of late actor Paul Walker, Meadow Walker's mother has long been a closed chapter of Meadow's life. Unlike her popular father, whose untimely death from a car crash shook the world in 2013, Meadow's commoner mother, Rebecca Soteros, and her relationship with her is a lesser-known subject.
A toddler, Meadow Rain Walker, was often spotted on Paul's movie set, the Fast & the Furious, but till she could reach adulthood under the guidance of her superstar father, a teenage Meadow was instead bereaving her father's death in November 2013. An established model and social media personality now, Meadow was practically raised by her mother and godfather. The model is happily married now.
Who is Meadow Rain Walker's mother?
Meadow Rain Walker was born on November 4, 1998, in Northern California, California, to the Fast & Furious actor Paul Walker and Rebecca Soteros. Paul and Soteros reportedly started dating in the late 90s and went on to have Meadow outside of the wedlock. Soteros is popularly described as Paul's one-time girlfriend, and Walker's past interviews ratify the pair's casual relationship.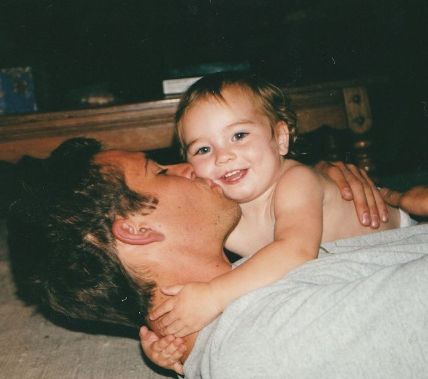 Paul says he wasn't ready to settle down when Soteros gave birth to Meadow.
Photo Source: Instagram
In an interview right before his tragic death, the actor had admitted to being a commitment-fearing man when Rebecca bore his daughter. "I knew where I was at with chicks and having fun. I was sleeping with her friends, for crying out loud," the actor told WENN. Paul confesses he was there for Soteros and Meadow financially, "but emotionally I wasn't there," says the late actor.
Don't Miss: How Many Kids does Joanna Gaines have? All Details Here!

Before Paul, Rebecca dated and was even married to Nicko McBrain, Iron Maiden drummer; even then, she had kept a pretty low profile. It was after Paul's death when Rebecca and Paul's mother piqued the interests of the world. Paul's mom, Cheryl, had the then-15 years old Meadow with her when Paul passed away. After which, Cheryl tried to gain guardianship of Meadow, who was set to inherit Paul's entire $25 million fortune.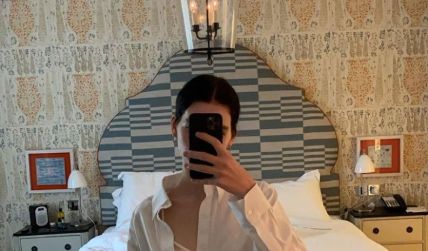 Meadow's mom had to undergo a rehabilitation program to get custody of her daughter.
Photo Source: Instagram
Cheryl cited that Sorteros wasn't fit to raise Meadow because of alcoholic tendencies; Rebecca was reportedly arrested in 2003 and 2013 for drink driving. But before things and headlines on the Cheryl vs.Rebecca turned nastier, the two-party involved resolved their issues. "Meadow will live with her mother and they will be getting a place in California," an insider had reported. The agreement also entailed Rebecca enrolling in a rehabilitation program.

Even though Meadow was happy with the result, the model has since kept a proper distance from her father's side of the family. She doesn't talk to Paul's brothers, Cody Walker and Caleb Walker, nor does Meadow keep a close bond with her grandmom. "The family is heartbroken about the whole thing," a source said.
Who is Meadow Walker's godfather!
Even after losing her beloved father at a young age, Meadow didn't grow up without a father figure. The model always had her father's best confidant and her godfather, Vin Diesel, by her side. A source revealed, Meadow relies on Diesel and his kids and always talks to them on the days she's struggling.
Vin diesel walks Meadow down the aisle.
Source: E-News
The Fast & Furious actor, 53, is also equally fond of his goddaughter. "She's the first person on Father's day to wish me," Vin once shared. He added, "To see her with my children is one of the most beautiful things." Diesel shares three children, Hania, Vincent, and Pauline, with his long time-girlfriend, Paloma Jimenez. As per Meadow's godfather, she could join the Fast & Furious Franchise.
Recommended: Who is Alaina Marie Mathers? How is she related to Eminem?
"I would not count anything out," Vin said, further adding, "without giving you all of the secrets of Fast 10, "let's just say nothing's ruled out." Meadow got married to her boyfriend, Louis Thornton-Allan, in October 2021. And actor Vin was there to fulfill his duty. Meadow shares snippets from her wedding as Diesel walks her down the aisle. Details of her low-profiled yet stunning wedding here.
For more information and news on your favorite stars, stay connected to Glamour fame.
-->