Meet Aniya Wayans: Damon Wayans Jr.'s Daughter Making Powerful Waves Online
Aniya Wayans, though not as widely recognized as some of her more famous family members, is making a name for herself as one of Hollywood's emerging young talents. You might recognize her last name from her father, a well-known comedian and actor.
Aniya is part of the renowned Wayans family, known for their success in various shows and movies. Despite her relatively lower profile compared to some relatives, she's gaining attention as a social media sensation. Let's delve into more details about her family and other aspects of her life.
Is Aniya Wayans Single or Dating Anyone?
In 2020, rumors circulated on the internet after LeBron James Jr. commented on one of Aniya Wayans' Instagram posts, suggesting a possible romantic connection between the two.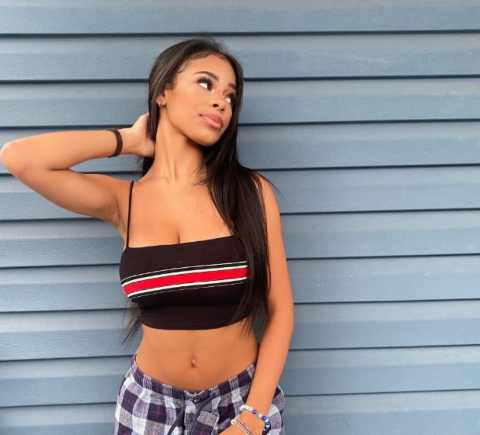 Despite the speculation, both Aniya Wayans and LeBron James Jr. have chosen to keep a low profile regarding these rumors. As of now, it remains unclear whether Aniya is involved in a romantic relationship or has a boyfriend.
Did Aniya Wayans Parents Ever Married?
Aniya Wayans' parents, who met at ages 12 and 13, initially formed a strong friendship that blossomed into a romantic relationship during high school.
They supported each other's Hollywood pursuits, welcoming two daughters, Amara in 2002 and Aniya two years later.
Despite creating a happy family life in Los Angeles, the couple, whom many expected to marry, eventually decided to part ways in the mid-late 2000s, realizing their desire to separate.
Why Did Her Parents Separated?
Aniya Wayans experienced her parents' separation at a young age, with her mom gaining physical custody. Despite the amicable co-parenting that followed, public disputes arose when her dad sought primary custody in 2018, alleging educational neglect.
He claimed instances of tardiness and a cruise during summer school. Aniya's mom refuted these accusations, asserting they were motivated by a desire to reduce child support. The situation, publicly aired, created a challenging time for the 13-year-old Aniya.
Ultimately, her parents reached a settlement, bringing a resolution to the contentious custody dispute. Aniya had a generally happy childhood, attending quality schools in Los Angeles, despite her parents' occasional disagreements.
Relationship With The Siblings
Aniya Wayans shares a close relationship with her five siblings. Her full-blood sister, Amara Wayans, born in 2002, is two years her senior and currently a student at Loyola Marymount University, also pursuing a career as an Instagram model for brands like Adika.
Aniya's younger half-brother, Xavier Wade, born in 2013, is the son of her mom's previous relationship with basketball star Dwayne Wade.
Additionally, she has three paternal half-siblings, Berlyn, Lua, and Maverick, from her father's marriage to Samara Saraiva. Social media often showcases Aniya's close bond with both her full and half-siblings, emphasizing family connections.
Aniya Wayans is Tik Tok Star
Aniya Wayans, potentially in her last year of high school, stands at a crossroads with various career possibilities. Considering her family's legacy in showbiz, she might venture into acting or reality TV.
Additionally, with a substantial TikTok following of 385k, Aniya has found success as an influencer, often featuring her family members in humorous videos.
One notable video, featuring her legendary grandfather Damon Wayans, gained significant popularity, surpassing 7 million views. Aniya's social media presence suggests a promising path as a TikTok influencer, showcasing her comedic talents and family connections to captivate her audience.
Mother, Aja Metoyer is a Reality Star
Aniya Wayans' mother is Aja Metoyer, an American of Creole ethnicity. Aja comes from a family of five, including sisters Cristen and Melissa, as well as her parents, Ronald and Cynthia.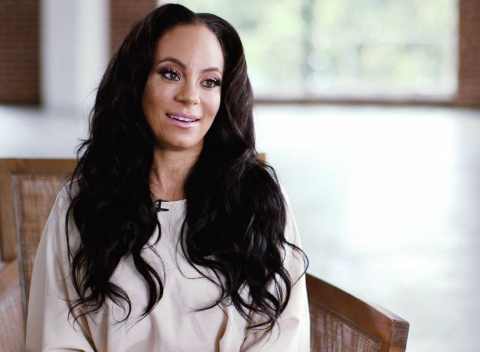 Aja Metoyer gained prominence through her appearance on the sixth season of the reality TV series "Basketball Wives L.A." in 2017.
In addition to her television endeavors, Aja has ventured into various businesses, serving as an independent distributor for the health and wellness company Total Life Changes. While she previously launched an athleisure line, its current status suggests it may no longer be in existence.
Father, Damon Wayans Jr. Successful Actor and Comedian
Damon Wayans Jr., born on November 18, 1982, in Vermont, USA, is a versatile American actor, comedian, and writer. He is part of the illustrious Wayans family, known for their significant contributions to the entertainment industry.
Damon rose to prominence through standout roles in popular TV shows such as "New Girl" and "Happy Endings," showcasing his comedic prowess.
The son of legendary comedian Damon Wayans, Damon Wayans Jr. has established his own comedic identity, captivating audiences with his humor and acting skills. With an impressive career spanning television and film, he continues to be a prominent figure in the entertainment landscape.
Aniya Wayans Net Worth in 2023
As of 2023, Aniya Wayans, being in her teenage years and not having embarked on a professional career yet, relies on her father, Damon Wayans Jr., for financial support.
Damon Wayans Jr. is a renowned actor known for his roles in "New Girl," "Happy Endings," "Brooklyn Nine-Nine," "Curb Your Enthusiasm," and "Bob's Burgers."
His successful career has contributed to an impressive net worth estimated at $9 million, which indirectly influences Aniya's financial circumstances. It remains to be seen how Aniya will carve out her own path and financial standing in the future.
How Tall is Aniya Wayans?
Aniya Wayans' height is reported by some sources to be 158 cm; however, there has been no official confirmation from Aniya or anyone close to her regarding this information.
How Old is Aniya Wayans Today?
Born on September 30, 2004, in the United States, Aniya Wayans was raised in her home country. While details about her educational background are limited, she attended a local school in her hometown and recently completed high school.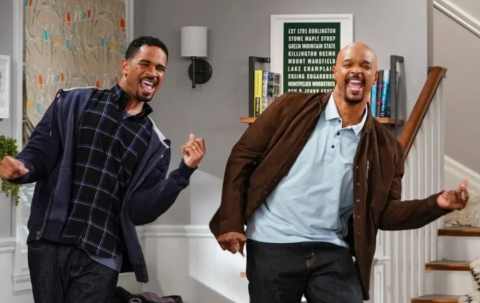 Her popularity among peers was heightened by being the child of a celebrity couple. Aniya demonstrated academic excellence and active participation in various extracurricular activities during her school years.
The foundation of her family traces back to her parents, who were childhood friends and first met at the age of 12.
Aniya Wayans Instagram
Aniya Wayans maintains an Instagram presence with the handle @aniya.wayanss, boasting 14.3 thousand followers. Her TikTok account, @aniya_wayans222, has garnered an impressive following of 385 thousand.
While not as widely recognized as some family members, Aniya is steadily gaining popularity, evident in her growing fanbase on social media platforms.
The increasing public interest suggests she is on the path to stardom, poised for a rising presence in the entertainment world.
Stick To Glamour Fame For More Related Contents
-->