Meet Beautiful Daughter of Tom Cruise and Nicole Kidman, Isabella Jane Cruise
Isabella Jane Cruise, the adoptive daughter of renowned actor Tom Cruise and his former spouse Nicole Kidman has garnered attention not only for her association with Scientology but also for her career as a professional hairstylist and makeup artist. Her adoption by Tom Cruise took place following Nicole Kidman's two miscarriages, solidifying her connection with both her adoptive parents and the Church of Scientology.
Isabella's relationship with her parents has had its ups and downs, with reports suggesting occasional strains due to her involvement in Scientology. However, she remains close to them. Isabella Cruise is a married woman, and her husband's name is Max Parker.
Is Isabella Jane Cruise Single or Married?
For those unaware, Isabella entered the realm of matrimony with her former boyfriend, now husband, Max Parker, on September 18, 2015. The nuptial event took place at London's esteemed Dorchester Hotel, characterized by its intimate nature with a select gathering of guests.
What adds a layer of intrigue to the affair is the fact that even her parents were excluded from the guest list, a decision attributed to Isabella's desire for a low-key affair devoid of public attention.
Remarkably, her adoptive mother Nicole, who happened to be in the same city preparing for her role in the West End production of "Photograph 51," remained blissfully unaware of her daughter's matrimonial union. This intriguing episode offers a glimpse into the private and discreet world of Isabella's life.
Wedding Ceremony, Dresses, and Guests
In a bid to maintain utmost privacy, Isabella ensured that not only her parents but also her siblings were absent from the event, underscoring her commitment to a discreet affair. A confidential informant close to the family shared with the New York Post,
"The wedding was a Scientology ceremony. Nicole wasn't there – she didn't even know about it at all."
Interestingly, while Tom Cruise, who shares his daughter's adherence to the Scientology faith, was unable to grace the occasion, he expressed his willingness to shoulder the financial obligations of the understated yet lavish matrimonial celebration.
Wonderful Love Story With Husband, Max Parker
As is often the case with love stories, the question of origin naturally arises. Isabella and Max's narrative follows a familiar trajectory – the couple purportedly crossed paths for the inaugural time circa 2014, courtesy of a mutual acquaintance.
Remarkably, the sparks of connection ignited right from their inaugural encounter, and within the span of approximately a year since their first rendezvous, the two hearts decided to formalize their commitment through the sacred institution of marriage. This whirlwind romance, blossoming swiftly and culminating in matrimony, adds an air of serendipity to their tale of affection.
Husband, Max Parker is a Pilot
Delving into Isabella's husband Max, he pursues a professional path as an IT consultant. In terms of his family background, his father occupies the role of a test pilot stationed at the adjacent Gatwick Airport.
Meanwhile, Max's mother is engaged in the restoration of antiques—a distinctive and intriguing blend of professions that collectively offer a glimpse into his family's diverse interests and expertise.
Where is Isabella Jane Cruise Now?
Contrary to the usual trajectory of star kids embracing the spotlight, Isabella has decidedly opted for a different path. Following her union with Max, the pair embarked on a life tucked away from the glitz and glamour, taking up residence in a modest abode in Croydon.
Their relocation to this locale transpired in October of 2017, a shift that saw them personally unload their belongings from their car—a testament to their understated approach.
Notably, the average property value in Croydon hovers around $500,000, contextualizing the choice of their unassuming dwelling. Prior to this chapter, reports indicate Isabella's prior residence was in South Kensington, underscoring her penchant for a more subdued lifestyle.
Parents, Siblings, Divorce, and More
Bella Kidman Cruise emerged as a beacon of solace for Kidman and Cruise during a challenging period. Amidst the throes of Nicole's ectopic pregnancy and subsequent miscarriage, Bella's adoption infused a sense of optimism. Tom Cruise and Nicole Kidman, parents to Bella and Connor Antony, chose adoption in the face of their own trials.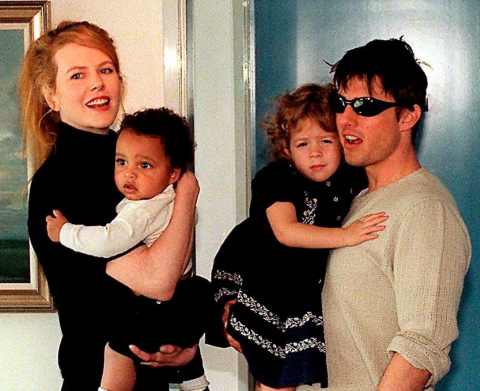 Tragedy struck when Bella was merely nine, as her parents, Tom and Nicole, parted ways. The divorce left a profound impact, straining her relationship with her mother and leading to a poignant shift away from the term "mum."
Nicole Kidman found new love in Keith Urban, welcoming daughters Faith Margaret Urban and Sunday Rose Urban. Meanwhile, Kidman and Bella reunited in London, briefly sharing a chapter of life together. Tom Cruise's journey led him to wed Katie Holmes, and together they welcomed their daughter, Suri.
Isabell Jane Cruise Movie and TV Shows
In her younger years, Isabella harbored a passion for screenwriting, envisioning a future in crafting compelling narratives. However, the glitz of Hollywood eluded her, as Tom and Nicole shielded her from its allure. Premieres and gatherings remained distant experiences, while her education took a unique path – homeschooling became her avenue.
Isabella's journey led her across the Atlantic to London, where she pursued her education and artistic aspirations. Immersed in the world of art, she pursued a major in the subject. As her horizons expanded, she delved into the art of hair and makeup, culminating in a comprehensive 12-month program at the prestigious "Sassoon Academy." Her proficiency grew further, propelling her to the renowned "Delamar Academy of Make-up & Hair" at London's Ealing Studios.
Currently, Isabella sets her sights on a visionary endeavor: establishing a chain of academies dedicated to styling and makeup. Her path, unique and inspired, reflects her determination to carve a meaningful niche in the world of art and beauty.
Age, Bio, Wiki
Isabella Jane Cruise came into the world on December 22, 1992, in Miami, Florida. As part of their loving family, Isabella's parents, Tom Cruise and Nicole Kidman, extended their hearts to her brother Connor Cruise through adoption. Isabella's unique family tree also includes her three half-sisters: Suri, Sunday Rose, and Faith Margaret.
Sunday and Faith are the cherished daughters born from Nicole Kidman's second marriage to Keith Urban. On the other branch of the family tree, Suri is the biological daughter of Tom Cruise and Katie Holmes. This intricate web of relationships weaves a tapestry of love and connections within Isabella's life.
Isabella Jane Cruise Net Worth in 2023
As of 2023, Isabella Jane Cruise has accumulated an estimated net worth of $5 million. Her profession as a hairdresser yields earnings within the range of $20,000 to $69,000. In addition, she garners income from her clothing line, BKC.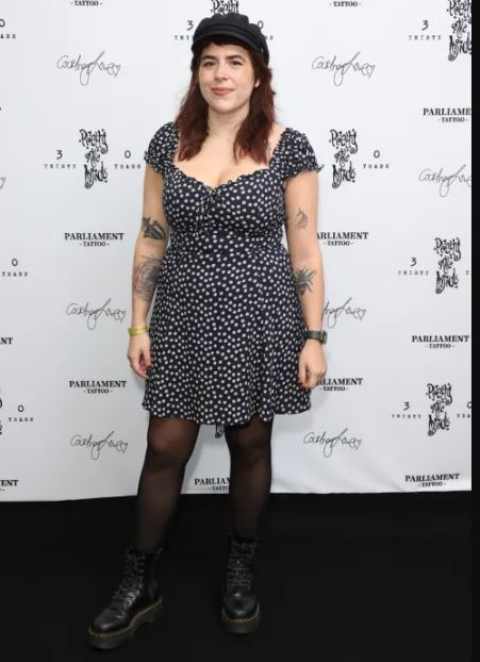 In contrast, her father Tom Cruise boasts a staggering net worth of $600 million, with a substantial salary surpassing $50 million. Meanwhile, her mother Nicole Kidman possesses a substantial net worth of $250 million.
Isabella Jane Cruise in Instagram World
Much like countless individuals, the celebrity offspring Isabella Jane Cruise is an active participant in the realm of social media. On her Instagram account, she boasts a following of over 51k eager followers, while herself following 736 accounts.
With a track record of 186 posts, her online presence resonates well with her audience. Isabella regularly offers a glimpse into her daily activities through her Instagram uploads, fostering engagement and connection with her followers.
Visit Glamour Fame For More
-->