Meet Chanen Johnson: Building a Life and Family with NFL Star Husband Juwan Johnson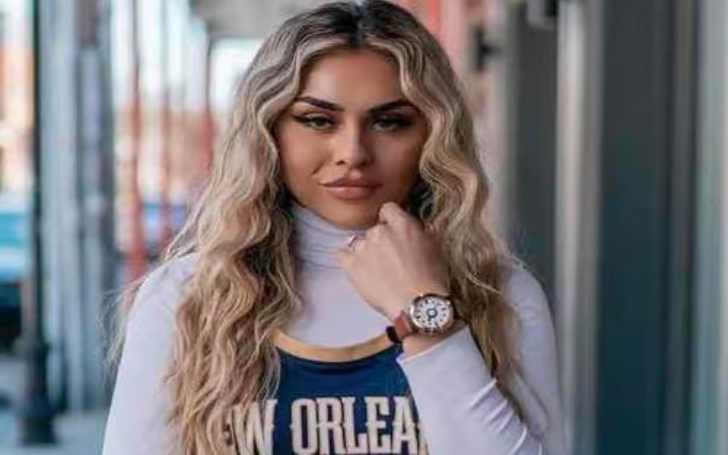 In today's fast-paced world of social media, people often seek role models or celebrities to admire for fashion advice, relationship aspirations, career goals, or simply for entertainment. This trend is evident not only in Bollywood and Hollywood but also among the younger generation, particularly teenagers and tweens.
Hollywood, in particular, has a history of popular teenage celebrities who influence fashion and social scenes. One contemporary example is Chanen Johnson, a sensational TikTok star, who enjoys a dedicated following from teens and tweens. His influence extends to various aspects of their lives, making him a prominent figure in the world of social media.
Exchanged Wedding Vows With Husband, Juwan Johnson
Before transferring to Oregon for his senior year, Juwan Johnson played his first two collegiate football seasons at Penn State. During this time, he met Chanen Raygoza, another Penn State athlete, and they began dating.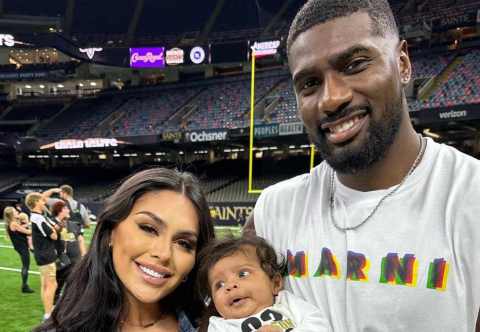 Despite attending different colleges and a brief return to Los Angeles, their relationship continued. In February 2020, they got married in Las Vegas and shared their wedding video on YouTube.
In March, they started their TikTok journey. Subsequently, Juwan Johnson signed with the New Orleans Saints as an undrafted free agent a few months later.
Chanen Johnson Welcomed Baby Girl
NFL player Juwan Johnson, a tight end for the New Orleans Saints, and his wife Chanen, age 27, joyfully announced the arrival of their baby girl, named J'adore Blessing Johnson, on Instagram.
They shared an Instagram Reel showcasing their anticipation and emotions as they headed to the hospital for the birth, referring to their child as their "blessing."
Announced The Arrival of Baby Via Instagram
NFL player Juwan Johnson and his wife Chanen celebrated the arrival of their baby girl, J'Adore, whom they referred to as a remarkable blessing on Instagram.
Juwan expressed gratitude for their child, highlighting their journey from a doctor's prognosis of infertility to overcoming two miscarriages. He credited their unwavering faith in God for this joyous moment.
The couple initially shared their pregnancy news in January through an Instagram Reel, featuring a maternity photoshoot that conveyed their happiness and anticipation. They later posted images from the shoot, celebrating their new roles as "mom & dad" in the heartwarming announcement.
Also See: NFL Player Jason Kelce's Wife, Kylie Gave Birth to Baby No Three. Know About Their Relationship
Chanen Johnson Job
Chanen Johnson, a renowned TikTok star and model in the United States, has amassed a substantial following of over 2.5 million supporters due to her innovative ideas and quality content. She's part of a select group of TikTok stars who gained massive popularity quickly.
Chanen is celebrated for her looks, captivating smile, style, and remarkable personality. Her Instagram features eye-catching photos and videos, further expanding her fan base. Known for her consistent uploads, daily video creation, and high-quality content, she's become a TikTok sensation.
She's particularly famous for her comedy and dance videos, as well as her fashion-forward outfits showcased on Instagram. Chanen is a rising star in the modeling world, making her a multifaceted talent worth watching.
Spouse, Juwan Johnson is NFL Star
Juwan Johnson is a talented NFL player who has made a name for himself in the world of American football. Born on July 13, 1996, he embarked on his football journey at the college level, playing his first two seasons at Penn State before transferring to the University of Oregon for his senior year.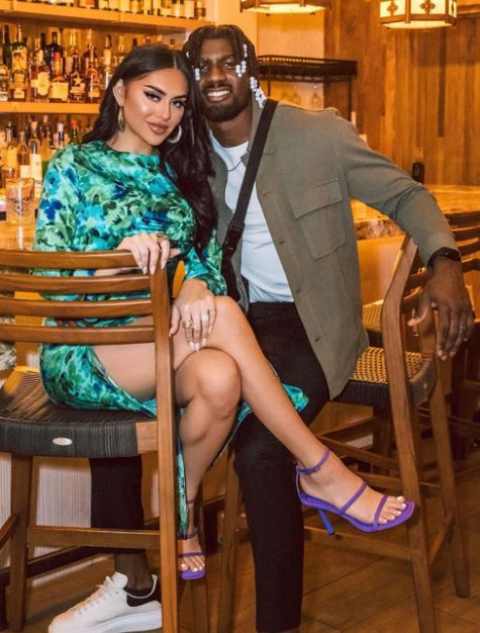 In 2020, he signed with the New Orleans Saints as an undrafted free agent. Johnson's journey is marked by determination and resilience, as he defied initial doubts about his ability to have a successful career in the NFL. His story is an inspiring testament to his dedication and passion for the sport.
Chanen Johnson's Net Worth in 2023
In 2022, Chanen Johnson's estimated net worth stands at $2 million, primarily accrued through her various income streams. These include her active presence on social media platforms, particularly TikTok, and lucrative brand sponsorship deals.
Additionally, she likely has other undisclosed sources of income contributing to her wealth. On the other hand, her husband, Juwan Johnson, boasts a net worth of $6 million.
As an NFL player, his earnings are derived from his professional football career, which includes player contracts and endorsements. This power couple's combined wealth reflects their individual successes in their respective fields, showcasing their financial prosperity.
Husband, Juwan Johnson Contracts and Earnings
Juwan Johnson's financial structure for the upcoming years is marked by varying base salaries, prorated bonuses, and roster bonuses, which collectively influence his annual cap numbers. In 2023, at 27 years old, his cap hit stands at $2,010,000, with a potential cut saving of $6,500,000.
The following years see increasing cap hits, particularly in 2024, when it reaches $7,000,000, accompanied by a $500,000 cut in savings. Void years in 2025 and beyond add complexity to the financial landscape, with potential changes in bonuses affecting his cap figures and cut savings.
Also See: Shannon Sharpe Net Worth - Grab Full Details of His Wealth
Was Gymnastics at Penn State University
During her student years, Chanen Johnson was actively involved in gymnastics. Her training spanned from 2008 to 2014 at Wildfire Gymnastics, where she competed at level 10.
Although she faced some setbacks due to injuries in certain seasons, she also achieved success at the Junior Olympics.
Subsequently, from 2015 to 2017, she continued her gymnastics journey at Penn State University, both as a competitor on the gymnastics team and, for a period, as the team's manager.
Chanen Johnson Instagram and TikTok Presence
Chanen Johnson is an active presence in the world of social media, and it has become her primary source of income. Her Instagram boasts an impressive following of over 413,000 followers, accompanied by a substantial archive of over 700 posts.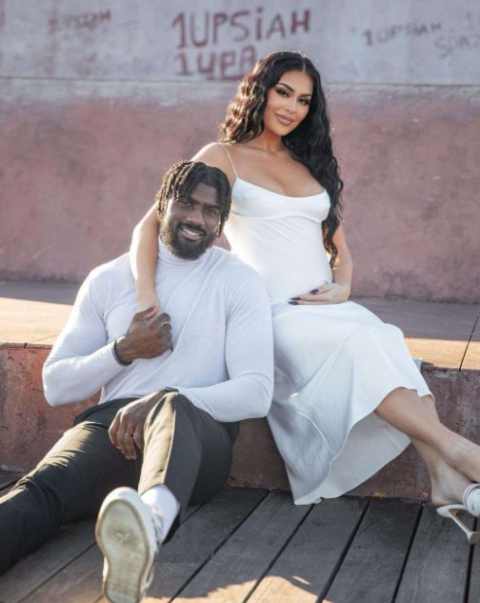 In addition, her TikTok account, under the username Juandchan, has amassed an enormous fan base, with over 2 million followers. Her popularity on these platforms reflects her influence and reach in the digital realm, making her a prominent figure in the world of social media.
Chanen Johnson's Birthday is on March 14
Chanen Aubre Johnson (née Raygoza) was born on March 14, 1996, in Pomona, California, to parents Joe and Sheryl Raygoza. At 27 years old, she celebrates her birthday on March 14. In 2018, she graduated with a BA in Communications and Media Studies.
That year, she worked as a corporate trainer for a Pennsylvania-based company. Later, she returned to California and became a celebrity assistant for an agency until 2019. She also rejoined Wildlife Gymnastics, though her specific role there is not specified.
Stay With Glamour Fame For More Relevant Content
-->