Meet Charlotte Connick: A Glimpse into the Life of Harry Connick Jr.'s Daughter!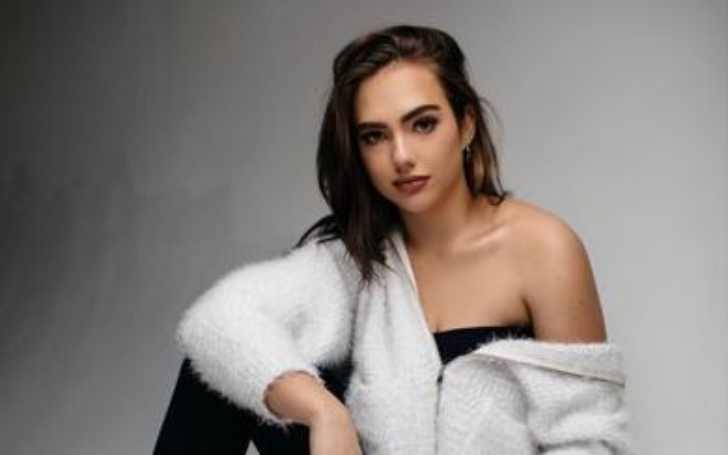 Charlotte Connick is an American personality. She is an actress who has appeared in several movies and series. Some of them include Shambleton and Dolphin Tale. She has also gained attention as the face of the Jones Road Lippie Stick.
However, Charlotte is perhaps best known as the youngest daughter of the renowned singer Harry Connick Jr. Among Connick's three daughters, she is known for maintaining a relatively low profile and keeping her personal life out of the public eye.
Is Harry Connick Jr.'s Daughter, Charlotte Connick Dating or Single?
As of now, Charlotte Connick, a member of the "Dolphin Tale" cast, is single and not romantically involved with anyone. She is known for maintaining a high level of privacy regarding her personal life and has not disclosed any information about having a boyfriend or a romantic relationship.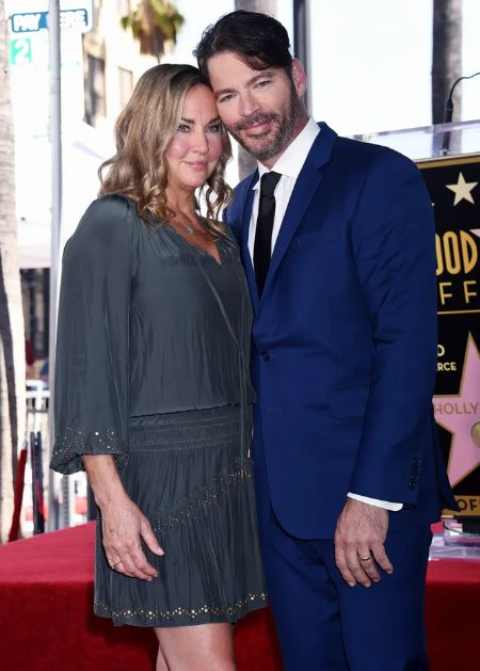 According to her father, Charlotte, along with her sisters, was raised to understand their self-worth. He believes that Charlotte possesses a strong sense of self-esteem, which naturally attracts individuals of high caliber.
Parents Love Life
Harry Connick Jr.'s personal life has been just as successful as his illustrious career. He is happily married to Jill Goodacre, a former Victoria's Secret model and actress. Their romantic journey began in the 1990s, and after dating for a few years, they tied the knot on April 16, 1994.
Together, they are proud parents of three daughters named Georgia Tatum Connick, Sarah Kate Connick, and Charlotte Connick. Their marriage has stood the test of time, enduring for over 29 years, and they continue to lead a content and harmonious married life.
There are no indications of any impending divorce, as their relationship remains strong. Harry Connick Jr. and his family currently reside in New Orleans, Louisiana, where they are enjoying their life together.
Almost Three Decades-Long Marital Journey
On April 16, 2023, Harry Connick Jr. took to Instagram to send heartfelt anniversary wishes to his wife, Jill, who is a cancer survivor. He captioned the post: "HAPPY ANNIVERSARY, JILLY!!!
I've been blessed to share 29 incredible years with this remarkable woman, and I thank God every day for her...Jilly, you are my world, my reason for being, and my greatest love... Happy Anniversary, I love you always"
Harry Connick Jr. and Jill Goodacre's unwavering support for each other through thick and thin serves as an inspiration. Charlotte Connick, their daughter, looks up to her parents' caring and loving relationship as she waits for someone equally special to come into her life.
How Many Siblings Does Charlotte Connick Have?
Harry Connick Jr. has three daughters, with Charlotte Connick as the youngest, receiving immense love from her elder sisters, Georgia and Sarah Kate Connick.
Georgia, born on April 27, 1996, has pursued a career in filmmaking, while Sarah Kate is a model, actor, and talented singer, having performed on platforms like The Ellen Show.
At 13, Sarah recorded music to support the Ellis Marsalis Music Center in New Orleans after Hurricane Katrina. Interestingly, neither of the sisters has publicly disclosed their romantic partners, keeping their personal lives private.
Wonderful Relationship With The Siblings
Harry Connick Jr.'s three daughters share a strong and loving bond that has grown since their childhood. They've created beautiful and occasionally challenging memories together.
Recently, Charlotte and Georgia enjoyed a special outing together when they traveled to Australia to celebrate Chandon Ladies Day in 2023.
The two sisters were dressed elegantly in pink and were clearly thrilled to be a part of the event. Their close relationship is evident in their shared experiences and adventures.
Father, Harry Connick Jr. is Grammy Award Winning Singer
Harry Connick Jr. is a multifaceted American entertainer renowned for his exceptional talents as a singer, musician, actor, and composer.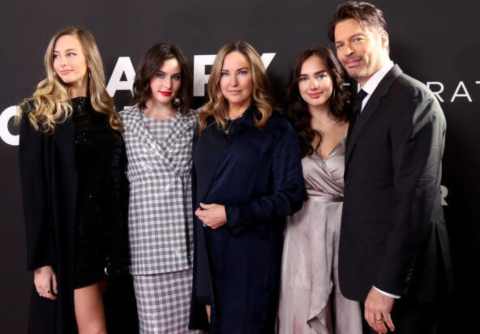 Born on September 11, 1967, in New Orleans, Louisiana, he quickly rose to fame with his smooth jazz and pop music, earning several Grammy Awards and becoming a prominent figure in the world of music.
Connick is not only celebrated for his vocal prowess but also for his versatile acting career, featuring in both film and television.
Charlotte Connick's Net Worth is $800,000
While Charlotte Connick may not have amassed fortunes comparable to her famous father Harry Connick Jr., she has achieved a commendable estimated net worth of at least $800,000.
Charlotte has ventured into the world of entertainment, working as both an actress and a model. Her notable roles include appearing in the Dolphin Tale cast in 2011 and featuring in the 2023 TV Series "Shambleton."
Additionally, she has taken on endorsement work as the face of Jones Road's Lippie Stick, contributing to her financial success in the industry.
Her Instagram Presence
Indeed, Charlotte Connick appears to have a smaller following and fewer posts on her Instagram account compared to her sisters. Her account, with the username @charlottejconnick, has garnered over 5,000 followers as of your last update. Her first post dates back to October 2020, suggesting that she might not be as active on the platform as her sisters.
In contrast, her sisters, Georgia and Sarah, have larger Instagram followings, with Georgia boasting over 18,000 followers and Sarah with over 16,000. It's not uncommon for individuals within the same family to have varying levels of activity and presence on social media platforms.
Height and Weight
Similar to Kelsey Henson, Charlotte Connick stands at an impressive height of 5 feet 7 inches. As a model and part of the glamour industry, she takes great care to maintain her captivating and beautiful appearance.
Charlotte is a brunette with striking hazel eyes that add to her allure. Given her makeup artist skills, she enjoys experimenting with various makeup transformations, showcasing her creativity and versatility in the world of beauty and fashion.
Charlotte Connick is in College
Charlotte Connick, the youngest daughter of Harry Connick Jr. and Jill Goodacre, was born on June 26, 2002, in the United States. At present, she is in her early 20s. Charlotte is currently pursuing her education at the Savannah College of Art and Design, where she is working towards her dreams of becoming an artist.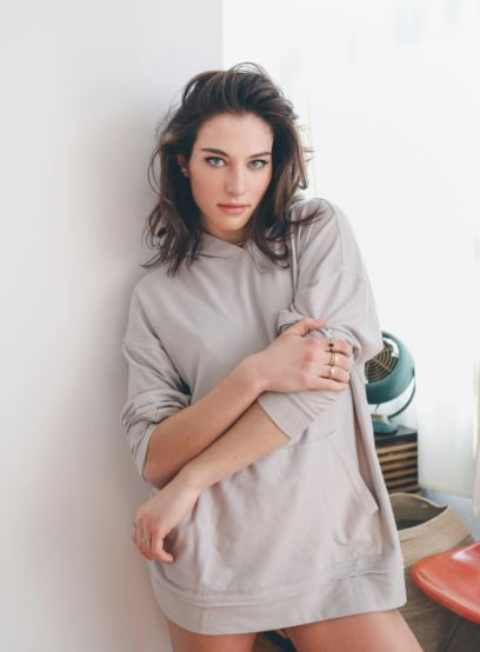 She has honed her skills as a self-taught designer and makeup artist. Hailing from a well-known and accomplished family, Charlotte's father, Harry Connick Jr., is a celebrated musician and actor, while her mother, Jill Goodacre, was a prominent Victoria's Secret model.
Her grandfather, Harry Connick Sr., is an American attorney who has also ventured into screen appearances. Similarly, her maternal grandfather is William Goodacre, a real estate broker. Charlotte's lineage is undoubtedly rich with talent and achievements.
Visit Glamour Fame For More Contents
-->