Meet Darlene Mowry: A Talented Film Producer and the Mother of Tamera Mowry!
Darlene Mowry, the mother of the "Sister, Sister" twins, Tia and Tamera Mowry, holds the role of an American executive producer. Often referred to as a "momager," Mowry played a significant part in managing her daughters' careers, particularly in the entertainment industry.
While not frequently seen in the limelight herself, her impact on her twin daughters' accomplishments in Hollywood has been substantial. Tia and Tamera have thrived as accomplished singers, models, and television personalities, with Darlene's guidance and support contributing to their success.
Previously Married to Husband, Timothy Mowry
Darlene Mowry, an American executive producer and the mother of twin celebrities Tia and Tamera Mowry, was previously married to Timothy John Mowry, an English-American man born on January 4, 1957, making him 66 years old.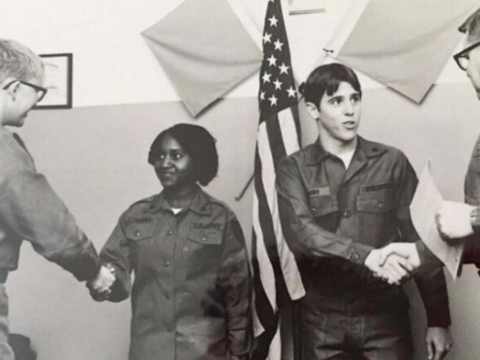 Darlene is only about nine weeks older than him. Timothy is a retired first sergeant of the U.S. Army, and the couple first met while in high school.
They began dating during their high school years and decided to elope after their graduation in 1975. Despite their Irish and Bahamian-Ghanaian heritage differences, they embarked on a secret marriage that lasted for a significant period.
Why Did Darlene Mowry and Ex-Spouse, Timothy Mowry Divorced?
Darlene Mowry's marriage to Timothy Mowry endured for approximately 40 years, beginning with their elopement in 1975 and ending in divorce in 2015.
Despite their diverse backgrounds, their high school love and shared commitment to serving in the U.S. Military solidified their relationship. Together, they navigated challenges as an interracial couple, raising a family and moving frequently.
The reasons behind their divorce remain undisclosed. Since the divorce, Darlene's relationship status has been largely private. While reports indicate she has remained single, the possibility of her having a private relationship cannot be ruled out.
Mother of Four Kids
Darlene Mowry and Timothy Mowry's first son, Tahj Mowry, was born on May 17, 1986. He has established himself as an American actor and singer. The twins, Tia Mowry and Tamera Mowry, were born on July 6, 1978. Their youngest son, Tavior Mowry, was born on July 5, 1993.
Twin Daughters Are Leading Actress in Hollywood
Darlene Mowry became a mother to twin daughters, Tamera and Tia, on July 6, 1978, in Gelnhausen, West Germany. The sisters, now 45 years old, share an identical birthdate. Born when Darlene and Timothy Mowry were 21 years old, Tamera is the elder of the twins, arriving two minutes before Tia.
Tamera and Tia Mowry have a close and supportive relationship with their parents, particularly their mother Darlene. She made a significant sacrifice by putting her career on hold to help her daughters pursue their own paths in the entertainment industry.
The twins frequently express gratitude for their mother's instrumental role in shaping their careers and often include her in important industry events.
Is Now Grandmother
Darlene Mowry is a proud grandmother thanks to her daughters' growing families. Her older daughter, Tamera, is married to Adam Housley, a Fox News correspondent. They have two children: Aden John Tanner Housley, born on May 15, 2011, and Ariah Talea Housley, born on June 1, 2015.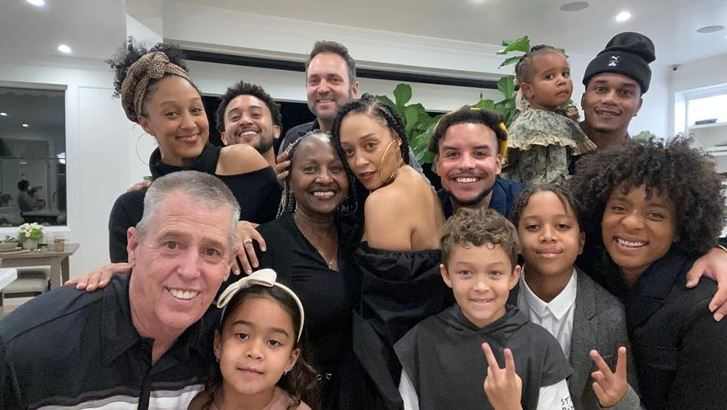 Her younger daughter, Tia, is married to actor Cory Hardrict. They got engaged on Christmas 2006 and tied the knot on January 20, 2008. They have two children: Cree Hardrict, born on June 28, 2011, and Cairo Tiahna Hardrict, born on May 5, 2018.
In total, Darlene Mowry has four grandchildren—two from each of her twin daughters. With her second son, Tavior married to Zandy Fitzgerald, there might be more grandchildren on the horizon.
Darlene Mowry Movies and TV Shows
Darlene Mowry has made her mark as an executive producer in the film industry. One notable film production under her credit is "Seventeen Again," featuring her twin daughters Tia and Tamera, along with Mark Taylor.
Directed by Jeffrey W. Byrd, the movie showcases her daughters' talents. In the subsequent year, she was involved in co-producing "The Proof Point," which starred her son Tahj Mowry alongside Dawnn Lewis and Mark Curry.
The film was directed by Neal Israel. Furthermore, her involvement in the 2010 movie "Double Wedding," which also stars her twin daughters, has contributed to her recognition in the industry.
Served in the US Army
Darlene Mowry's professional background has been relatively private, but some reports suggest that she had a career in the U.S. Army, which she joined while in high school.
After retiring from the military, she became a manager for her children, who were part of the group Voices. She has also worked as an executive producer for the 2010 movie "Double Wedding" and has been known to have worked as a security guard.
However, her prominence mainly comes from being the mother of well-known Hollywood personalities, including her twin daughters Tia and Tamera Mowry.
Age
Darlene Mowry was born on October 25, 1956, in Miami, Florida, U.S.A. She is of Bahamian-American mixed ethnicity and holds American nationality.
While information about her parents remains undisclosed, it appears she might be an only child with no known siblings.
Darlene received her education in Miami, but details regarding her educational background and qualifications remain unknown.
Her Nationality and Ethnicity
Darlene Mowry holds American nationality and her ethnicity is Afro-Bahamian, reflecting her Bahamian roots and West African ancestry, including connections to Ghana.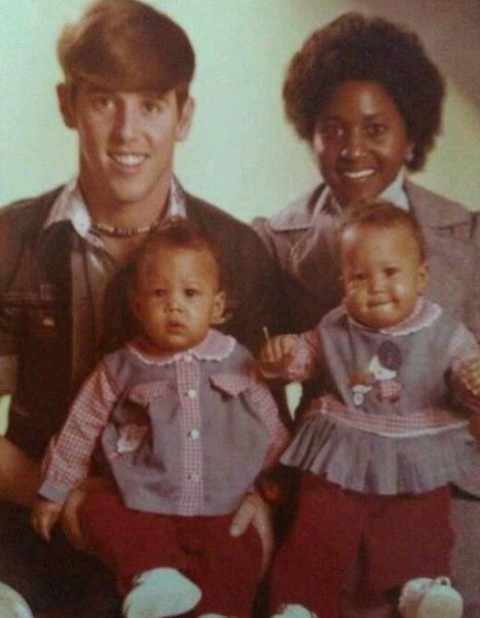 She was raised in Miami, Florida, and completed her high school education there. During her teenage years, she joined the American Army, embarking on a military career that contributed to her life's journey.
Net Worth and Earnings
Darlene Mowry has achieved a net worth of approximately $500,000 from her career endeavors. Meanwhile, her children have experienced substantial financial success.
Tia and Tamera, her twin daughters, each possess a net worth of around $4 million. Tamera additionally owns a lavish residence in Napa Valley, California.
Tahj Mowry, her son, has accumulated a total net worth of $1.5 million. Reports suggest that Darlene Mowry's annual salary exceeds $100,000.
Does Darlene Mowry Have Instagram?
Maintaining her privacy, Darlene Mowry abstains from engaging on social media platforms. In contrast, her daughters Tia and Tamera boast substantial online followings.
Tia has amassed a significant fan base, with 11.7 million followers on Instagram as of April 2023. Similarly, Tamera enjoys a considerable following of 11.2 million on her Instagram account.
Visit Glamour Fame For More
-->