Meet Rachelle Wilkos: Shaping the American TV Production Landscape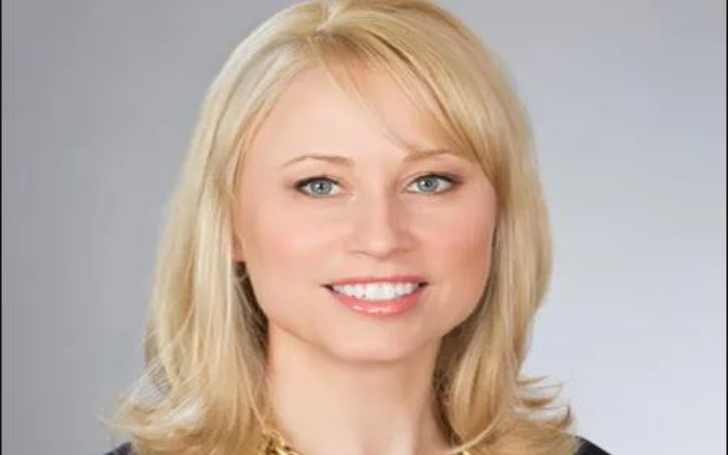 Rachelle Wilkos is an American television personality and producer, known for her involvement in the entertainment industry. Born on December 11, 1968, in the United States, she gained prominence as the wife of Steve Wilkos, a former security director on "The Jerry Springer Show". He later started his own show, The Steve Wilkos Show.
Rachelle has occasionally appeared on her husband's show and has been a supportive partner in his endeavors. While she maintains a relatively private profile, her presence and contributions behind the scenes have left an indelible mark in the realm of television.
Exchanged Wedding Vows With Rachelle Wilkos
Rachelle's journey to love unfolded when she crossed paths with Steve Wilkos, a familiar face as security personnel on the Jerry Springer Show. Their connection blossomed, and in the year 2000, the couple exchanged vows in a heartfelt ceremony.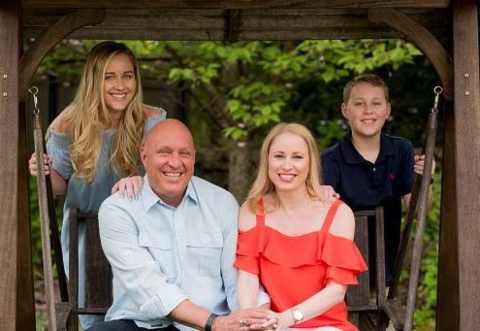 While specific details about Rachelle's wedding dress and guests remain undisclosed, their union marked the beginning of a remarkable partnership both in their personal lives and professional careers.
Rachelle's role as Steve's life partner naturally extended to the realm of television, leading her to become an integral part of The Steve Wilkos Show as an executive producer. Their shared journey showcases a harmonious blend of love, commitment, and a shared passion for the world of television.
Blessed With Two Kids
Rachelle Wilkos and her husband Steve Wilkos are proud parents to two children, a daughter named Ruby (born in 2003) and a son named Jack (born in 2005). For a period of time, they lived in Park Ridge, Illinois, until 2009.
However, due to the production of shows like "Jerry Springer" and "The Steve Wilkos Show," the family relocated to Stamford, Connecticut. Steve Wilkos has shared with his audience members, before show tapings, that they have since made their home in Fairfield County, Connecticut.
This transition reflects their commitment to their careers in the entertainment industry and their dedication to family life in a new setting.
More Than Two Decades-Long Marital Journey
Mr. and Mrs. Wilkos have now been married for over two decades, marking a truly inspiring journey for many couples. Their shared work environment has fostered a deep understanding within their relationship.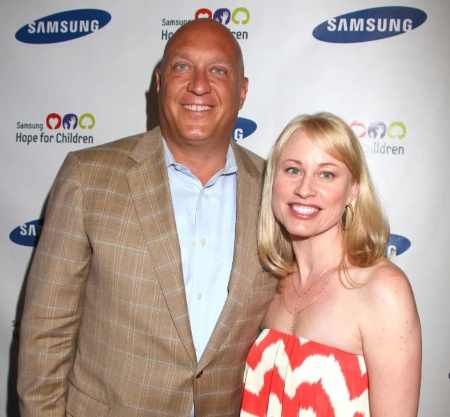 In 2021, the couple joyfully celebrated their 21st anniversary, drawing congratulations and well wishes from people around the world. Their enduring partnership serves as a beacon of love and unity, exemplifying a remarkable chapter in their life's journey together.
Also See Jason Kaplan's Wife: Learn About His Married Life
Survived Car Accident
On 21st January 2018, Wilkos was charged with drunk driving after he crashed his car. He subsequently sought an alternative punishment, aiming for the charges to be dismissed upon successful completion of an education and treatment program.
In a 2019 episode of The Breakfast Club podcast, Wilkos revealed that he had successfully undergone treatment, leading to the dismissal of the charges. Reflecting on the incident, he candidly acknowledged his struggle with bouts of depression and how it had contributed to a lapse in judgment that led to his decision to drive under the influence.
This experience strengthened his commitment to seeking professional help, culminating in his completion of a medically supervised program.
Husband, Steve Wilkos Past Marriages and Divorced
Before his current marriage to Rachelle Wilkos, Steve Wilkos had two previous marriages that ended in divorce. His first marriage was to Rosae Wilkos, and his second marriage was to Hannah Wilkos.
Unfortunately, both of these marriages ultimately ended in divorce. While further details about these marriages and their respective reasons for divorce may not be widely available, it is known that Steve Wilkos moved on from those relationships and found love and stability with his current wife, Rachelle.
The challenges and experiences from his past marriages likely contributed to shaping his personal journey and the growth of his current relationship.
Must See: Who Is Steve Harvey's Wife, Marjorie? Inside the Television Host's Relationship History
Short Bio on Steve Wilkos
Steve Wilkos is a prominent American television personality, best known for his role as the host of "The Steve Wilkos Show." Born on March 9, 1964, in Chicago, Illinois, he initially gained fame as the head of security on "The Jerry Springer Show."
With a background in law enforcement, including serving in the United States Marine Corps and as a Chicago police officer, Wilkos transitioned into television and became a respected figure in the talk show genre.
Beyond his on-screen presence, he has navigated personal challenges and has been an advocate for change and self-improvement.
Rachelle Wilkos Survived Cancer
In April 2020, Wilkos faced a challenging period as she battled breast cancer while her father battled COVID-19, according to reports.
However, by the subsequent November, there was a glimmer of hope as her breast cancer prognosis showed signs of improvement, even though her father had unfortunately passed away.
This period marked a mix of personal struggles and resilience for Wilkos, highlighting the strength and determination she exhibited in the face of adversity.
Producing the Jerry Springer Show and The Steve Wilkos Show
Wilkos, a former senior producer on the Jerry Springer Show, has transitioned into the role of executive producer for The Steve Wilkos Show, which is hosted by her husband, the renowned former Jerry Springer security guard turned talk show host, Steve Wilkos.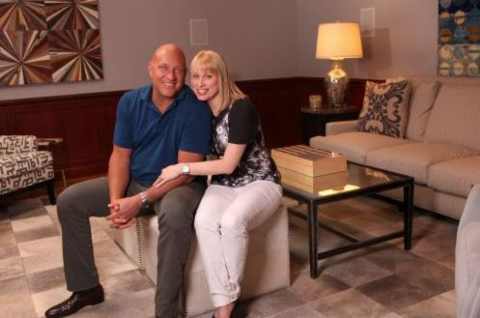 Following the departure of longtime Jerry Springer executive producer Richard Dominick at the commencement of the 2008 season, Wilkos assumed the pivotal position of executive producer for The Steve Wilkos Show.
This shift in her professional trajectory showcases her expertise and involvement in the world of daytime talk shows, further solidifying her contributions to the industry.
Net Worth of Rachelle Wilkos in 2023
As of 2023, Rachelle has amassed an approximate net worth of $5 Million. She has held the esteemed position of executive producer for renowned shows like The Jerry Springer Show, showcasing her expertise in the television industry. Her annual income is estimated to exceed $100,000.
On a parallel note, her husband boasts a net worth of $6 Million in the same year. Notably, in November 2018, Steve Wilkos acquired a 5,362-square-foot mansion in Darien, Fairfield County, Connecticut, with a purchase value of $1.8 Million.
Additionally, his website stevewilkos.com was estimated to be worth around $16,300 in May 2018. Notably, his role as Jerry Springer's security guard contributed to the impressive worldwide box office sales of $312 Million for the movie "Austin Powers: The Spy Who Shagged Me" in June 1999.
Stick To Glamour Fame For More
-->