Meghan Markle Will Turn 38 On Sunday - And She's Got One Simple Birthday Wish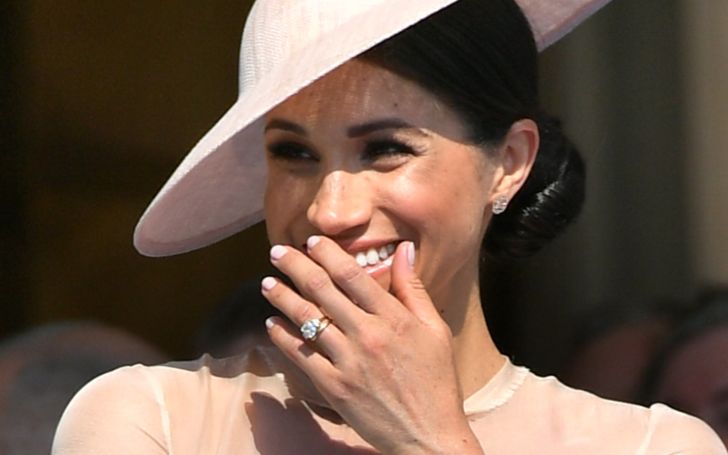 Meghan Markle wants the gifts of "Kindness" and "Happiness."
The Duchess of Sussex, Meghan Markle's, birthday is just around the corner, one of the sources said Meghan want a rather low-key birthday celebration.
The source adding further revealed The Duchess of Sussex wants a simple yet "powerful" gifts on her birthday.
Meghan said she wants the gifts of "Kindness" and "Happiness," The Duchess of Sussex who will turn 38 this year had expressed something similar when she was 33 and still working on TV shows.
Also See: Meghan Markle and her Husband Prince Harry Have been Known to Stray from the British Monarchy
Meghan, writing to Elle magazine in 2014, expressed, "I am 33 years old today, and I am happy. And I say that so plainly because, well…it takes time."
Megan further continued, "To be happy. To figure out how to be kind to yourself. To not just choose that happiness, but to feel it. For my birthday, here's what I would like as a gift: I want you to be kind to yourself."
Markle continued more and said, "I want you to challenge yourself. I want you to stop gossiping, to try a food that scares you, to buy a coffee for someone just because, to tell someone you love them…and then to tell yourself right back... I want you to find your happiness."
Such a powerful message from the royal mum back then, we can feel the change already! The Duchess of Sussex revealed her mom, Doria Ragland, inspired another go-to birthday wish three years ago.
Meghan wrote in her blog in 2016, "My mom has always said that birthdays are your own personal New Year. You're own chance to make resolutions just for yourself and what you prognosticate for your year ahead."
Also Read: Meghan Markle's Hopes For A Natural Home Birth May Be About To Change
The Duchess of Sussex further added, "More surprises, more adventure, more opportunities to grow, more days filled with giggles and cheeky jokes, more delicious meals, and more inspiration. Always more inspiration."
Such an insightful thought, and that too back in 2016, well you have inspired many lives, Meghan! Sadly, we won't be able to get her all insightful thoughts again on her blog as her website was taken down after a relationship with now-husband Prince Harry.
Recommended: Kensington Palace Confirmed that Prince Harry and Meghan Markle are Moving Out,The Real Reason is Here
Anyways, some of Meghan's thoughts, which inspired many lives are still locked in people's heart; nobody can take them down. And we from the Glamourfame team would like to express our deepest and warmest wishes to the Royal Mum.
-->