Mena Suvari Became Mother At Age 42 ! Learn About Her Baby!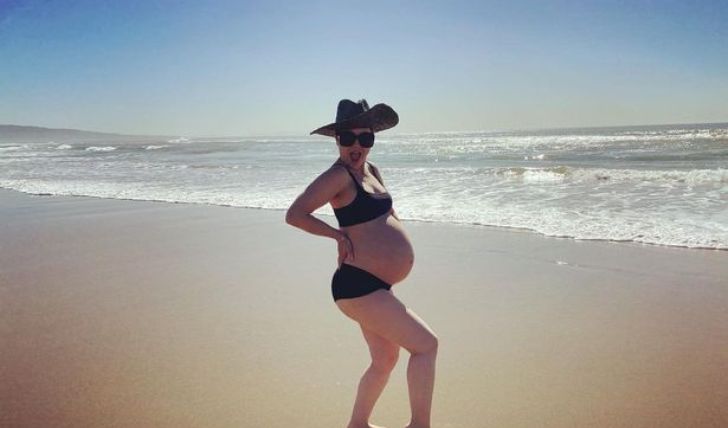 Mena Suvari Births Firstborn At 42: All the Details Here!
Mena Suvari, the actress, model, and fashion designer, has garnered intense media attention for many reasons. Best known from 1999 black comedy American Beauty, Suvari became a household name with movies like Slums of Beverly Hills, Loser, and Sugar & Spice.
Born on February 13, 1979, in Newport, Rhode Island, Suvari's journey through her career and personal life has been a bumpy adventure. The actress, in her memoir, The Great Peace, has disclosed her decades of buried traumas. While the excerpt from her biopic is heartbreaking, her recently-born son has surely compensated for the revived pain.
Mena Suvari and Her Husband Welcome Their Firstborn!
The Sugar & Spice actress cites stepping into motherhood as an emotional experience. In April 2021, Suvari and her third husband, Michael Hope, welcomed their first son named Christopher Alexander Hope in April of 2021.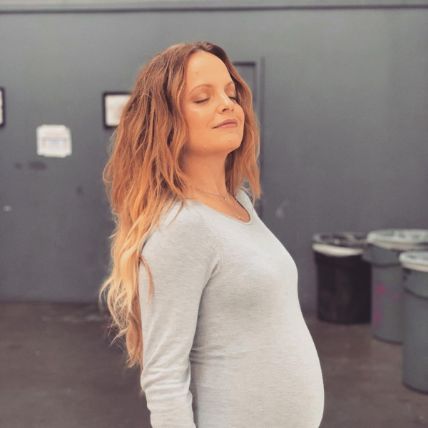 Suvari had almost lost hope of becoming a mother.
Photo source: Extra TV
Suvari, who has been married twice before, shares she had given up after trying to conceive for so long. "I pulled back and let go, which apparently they say that that's when it happens," Suvari told the People. "Even in my late 30s, I had people questioning me. It put a lot of fear in you," she told the publication.
Check Out: Tommy Dorfman's Parents: Learn About Her Family Life
Suvari says she always wanted to experience motherhood, and now that the actress's prayers are finally answered, she is having a hard time believing it. "It's still this process for me of believing it and accepting it," said over-the-moon Suvari. She further cites, "I feel honored that he came to us."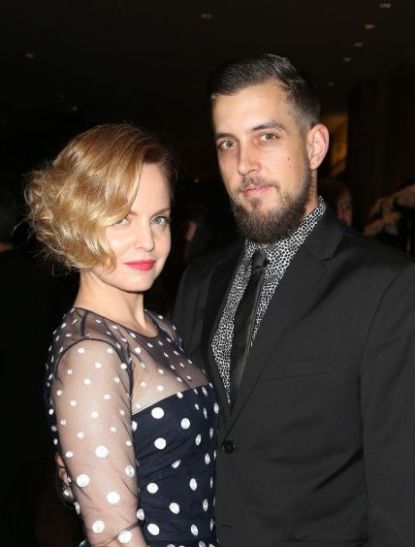 The newborn is named after Michael Hope's long-deceased father.
Photo Source: Today Show
The Rhode Island-born was married to cinematographer Robert Brinkmann for five years. Mena later tied the knots with concert promoter Simone Sestito, but the marriage lasted only two years. She met her current husband Hope met while working on I'll Will be Home for Christmas. The duo tied the knots in 2018 and now are beyond thrilled as first-time parents.
Mena Details Her History of Sexual Abuse and Drug Addiction!
Her recently released memoir, The Great Peace, unearths the actress's horrific past. But the 42-year-old has shown immense courage in disclosing the events to publications. "I spent almost my entire life feeling disgusted, ashamed," she told The New York Times.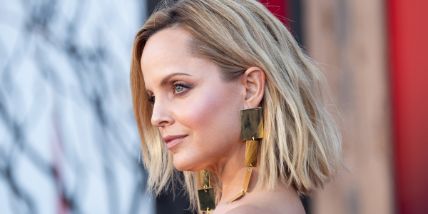 "I spent almost all my life feeling disgusted," said the actress.
Photo Source: Today Show
Suvari, in her book, recounts several stages of her life where she was sexually abused. As a young kid, she was raped by her brother's friend, and the piling trauma soon led Mena towards a dark path. She confesses she was over managing her drug addiction.
Recommended: David Pastrnak's Child: Learn About His Family Life
Suvari has bared all her buried aches and feelings in the book, including when she felt an eerie vibe from Kevin Spacey. The American Beauty star has revealed her truth and is moving past it. The new mother has signed for several upcoming. She will be portraying actress Jane Wyman in the upcoming Reagan.
For more information and news on your favorite stars, stay connected to Glamour Fame.
-->