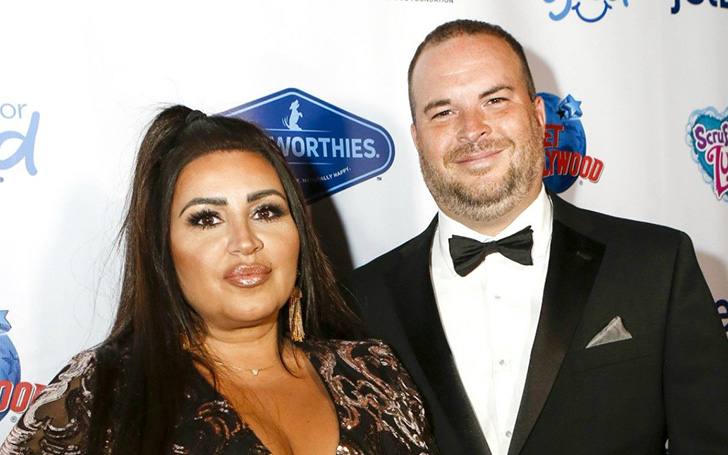 Mercedes Javid welcomed a baby boy after suffering from multiple complications during the labor.
After giving birth to the child, Mercedes Javid was in the ICU (Intensive Care Unit) on Wednesday. Her husband Tommy Feight explained about their harrowing situation in an unedited Instagram video on Thursday, calling the evening of his son Shams' birth 'the worst night of my life.'
He added, ''My wife had a ton of complications'' and revealed that his wife would have died if not for the 'lifesaving' interventions by doctors.
On 17th April, after several complications, the 46-year-old reality star welcomed a baby boy named, Shams Francis Feight via cesarean section. The baby weighed 6 lbs., 9 oz and was born healthy.
Also See: Danielle Cohn Finally Revealed That She Is Not Pregnant And Was Just A Prank
Mercedes hold the baby a day after the delivery due to several problems. Her spouse posted a picture of her holding a baby with a caption,
''Daenerys of the House Javid, the First of Her Name, The Cerclage, Queen of the Spray Tans, the Shahs and the First Men, Queen of Beverly, Khaleesi of the Great Cedar Sinai, Protector of the Realm, Lady Regent of the Seven Shopping Centers, Breaker of Chains and Mother of Dragons''
Soon after he posted the picture, Tommy and Mercedes received numbers of congratulating messages in his comment sections.
In the previous post, he revealed that Feight explained the delivery and told it was the worst night of his life.
He added, ''My wife had a ton of complications. She was in surgery for like five hours. They didn't tell me anything. But they're amazing at Cedars. They saved her life. She's still in ICU, she still hasn't held her baby yet.''
You Might Also Like: Khloe Kardashian And Ex Tristan Thompson United For Baby True's First Birthday
In October, Javid revealed the news of the pregnancy.
-->