Michael Galeotti - Some Facts to Know About Bethany Joy Lenz's Ex-Husband
Published Thu Mar 26 2020 By Matthew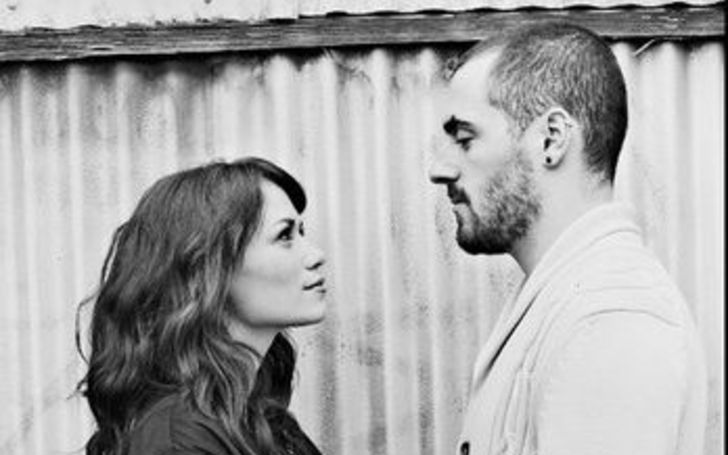 Here's all that you need to know about Michael Galeotti, the ex-husband of American singer and 'One Tree Hill' star Bethany Joy Lenz!
The 2003 TV drama series 'One Tree Hill' holds a special nostalgic feeling for a lot of us. The show created by Mark Schwahn, which premiered on September 23, 2003, on The WB not only managed to stick around for a whopping 9 seasons but also became the fourth-longest-running series on The CW network. Throughout it's complicated story timeline, the American drama presentation featured multiple familiar and unfamiliar faces, who are now known for the very same series.
Watch: Nathan and Haley's Story (One Tree Hill-Seasons 1-9)
Bethany Joy Lenz is one of those faces who portrayed the lead role of 'Haley James Scott,' a quintessential girl-next-door who is best friends with 'Lucas Scott.' Born April 2, 1981, Bethany took on multiple stints as an actress, yet her appearance in the 2003 series still remains the most notable milestone of her career. The divorced mother of one now resides in LA with her daughter and is mostly active in television films. Even with the heights of success from her professional career, Bethany struggles in terms of her personal life.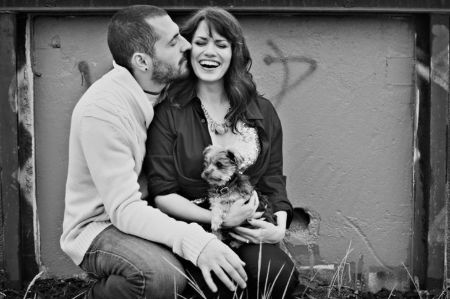 Bethany Joy Lenz and her former husband, Michael Galeotti.
Photo Source: CelesSpouse
Once married to Michael Galeotti, the former couple's romantic life remained hidden behind a veil and Bethany's ex-husband even more so.
Michael Galeotti was The Keyboardist In The Indie Rock Band
Bethany Joy Lenz is one of the sweetest voices of Hollywood. So it wasn't a surprise that she found someone closely associated with the musical field. Her ex-husband, Michael Galeotti, was the keyboardist in the indie rock band Enation. The group was initially formed by brothers and actors Jonathan Jackson and Richard Lee Jackson in 2003.
Watch: Enation Feat. Bethany Joy Galeotti - Galeotti's Grand Opening - Feel This
Galeotti joined the band a year later in 2004 and remained with the group till 2012. His wife, Bethany, recorded Enation's song 'Feel This' for use in the fifth-season finale of the series. Not only did the song become a top 10 on the iTunes rock chart, but the band also made a cameo appearance on One Tree Hill, playing the same song.
Michael Galeotti was Married to Bethany Joy Lenz
One of the main reasons for his fame is the fact that he was married to Haley Scott from One Tree Hill. Michael Galeotti tied the knot with Bethany Joy Lenz on December 31, 2005. The pair spent a blissful seven long years remaining married to one another. However, it was not meant to last. The problems in their marriage began to surface after the birth of their child.
Michael Galeotti tied the knot with Bethany Joy Lenz on December 31, 2005 and the couple split-up in 2012.
Photo Source: Biographics World
The couple split amicably in 2012 and remained good friends for the benefit of their daughter. Lenz announced the separation to her fans from her blog, writing, "As most of you know, as much as I love to share with you the magic of ordinary days, I am also very private about my personal life. In fact, the only reason I'm saying anything about this at all is because you'll all be wondering soon why everyone is calling me 'Bethany Joy Lenz' again. I'm sorry to say that Michael and I have decided to divorce."
Recommended: How Did Kenny Rogers and Wanda Miller Meet? Facts on Their Love Life
Michael Galeotti Shared a Child With Bethany Joy Lenz
A year before the couple decided to call quits to their marriage, Bethany gave birth to her only child with Michael Galeotti on February 23, 2011. Lenz let fans in on the big news that she'd welcomed her baby girl, Maria Rose Galeotti, into the world through her blog as she wrote, "Michael and I are pleased to announce the arrival of our beautiful girl, Maria."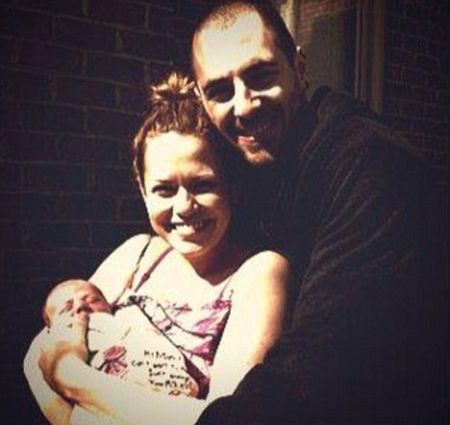 Michael Galeotti and Bethany Joy Lenz's daughter Maria Rose Galeotti was born on February 23, 2011.
Photo Source: Married Wiki
Bethany truly learned the joys of motherhood in the years after One Tree Hill ended. In an interview with Bustle, she stated, "Waking up, finding out there's more to life, getting down to the bare-bones and finding out, 'Actually I can survive without x, y, z. Making lunch for my daughter and sending her off to school, it makes me really happy. It's really been great."
Michael Galeotti Passed Away on 2016
Four later after his divorce, Michael Galeotti was found dead in his Glendale home. Prior to his passing, it was reported that the musician was suffering from a number of health problems. During a visit to the doctor just a week before his death, Michael was diagnosed with high blood cholesterol, hypertension, and diverticulitis. Despite being held at the hospital, he was later discharged upon his own will and awareness.
Michael Galeotti was found dead in his Glendale home.
Photo Source: Famebytes
But Bethany's former spouse fell off the radar once he was discharged from the hospital. When he wasn't heard from in almost a week, and as Michael didn't respond to any phone calls, a friend decided to pay him a visit. He was found dead in his house, and the time of his passing was reported on January 11, 2016. The autopsy report clearly indicated the absence of drugs in his system, and the cause of his death was finalized as atherosclerotic heart disease.
You Might Also Like: Matilda Ramsay - Facts to Know About Gordon Ramsay's Daughter
For more facts and updates on celebrities, head on over to Glamour Fame, and don't forget to sign up for the newsletter!
-->