Michael Irvin's Net Worth Touchdown: Football, Broadcasting, and More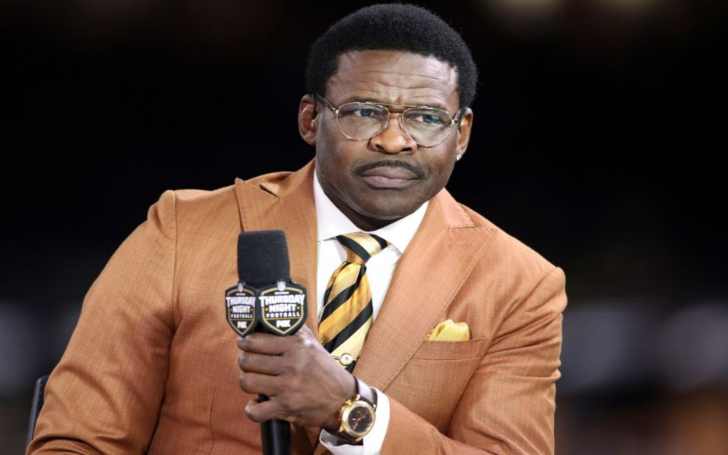 Michael Irvin is a former American football wide receiver renowned for his illustrious career in the National Football League (NFL). Born on March 5, 1966, in Fort Lauderdale, Florida, Irvin's impact on the sport is indelible. He achieved superstardom as a member of the Dallas Cowboys' legendary "Triplets" alongside Troy Aikman and Emmitt Smith.
Irvin's remarkable blend of speed, agility, and hands made him a vital offensive force during the Cowboys' dominant run in the 1990s, leading to multiple Super Bowl victories. His fiery personality and penchant for big plays earned him the nickname "The Playmaker." Irvin's post-retirement endeavors include sports commentary and acting, solidifying his status as an NFL icon.
Michael Irvin's Net Worth and Earnings
Michael Irvin, a former NFL player and actor, boasts a net worth of $12 million. He's a prominent figure in football, excelling in college at the University of Miami before becoming a first-round pick for the Dallas Cowboys in the 1988 NFL Draft.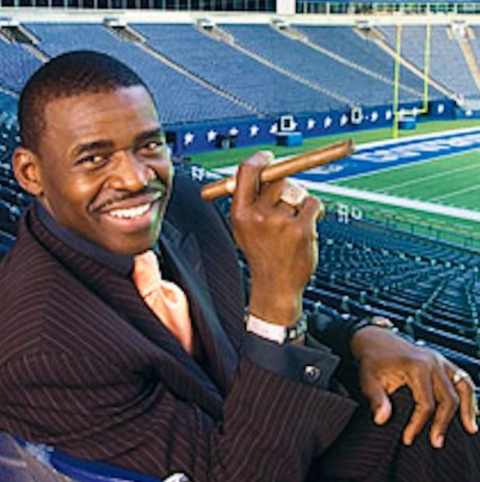 Irvin spent his entire 12-year pro career with the Cowboys, but it was cut short due to a spinal cord injury. He remains active in various ventures, earning an estimated annual income of over $500,000. Irvin's enduring fame and financial success stem from his impactful football career and his subsequent roles in the entertainment industry.
Contracts and Deals
In 1988, Michael Irvin was chosen by the Dallas Cowboys as the 11th pick in the first round of the NFL draft. He secured a lucrative deal, including a $750,000 signing bonus and a four-year contract worth $1.875 million.
Then, in 1992, Irvin inked a three-year agreement with the Cowboys valued at $3.75 million. His financial ascent continued in 1995 when he signed a substantial five-year contract worth $12.3 million, propelling him into the ranks of the NFL's highest-paid players.
His $3 Million House
In 2001, Michael Irvin commissioned the construction of an opulent 12,100-square-foot mansion in Plano, Texas. Presently, this grand residence is appraised at approximately $3.6 million. Irvin enjoys a luxurious lifestyle within its confines.
Furthermore, he possesses multiple multi-million dollar properties and homes across various states, further attesting to his success and affluence.
Michael Irvin NFL Highlights
In 1988, Michael Irvin was drafted 11th overall by the Dallas Cowboys. He made an immediate impact, becoming the first rookie receiver to start a season opener in two decades and leading the NFC in average yards per catch. In 1989, injuries limited his play, tearing his ACL.
His career rebounded in 1991, setting franchise records and earning Pro Bowl selections for five consecutive years. In 1992 and 1993, he played a crucial role in the Cowboys' Super Bowl victories.
His best season was 1995, setting more records and helping the team secure its third Super Bowl win in four seasons. After solid years in 1997 and 1998, Irvin retired when Dave Campo became the Cowboys' coach.
Injury Cost Michael Irvin His NFL Career
During the fifth game of the 1999 season, Michael Irvin suffered a cervical spine injury when tackled by the Philadelphia Eagles' Tim Hauck. Although non-life-threatening, the injury resulted in his immediate hospitalization and diagnosis of cervical spinal stenosis.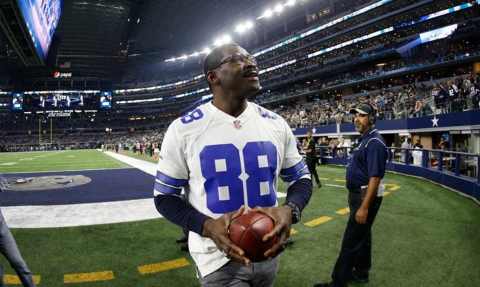 Given the heightened risk of further neck or head injuries, Irvin announced his retirement in May 2000. His retirement marked the end of an era, as he was the last NFL player coached by Tom Landry, who passed away in February 2000, prior to Irvin's decision to retire due to the severity of his injury.
Michael Irvin Movies and TV Series
Michael Irvin is not only a renowned football player but has also made a mark in the world of acting. His impressive acting career includes roles in blockbuster movies such as "The Longest Yard" in 2005.
Michael starred alongside Chris Rock and Adam Sandler, grossing $191.5 million worldwide against a $90 million budget. Another film, "Jack and Jill," earned $149 million with a $79 million budget.
Additionally, Irvin has showcased his talents in various TV shows, including "Pros Vs. Joes" and "4th and Long." His versatility extends beyond the football field, proving his success in the entertainment industry.
Exchanged Wedding Vows With Wife, Sandy Harrell
Michael Irvin is happily married to his wife, Sandy Harrell. The couple dated before exchanging vows on June 23, 1992.
However, their marital journey faced challenges when Michael Irvin encountered legal trouble in 1996, being arrested with cocaine.
More Than Three Decades-Long Marital Journey
More than thirty years have passed since they exchanged their marriage vows, and their union remains unwavering. Despite the urging of others to part ways following the cocaine incident, Sandy chose to stand by Michael's side.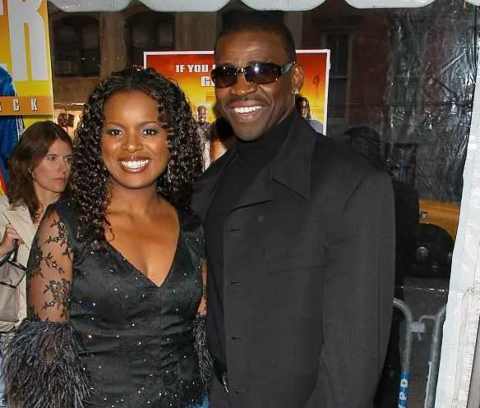 Their relationship has thrived and shows no signs of dissolution. In a heartwarming gesture, Sandy gifted Michael a Bentley Mulsanne on his 50th birthday, a testament to the enduring strength of their love.
The couple, proud parents of four children, include Elijah, Chelsea, Myesha, and Michael Jr. Notably, Myesha is Michael's child from a previous relationship with Felicia Walker.
Involved in Sexual Assault Allegation
Throughout his career, Michael Irvin was embroiled in several controversies. In 1996, he was falsely accused of sexually assaulting a Cowboys cheerleader, which later proved to be a fabrication, resulting in the cheerleader's jail sentence.
In 1998, Irvin allegedly stabbed a fellow player but settled with the victim, Everett McIver, to avoid criminal charges. Post-NFL, he faced issues including a 2005 cocaine arrest (later dropped), and a 2007 sexual assault accusation settled out of court in 2011.
And a 2017 sexual assault allegation with no charges filed due to lack of evidence. Irvin's career has been marked by legal and personal challenges, alongside his football achievements.
Michael Irvin In ESPN
Michael Irvin's controversies, along with questionable statements and a lawsuit from 2007, likely played a role in his departure from ESPN.
The network, facing declining ratings, decided to part ways with him in 2007. Irvin's behavior and legal issues contributed to the decision, marking the end of his tenure as a broadcaster with the network.
Young Years
Born on March 5, 1966, in Fort Lauderdale, Florida, Michael Irvin is the 15th of 17 siblings. He attended Piper High School and later gained football prominence at St. Thomas Aquinas High School in Fort Lauderdale.
Recruited by the University of Miami, he joined the Miami Hurricanes, a prestigious collegiate football program, during his high school years.
His College Stats
During his time at the University of Miami under coach Jimmy Johnson, Michael Irvin established school records for career receptions (143), receiving yards (2,423), and touchdown receptions (26).
He played a pivotal role in the 1987 national championship-winning team and is renowned for a game-changing 73-yard touchdown reception against Florida State.
This play secured Miami's place in the 1988 Orange Bowl, where they faced top-ranked Oklahoma Sooners. In 1988, after his junior year, Irvin decided to forgo his final college season and declared his eligibility for the 1988 NFL Draft.
Stick To Glamour Fame For More Related Contents
-->