Adam Sandler Tears Up in Touching Song For Chris Farley on Saturday Night Live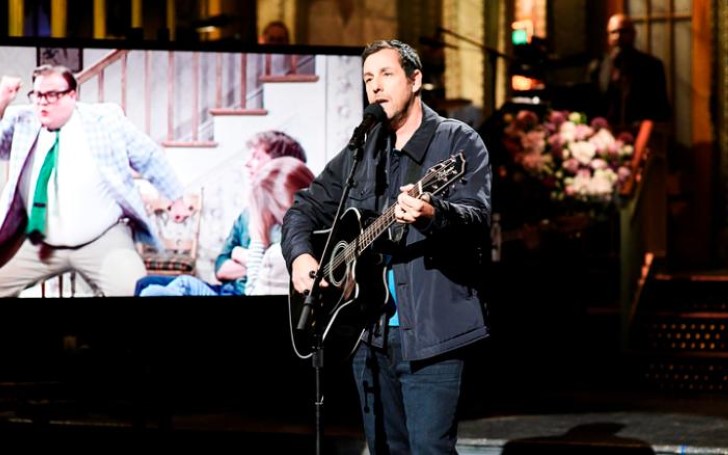 There was not a single dry eye when Adam Sandler paid tribute to Chris Farley during the Show.
On the night of 4th May 2019, Adam Sandler hosted the Saturday Night Live show, and honestly, it was one of the most wonderful experiences to watch him perform nearly after two decades.
During his sketch on the show, Adam paid tribute to Chris Farley with his song which debuted on the Netflix special "100% Fresh" out in October of 2018.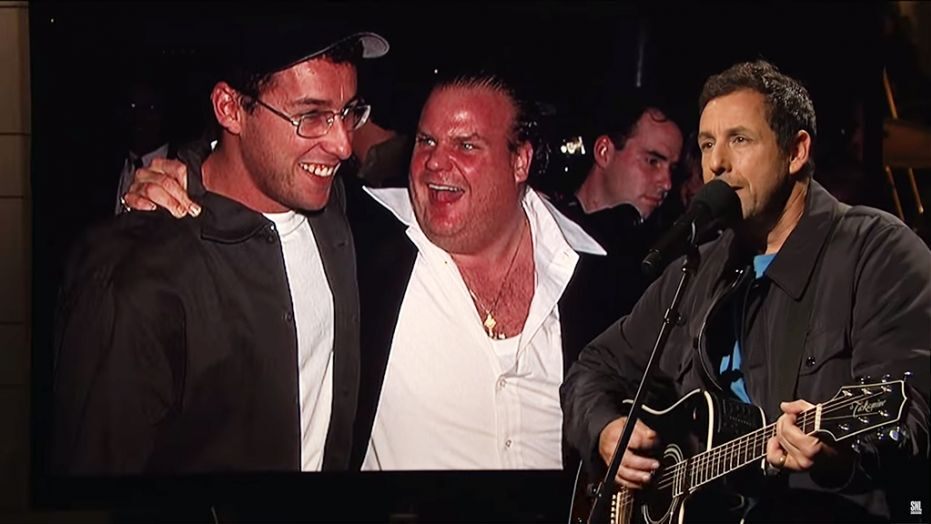 Adam Sandler during his performance.
SOURCE: Fox News
For many fans, it was probably the first time they heard the song on the set of SNL. It was heart-wrenching in most adorable way possible.
See Also: Donald Trump Threatens 'SNL' With Federal Investigation Because They Poke Fun At Him

Farley, one of the most popular performers of Saturday Night Live died at the very young age of 33 due to a drug overdose in 1997. If you did not know, Chris and Sandler co-hosted the show in the mid and late 90s.
It was the first time after the 90s, Sandler made a comeback - he revived some of the classic characters from his SNL days and sang some songs and one of those songs, you were probably not ready for!
You Might Like To Read: Officials Demand Apology after Pete Davidson Jokes on 'SNL' about the Catholic Church

In his tribute song, he recalled some of Farley's popular characters, shared some funny and happy moments of his friend. Throughout the performance, there's a screen next to Sandler that shows skits, photos and fails of Chris which made the audiences laugh, but as the song developed he talks about the last time he saw his friend and just after a few months he was burying him watching his father cry at the funeral and it was heartbreaking.
Recommended: Pete Davidson Addresses His Mental Health Battle As He Returns To SNL

That is exactly where Adam starts to feel a little uncomfortable and make everything more upsetting. As the song continued, he sings about his life after Chris's death, how he shows his kids videos of him on YouTube and tells them that he is the funniest person he ever knew. By this point, everyone was in tears including Adam himself.
It was really sad, but one of the most powerful, heart touching, soulful performance in decades in the history of SNL.
-->