Who Is Michael J. Fox? What Is His Net Worth?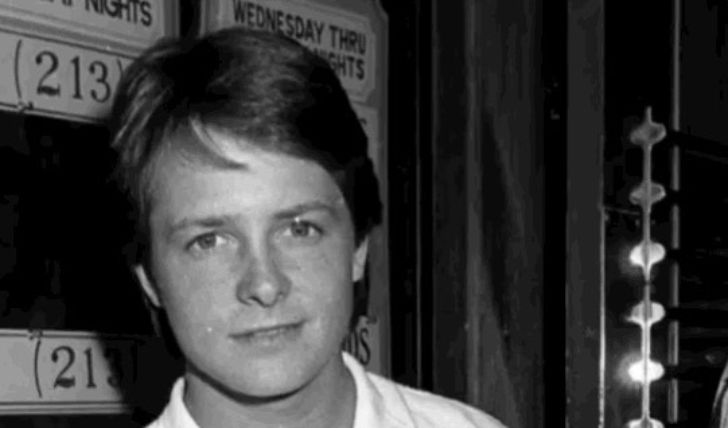 Michael J. Fox is a four-time Golden Globe-winning actor: Details about his career and net worth!
Michael J. Fox broke out in the 80s in the NBC sitcom Family Ties, where he played Alex P. Keaton for seven long seasons. Primary roles in Back to the Future, Teen Wolf, and Spin City, further accentuated Fox's reach on the small screen and endowed him with four Golden Globe Awards, five Primetime Emmy Awards, a Grammy, and two Screen Actors Guild Awards.
Fox even made a notable name for himself on the big screen, but it was all before the actor's career started going downhill after he was diagnosed with Parkinson's disease. Though Michael started experiencing the early symptoms in the early 90s, the actor kept it hidden until he couldn't anymore. Fox, 60, is now a retired actor and activist and seldom appears in minor roles.
What is Michael J. Fox's net worth?
Although Fox is not a full-time working actor, the Family Ties alum has accumulated enough fortune to live his remaining life in abundance. According to Celebrity Net Worth, Michael has an estimated net worth of $65 million. Fox's career started with a Canadian television sitcom called Leo and Me. He made his debut on American television with Letters From Frank and did a few more films that further amplified his young career, including Midnight Madness and Class of 1984.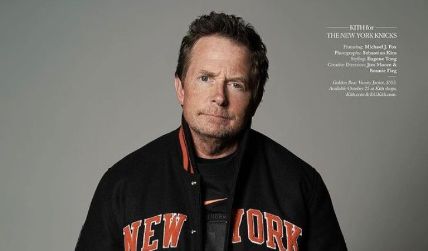 Fox starred in 'Family Ties' for seven seasons.
Photo Source: Instagram
In 1982, Michael landed the role of Alex P. Keaton in Family Ties, which catapulted him among some best-known household faces. While playing the beloved role for seven years(1982-1989), Keaton won one Golden Globe, three Emmys and more. While enjoying a successful stretch on television, Fox also starred in some of the highest-grossing films.
Don't Miss: Who Is Jamie Lee Curtis? What Is Her Net Worth?
Michael played the famous high school antagonist Marty McFly in the 1985 sci-fi film Back to the Future, which holds as much influence over Fox's career as Family Ties. Back to the Future is believed to have catered a hefty paycheck to its lead stars as the movie grossed a whopping $388.8 million against a budget of $19 million.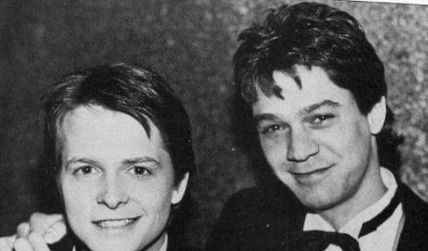 Fox was diagnosed with Parkinson's while filming for 'Doc Hollywood.'
Photo Source: Instagram
Michael reprised his role in both sequels Back to the Future Part II and Back to the Future Part III. Before leaving the NBC sitcom in 1989, Fox's career generated a few more box office hits, including Teen Wolf, which grossed $80 million against a budget of $1.2 million, Light of Day, a $10.5 million grosser, and The Secret to My Success, which grossed $111 million against $12 million.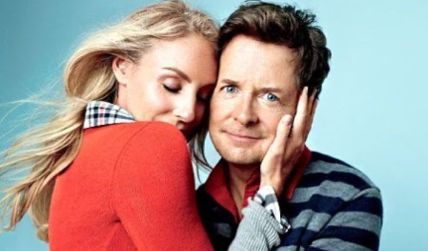 Fox is married to his 'Family Ties' co-star Tracey Pollan. Photo Source: Instagram
Michael's career was blooming, with the actor having starred in two critically acclaimed films, Doc Hollywood and The Hard Way, in 1991, when he was privately diagnosed with Parkinson's. The actor was warned that he had "10 good working years left." Fox recalls accepting every job opportunity that came his way. Fox consecutively starred in Love or Money, Life With Mikey, Greedy, The American President, and more.
Michael J. Fox on Parkinson's effects on his career!
Since Parkinson's started posing major roadblocks in Fox's life, the actor has been striving to find a solution for all affected by the degenerative disease. Michael broke the most dreaded news to the world while he was starring as Mike Flaherty in the sitcom Spin City, for which he won an Emmy and three Golden Globes. During the sitcom's fourth season, Fox announced his retirement from acting and said he would continue his work in guest appearances.
Fox says he can't remember pages of dialogues.
Source: Good Morning America
After retiring from acting in 2000, Fox penned four books, Lucky Man: A Memoir, Always Looking Up: The Adventures of an Incurable Optimist, A Funny Thing Happened on the Way to the Future, and No Time Like the Future: An Optimist Considers Mortality, all of which explored Fox's life after his diagnosis. During his recent appearance on Mike Birbiglia's podcast Working It Out, Fox explained how it's like being an actor with Parkinson's.
Check Out: How Rich is Shaquille O'Neal? What is his Net Worth? All Details Here.
"I don't take on something with many lines because I can't do it. And for whatever reason, it just is what it is. I can't remember five pages of dialogue," Michael shared after sharing how he used to forget lines and go blank during the shoot. "We laugh about it, and then we deal with it. But always humor. Humor is the filter for everything," shares the Spin City actor, who has been battling Parkinson's with the support of his wife, Tracey Pollan. Details about his blissful married life.
Stay connected to glamour fame for more.
-->