All You wann know about Michael-Leon Wooley, star of AJ and the Queen
Published Thu Jan 16 2020 By Chester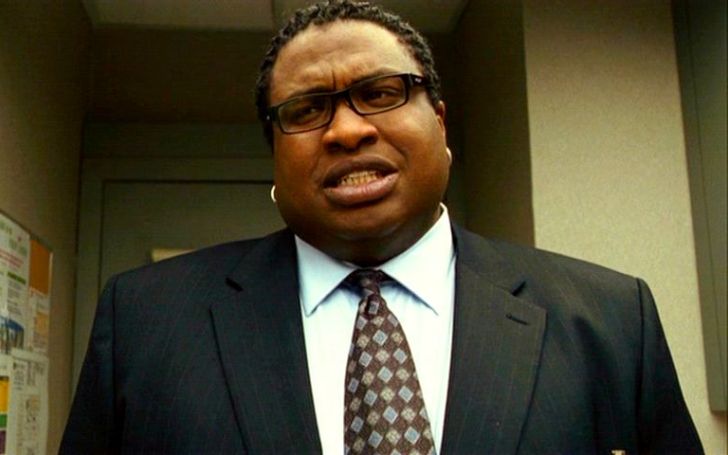 Many of you might be familiar with the latest Netflix sitcom 'A.J. and the Queen', which premiered its first episode on January 10, 2020. And Michael-Leon Wooley is one of the notable characters featuring in all ten episodes to date.
Michael, who plays the role of Louis in the series, is noted for his amazing plays. He is one of the versatile faces pointed out amongst American theatre, film, television show, voice actor, singer, and activist.
The series, which by far has released its first season, already received 7.5/10 IMDb ratings, and 45% Metacritic. Check out a short trailer and find it out.
So in order to know such showbiz persona we have brought you with some interesting details about the star Michael,
Michael-Leon Wooley has a Twin
Michael (Left) and twin brother Marcus (Right).
SOURCE: Instagram
The 48 years old, Michael-Leon Wooley was born on March 29, 1971, in Fairfax, Virginia, to George and Winnie Wooley.
He shares a twin brother Marcus-Leon, and a younger brother George Jr. A happy family of 'five.' His star sign is Aries.
Michael-Leon Wooley is Musically Blessed
Besides acting, he was also fascinated to play piano and eventually received a scholarship at the Duke Ellington School of the Arts in Washington, DC, but later turned it down to focus on acting and singing.
Check Out: Meet Dracula star Chanel Cresswell; What about her personal life?
At the age of eighteen, he was awarded a full scholarship to the American Musical and Dramatic Academy (AMDA).
Michael-Leon Wooley Auditioned 107 Times Before Landing His First Role
Yes, with a strong motive and dedication to be an actor, he tried 107 times before landing his first role in the national tour as Purlie. He made around three-hundred dollars per week, pretty good for a starter.
By Far played in 12 Broadway shows
Wooley is a Broadway star now and has featured in more than 12 shows.
Some of his prominent Broadway shows are,. American Buffalo where he played as Donnie Dubrow, A Soldier's Play as C.J. Memphis, Ain't Misbehavin' as Ken, At Least It's Pink as Simon, Five Guys Named Moe as Big Moe, Floyd Collins as Ed Bishop, Little Shop of Horrors as a voice artist for Audrey II, the plant, The Music Man as Olin Britt, The Wiz as Uncle Henry, Up in the Air as Bull Frog.
Michael-Leon Wooley is the Voice Behind many Prominent Television Shows and Comic Cartoons
The multi-talent star voiced over many television shows and video games. He is the voice behind several television advertising campaigns for leading products such as McDonald's, K-Mart, Oxygen Network, and Reebok.
Out of his uncountable voice forms, some of his major voices were on as the guest singer on The Penguins of Madagascar, latest D.C. Comics villains Darkseid and Kalibak on the animated series of Batman: The Brave and the Bold.
Video Games Voices
Michael also voiced for a popular video game King's Quest for the character of Acorn, Achaka, Goblin Man, and Mordon. He is also the voice behind popular Rockstar game Grand Theft Auto IV for Judge Grady.
Similarly, Sorcerers of the Magic Kingdom as Louis, King's Quest as Acorn, Achaka, Globlin Man, Mordon, Injustice 2 as Darkseid, Hellboy and Dexter in CyberPunk 2077.
Summing all up, the actor to date holds a voice and acting credit for 47 Movies and TV shows.
Check Out: AJ and the Queen star Katerina Tannenbaum; Facts about the actress >>>
We hope you enjoyed the facts and details about the gifted broadway star Michael-Leon Wooley and learned he's more than just an actor. Stay tuned for more Entertainment articles on Glamour Fame.
-->