Michael Parkinson Opens Up On His Friendship With Billy Connolly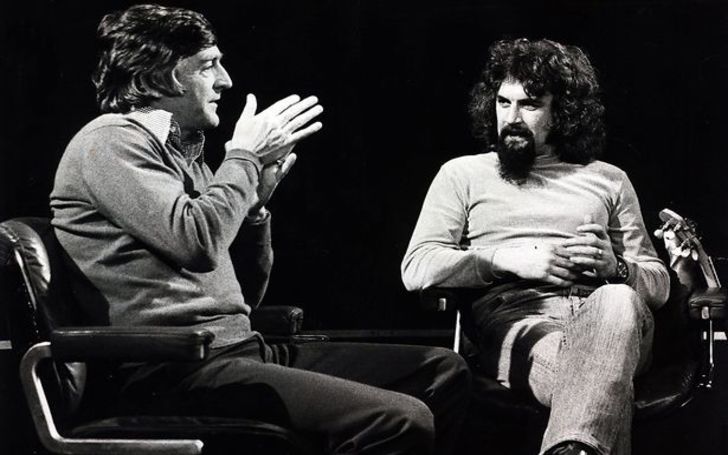 Billy Connolly says he forgives Micheal Parkinson for his previous comments about his health.
Nine months ago, Billy Connolly and Michael Parkinson had a rift following the incident where Parkinson offended Conolly's family by saying 'Connolly's wonderful brain has dulled'.
The 84-year-old English broadcaster declared that Connolly's Parkinson's Disease was so bad that he no longer recognized his friends.
Comedian Connolly was diagnosed with Parkinson's Disease in 2013 along with deafness and prostate cancer.
Billy Connolly and Sir Michael Parkinson
Source: Telegraph
Parkinson later wrote his friend a letter declaring that there is no way in this world he would hurt Billy, or deliberately demean him.
See Also: James Charles Cancels Nationwide 'Sisters' Tour Due To Poor Mental Health Over Recent Drama

Meanwhile, Billy appears to have moved past from the incident as he recently addressed that he forgives his 'old friend' for the comments he made about his health.
This week, the English broadcaster revealed that he got a lovely reply from Billy that read: "Let's go back to how we were, old friends."
Recommended: More Than Just A Cartoon - Bojack Horseman Has Brought Mental Health Into The Mainstream

These old pals were friends for decades but sadly at the GQ awards in 2016 when prompted to make the comment on the state of Connolly's degenerative health, Parkinson ended up offending Billy and his family.
Sir Michael Parkinson opens up on Billy Connolly's Parkinson's cancer: 'It's so sad'
Source: Daily Express
We guess that was not intentional but Billy's wife leaped to her husband's defense and called Parkinson name for his comments. She said "He doesn't know what he's talking about,' she said. 'Billy's doing great and still funny as hell".
Read Also: Avicii's Family Starting Mental Health Organization in His Name Focusing On Suicide Prevention

Billy had made numerous appearances on Parkinson's chat show between 1971 to 2004. Connolly's last televised interview with Parkinson was in 2010.
-->