Meet Michel Varisco Gleason; Former NFL star Steve Gleason's wife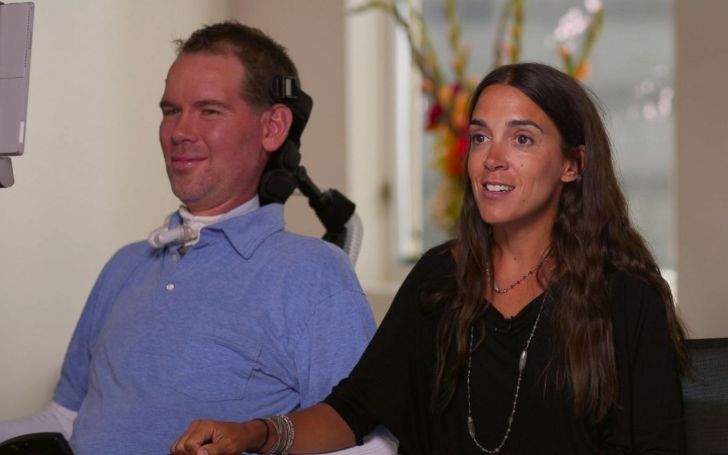 Here's all that you need to know about former NFL star Steve Gleason's wife Michel Varisco Gleason!
Born on March 19, 1977, Steve Gleason played as a safety with the New Orleans Saints in the National Football League (NFL). The inhabitant of Spokane, Washington, formerly played for Indianapolis Colts as a undrafted free agent in 2000 before moving on to the Saints throughout the 2007 season.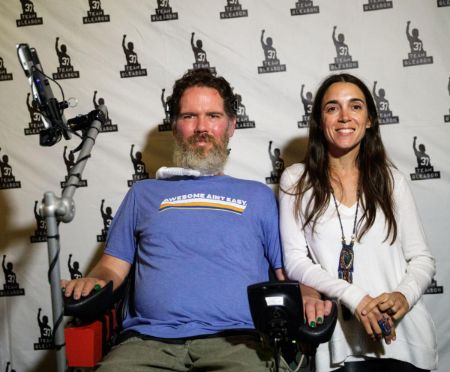 Steve Gleason and his wife, Michel Varisco Gleason.
Source: The Advocate
The NFL player retired after only eight seasons, all the while remaining a free agent in 2008. Two years later, however, the news of the ex-NFL player resurfaced when he revealed that he was battling Amyotrophic Lateral Sclerosis (ALS), a specific disease that causes the death of neurons controlling voluntary muscles. Steve recorded five years of his life surviving with the disease on camera that came out as a documentary titled 'Gleason' in 2016.
Watch: Gleason | Official Trailer [HD] | Open Road Films
The documentary that Gleason made out of his struggles also doubled as a video journal for his infant son, Rivers Gleason. Steve Gleason and his wife Michel Varisco Gleason found out about the pregnancy just six weeks after Steve's ALS diagnosis. Steve's wife Michel still stands by his side as the 42-year-old former NFL player is slowly bound to his wheelchair. So what do we now know of the hero behind New Orleans Saints legend Steve Gleason?
Who is Michel Varisco Gleason?
Michel Varisco Gleason is the wife of former NFL player Steve Gleason. Apart from being married to the famous legend Steve, Michel is also a very talented artist.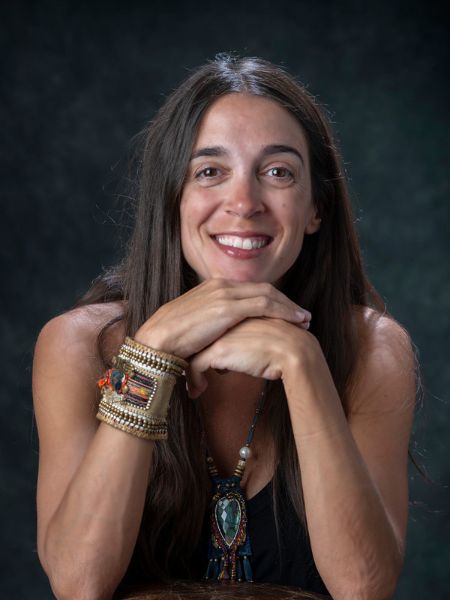 Steve Gleason's wife, Michel Varisco Gleason.
Source: 300 for 300
The couple wed two years after Steve's historical punt block, the very one that he's so famous for, in 2008. Michel was born Michel Ray Varisco, on the year 1977, the same year as her husband, making the pair of the same age.
Also See: Things are Heating Up! Olivia Culpo and Christian McCaffrey's Meet up in Mexico
Michel, although gaining much popularity from the documentary of her husband's life with ALS, maintains a veil over her personal life. The native of New Orleans, Louisiana, attended the University of Colorado Boulder in Boulder, Colorado.
Michel Varisco Gleason: The Artist
Michel Varisco Gleason describes herself as a person who likes to keep her brain occupied with distractions and busywork. Creative minds are rarely tidy, and that was precisely the case with Michel during her early years. Not only did she use to take note on symbols in high school, she also switched from being right-handed to the left-handed in college.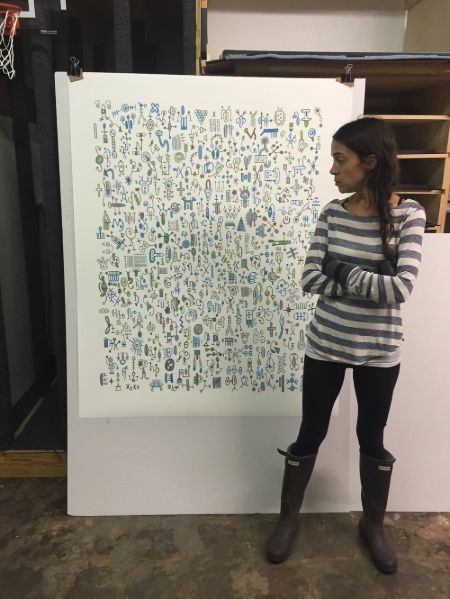 Michel Varisco Gleason is a doodle artist.
Source: Michel Ray Varisco
Right towards the end of the documentary, Varisco reveals,
I'm a crazy person as well. I don't want to be an angel and a Wonder Woman; I want to be just a regular old person.
As portrayed in the documentary 'Gleason,' Varisco escapes the darkness of her personal life through pencil drawings. She continued with her passion even after the completion of the movie.
Check Out: 'The Muff' Singer and Lead Guitarist Kim Shattuck Succumbed to ALS. How Was Her Music Career?
Steve's wife sells prints of her arts online from a website named after herself, michelraevarisco.com. However, the details of her early years are still private, as Michel refrains from revealing a lot about herself.
Strong Woman and a Mother of Two
Three years after Michel's marriage with Steve Gleason, the Saints legend was diagnosed with ALS in 2011. Six weeks later, the couple found out that they were pregnant. And so their first son Rivers Gleason, for whom the documentary was made in the first place, was born. Maybe it felt like a ray of hope for the two after Steve just entered a lifelong battle with ALS.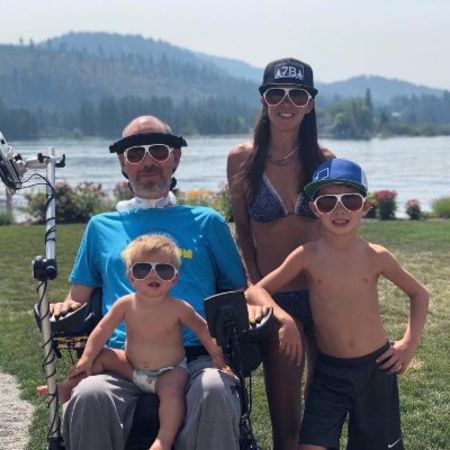 Michel Varisco Gleason and her family of four.
Source: Twitter
Six more years after Steve and Michel's first child, their daughter, Grey Varisco Gleason, was born on October 17, 2018. Michel not only took care of her husband and two kids but also managed to run the duo's foundation, 'Team Gleason'.
Recommended: Los Angeles Rams Coach Sean McVay Marries His Girlfriend, Veronika Khomyn
There stands a reason as to why Steve Gleason's wife, Michel Varisco Gleason, is called an angle. Even with such deteriorating conditions of her husband, Michel not only managed to take care of her kids but also grow the 'Team Gleason' foundation to its present glory.
For more articles on celebrity lifestyle, head on over to Glamour Fame.
-->