Midnight Cowboys actress Sylvia Miles Passes Away at the age of 94
Published Thu Jun 13 2019 By Andrew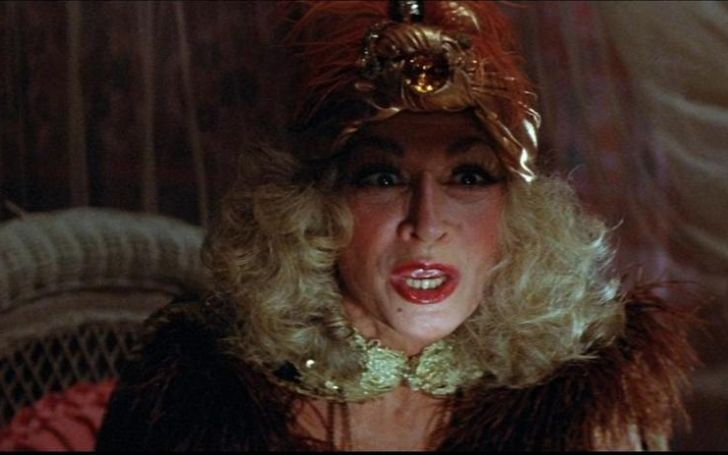 Actress and socialite Sylvia Miles has passed away aged 94.
Sylvia Miles who is widely acclaimed for playing alongside Jon Voight, Angelina Jolie' father, in Midnight Cowboy took her last breath on Wednesday afternoon in an ambulance en-route to the hospital.
Publicist Mauricio Padilha came through with the confirmation of the death to the New York Times while New York Post was made aware by pal Geraldine Smith. Geraldine elaborated on how the actress left the nursing home because she 'didn't want to die there'.
Sylvia Miles parts ways with the worldly existence.
SOURCE: Variety
She then celebrated her homecoming by hosting a dinner party for her friends. Steering towards her career, Sylvia earned two nominations for Oscars. The first one came for her role in the 1969 classic 'Midnight Cowboy', and another one came for her 1975 movie, 'Farewell My Love'.
Sad News! Hillary Clinton' Brother Tony Rodham Dies; What He Left Behind! >>>>>
Although the totality of the actresses' screen time for both of the movies was only 12 minutes, she left such a phenomenal mark on the audience that the need for appreciation was sheerly recognized by the Academy.
She gave utter justice to the role of Cass in the urban classic 'Midnight Cowboy', The role is based on Upper East Side Manhattanite who has a poodle under her arm and sleeps with Jon Voight's.
Actor and Producer Matt Damon Enjoys A Lavish Lifestyle with Wife and Kids; What Is The Figure of Matt Damon Net Worth? >>>
Complimenting her acting career, the prolific actress also ended up becoming a popular face on the party circuit of the late 1960s. She also became pals with Andy Warhol and ended up making numerous appearances in his Factory club and artist elite.
Miles also appeared in the 1972 hit movie Heat, portraying the role of a faded actress in a satirical take of Sunset Boulevard. She addressed her life as a socialite previously stating,
"I get invited because I'm fun. I have a good sense of humor. I look good. I'm not bad to have at a party."
As the world mourns the death of Sylvia Miles lets keep the prolific actress in our prayers and reminisce her contribution to the entertainment industry.
-->