Mike Tyson Punches a Fellow Passenger in the Airplane
Published Wed May 25 2022 By sujan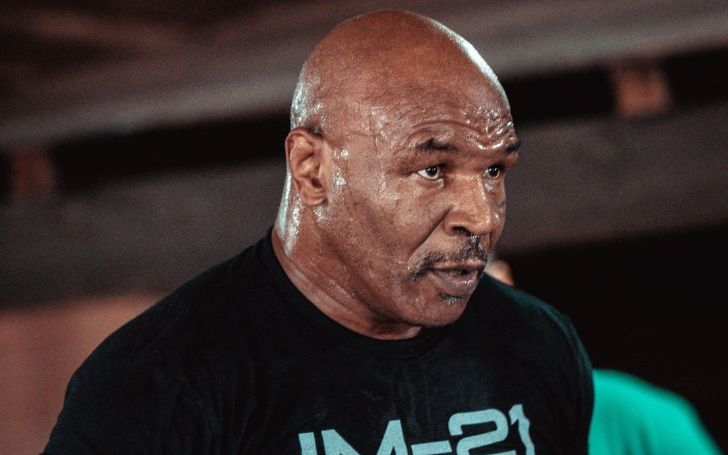 Know who Mike Tyson is? And the reason behind his punching action against a fellow passenger on the airplane is here.
Mike Tyson was a former undisputed heavyweight champion in the sport of boxing. He remains the youngest boxer to win all three titles at the age of twenty years and one month in 2012, according to the International Boxing Federation (IBF), the World Boxing Association (WBA), and the World Boxing Council. His feats were made all the more remarkable because he was the first individual in history to hold all three titles concurrently. He was born in Brooklyn, New York. He is the son of Percell Tyson.
Mike believes Jimmy Kirkpatrick is his biological father, although his birth certificate lists his father's name as Percell Tyson. This is because Mike believes Kirkpatrick was residing at his mother's house, Lorna Smith Tyson. Kirkpatrick left Mike's mother, brother, and sister shortly after the incident. Cus D'Amato had raised Mike since he was sixteen years old when his mother died, and he was left in the care of the man who would become his father figure. D'Amato mentored young Mike in his capacity as a boxing trainer because he saw the future champion's potential.
Recently, he punched his fellow passenger aggressively. Most people are still trying to figure out why he did that. Here in this article, we will briefly talk about his action against his fellow passenger on the airplane. Go through the writing.
Why did Mike Tyson hit Fellow Passenger?
According to a video that emerged on Thursday, former heavyweight boxing champion Mike Tyson has been seen on camera repeatedly striking a fellow passenger on an aircraft. During a stopover in San Francisco, JetBlue pilots got into an argument with Tyson's agent, Joann Mignano, who verified the incident.
The clip posted by TMZ shows Mike Tyson punching a man in the face.
Video: Mike Tyson hitting his fellow plane passenger
Source: Youtube
A passenger harassed Tyson and hurled a water bottle at him as he was sitting in his seat, which resulted in the boxer having to leave the plane. A video of the incident shows a guy in the seat behind Tyson towering over the boxer's seat as Tyson stays mute and calm. A separate perspective shows Tyson bending over his seat, beating the passenger in the back seat of the plane.
You May Also Want to Know: Madonna Lists her Los Angeles estate for $25.9 million!
There is audio of another passenger trying to stop Tyson from striking the guy and saying, "Hey Mike, hang on." There was some blood on the face of the passenger who had been assaulted. No water bottle could be found in the clip that was made public.
How Things Moved After the Incident?
"A physical brawl onboard an aircraft located at the Boarding Area of the Airport" was dispatched at around 10 p.m. Wednesday, according to a statement from the San Francisco Police Department. Two people were arrested, and one was taken to the hospital with non-life-threatening injuries.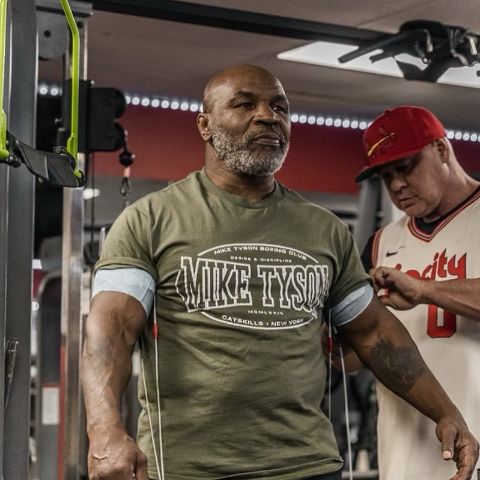 Image: No one was arrested for the incident happened in the plane
Source: Instagram @miketyson
According to the police, "that participant provided limited details of what happened and refused to negotiate further with the police investigation." No one was identified by the San Francisco police, but both were released "pending further investigation," they said. Sarah Burchfield, a fellow passenger, claimed to have seen Tyson's beaten-up victim at an airport bar just minutes before takeoff.
Don't miss: Johnny Depp's Net Worth Revealed Amid Legal War With Amber Heard: All Details Here!
Sarah described him as being obnoxious and argumentative. As soon as she boarded the plane, Burchfield thought, "Oh no, that drunk person is on our flight," she said. She realized Tyson was seated in first class just ahead of the drunk person as she boarded the plane. After realizing that that person on the plane was engaging Mike Tyson, I began to freak out. She added.
On May 10, 2022, it was announced that the San Mateo County District Attorney's Office stated that it wouldn't file any criminal charges against Tyson for his actions.
For more news and information related to your favorite celebrity, stay connected to Glamour Fame.
-->