Miranda Lambert Updated an Instagram Post Dedicated to Her Drivers for the Tour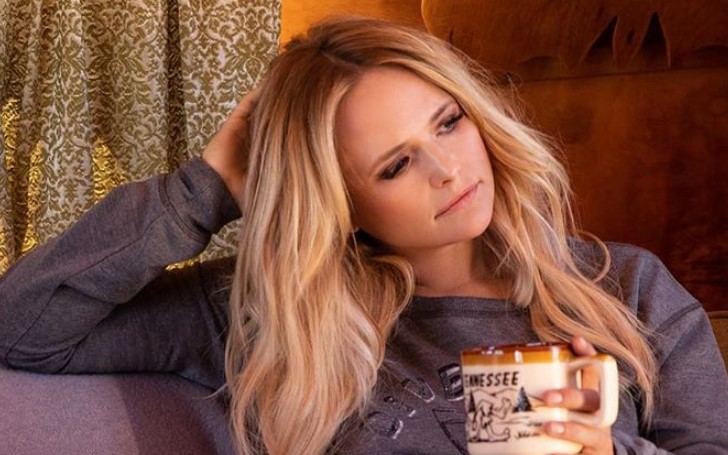 Miranda Lambert praised drivers after the end of the first round of Wildcard Tour.
Miranda Lambert and her team are on a more-than-a-long hiatus from their tour. 'The House That Built Me' singer and her teammate will get a much-deserved rest, including drivers who drove her around the nation in different shows location.
So to thank them, Amanda dedicated a post on her Instagram, where she was all praise for the drivers. The star praised drivers, and also expressed her deep sorrow over the Nashville tornadoes.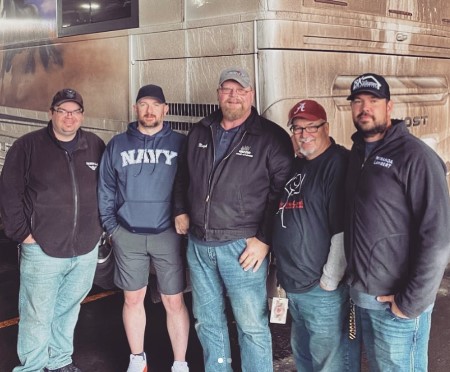 Miranda Lambert praised drivers for their efforts and hardwork.
Source: Miranda Lambert Instagram
Lambert uploaded pictures of her four drivers, where she wrote a rather long caption for it. On her post, she stated, "After being gone two weeks, We just landed in Nashville with a heavy heart full of prayers for our beautiful city."
Also See: Pete Davidson Tattoos - Learn their Meanings
'The Man' singer further added, "We traveled 8,255 miles this run. Eight shows in 12 days. I just want to say thank you to my band and crew for pushing the limits on this tour and doing it with a smile on your face. Our bus drivers and truck drivers drove all night and day with snow chains on the tires, and through another blizzard night before last to get us to our final show of the run (makeup show in Denver). And Denver, all of you made it all worth it!! Winter touring ain't for the weak."
Lastly, the singer added, "These are some of our bada*** drivers in front of Elvira. She's dirty but running well through it all! The Wildcard tour is special for all kinds of reasons and these guys one of them. The second picture is Delta Dawn in the Tennessee sun for anyone that needed a smile today. Anaheim, San Diego, Ontario, Salt Lake City , Fresno, San Jose, Sacramento, Denver. Thank you all for coming out to see us! All of you are the reason for the miles and the smiles."
Watch: Miranda Lambert: Wildcard Tour
Well, that was very thoughtful of her, and we love Lambert for her pure heart. Amanda, who is in a break from touring, will resume hitting the road on April 23, 2020, from Boise, Idaho.
You May Also Like: Find Out About Winona Ryder's Boyfriend Scott Mackinlay Hahn and Their Relationship
According to the reports, the singer's next show, Wildcard Tour, after Idaho, will be in Australia for two weeks.
For more information on your favorite celebrities' lifestyle, stay tuned to Glamour Fame, and don't forget to sign up for the newsletter.
-->