Find Out About Winona Ryder's Boyfriend Scott Mackinlay Hahn and Their Relationship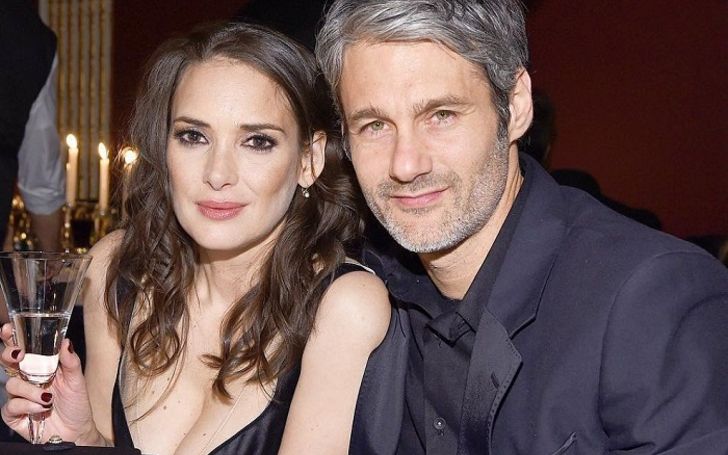 Winona Ryder, the name directly associates itself with hit movies like 'Reality Bites,' 'The Age of Innocence,' 'When Love is not Enough: The Lois Wilson Story,' and not to forget 'Stranger Things.'
If it helps, remember Keanu Reeves's wife from the movie 'Dracula' and the rumors that they're actually married. Yup, that's her. Though jokes aside, our versatile actress is actually in a long-distance relationship with beau, Scott Mackinlay Hahn. The couple that loves to keep things under the radar is enjoying the time of their lives with each other.
Here's something about Ryder's boyfriend, Scott Mackinlay Hahn.
A Little About Scott Mackinlay Hahn
The Jewish-American born beau of Ryder was born in October 1980. That's just about the information we've got about the not so public guy. Everything about Hahn's family, parents, lineage, and siblings are undisclosed and kept private.
Scott Mackinlay Hahn is a Jewish American fashion designer.
Source: Married Wiki
However, we do know about Scott's interest in the fashion field. The guy's love for the fashion empire led him to pursue education on New York School of Design, which is why now he stands among the list of top fashion designers in the country.
Scott is a Fashion Entrepreneur
Hahn is the founder and a proud owner of the eco-friendly clothing line called 'LoomState.' The fashion designer dedicated his apparel to be an environment free by using organic cotton.
Scott owns two fashion line, 'LoomState' and 'Rogan & Egan.'
Source: Calla In Motion
The company, 'LoomState,' partnered with a famous Mexican food chain named 'Chipotle' to make environmentally friendly uniforms. The reason being to highlight the relationship between clothing and food, as both the materials, come from the earth.
Interesting: Netflix Revealed Some Mind-Blowing Stranger Things Facts!
Not only that, but Scott is also the founder of a clothing line, 'Rogan and Egan' by partnering with rock star Paul David Hewson aka Bono from the band U2 and his wife, Ali Henson.
Low-Key Couple Goals, Winona and Scott
Don't expect to get any juicy details of the couple, Winona and Scott's love life is just as hidden as Scott's private life. They are probably the most privately public personality out there.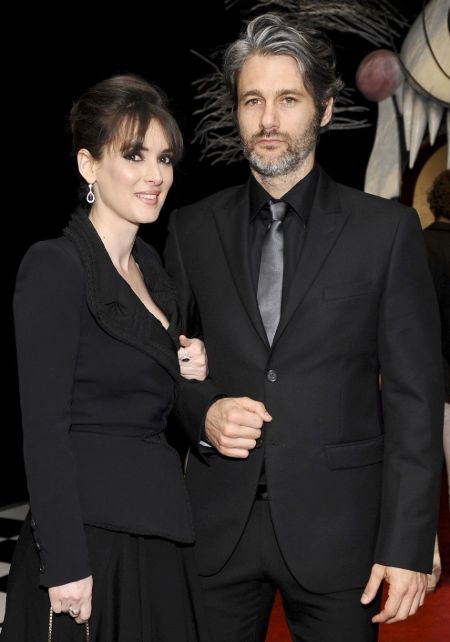 The decade long couple are pretty tight lipped about each other.
Source: Pinterest
The pair are together since 2011, that's close to a decade. However, neither of the couples indulges in social media, which means no Instagram, no Facebook, nothing.
Don't Expect Any Wedding Bells
Fans of the Stranger Things actress can let go of the expectations of getting to see the pair tie a knot. Even though the secretive couple's been dating for quite a long time, they are in no rush to make things official.
In an interview, Ryder said, "I'm a serial monogamist, But marriage? I don't know. I'd rather never have been married than been divorced a few times. Not that there's anything wrong with divorce, but I don't think I could do it if that were a possibility."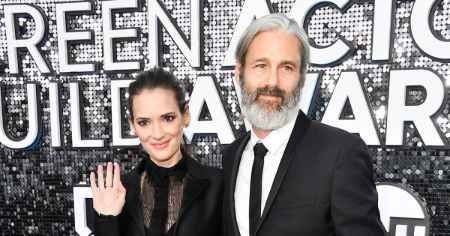 Winona and Scott are in no rush for a marriage any time soon.
Source: People
Not missing out, The actress also lovingly mentioned, "When your parents are madly in love for 45 years, your standards are really high. But I've been happily with someone for quite a while now."
You Might Like: Who is actress Perry Mattfeld dating? Facts about the In The Dark star
Well, it looks like both the peeps are blissful with things as they are. It's being happy and content that counts the most rather than being tied down to a relation.
If you want more news on these topics, check into Glamour Fame.
-->