Misha Collins Talks Supernatural's Ending; Hints At Least One Main Character Will Die For Good!
Published Sat Jun 22 2019 By David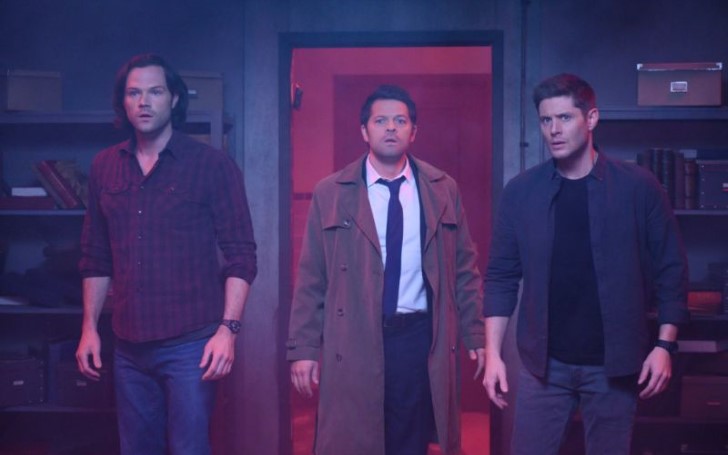 Misha Collins on Supernatural's ending: 'We Will Mourn the Death of Our Characters'.
Who will make it through the end of 'Supernatural'? It sounds like at least one prime character will not if Misha Collins knows anything before the series' 15th and ultimate season.
We've grown real enthusiasm to our characters and almost all the fans of Supernatural think they will inevitably mourn the deaths of some of their favorite characters as if they were mourning the death of a friend or so told the actor, Misha Collins who's portrayed Castiel in the drama since 2008.
Misha Collins says fans will mourn the death of their favorite characters in the series finale.
Collins said he'd literally watched Jared [Padalecki] and Jensen [Ackles] tear up thinking about the end of the show and it's not that they're tearing up because they're jobless; it's because they have developed such an attachment to these two characters and the relationship between these two bothers which is 'strange and maybe a little bit schizophrenic.'
Also Read: Supernatural: 10 Times Sam Winchester Broke Our Hearts
When asked about bidding farewell to his character, Sam Winchester, the actor became extremely emotional, letting Us magazine know, "I feel like I'll never really say goodbye to him."
Needing to get Christian mythology to the series, the writers made the angel Castiel. With Kripke wanting to keep the introduction of a holy messenger a secret, the character was rather described as a demon during auditions. Misha Collins was given the role. Making his introduction in the fourth-season premiere, Castiel resurrects Dean from Hell after his demise in the third season and becomes an ally of the Winchesters.
Jared Padalecki And Misha Collins Reveal Their Favorite Supernatural Episodes Of All Time>>
The character was initially planned for just a six-episode story arc, but the role was later extended. Collins was elevated to a series regular for the fifth and sixth season, something Collins believes to be mainly because of fan support. Collins was minimized to recurring status for the seventh and eighth seasons, however, came back to series regular status for seasons nine and ten.
Justin Bieber Wants To Fight Tom Cruise; Supernatural's Jared Padalecki Has Perfect Response>>
Supernatural's final season premieres on The CW Thursday, October 10, at 8 p.m. ET.
-->