Model Ashley Graham Shows off her Lavish $1,361 Nighttime Skin Care Routine
Published Thu Aug 15 2019 By Sea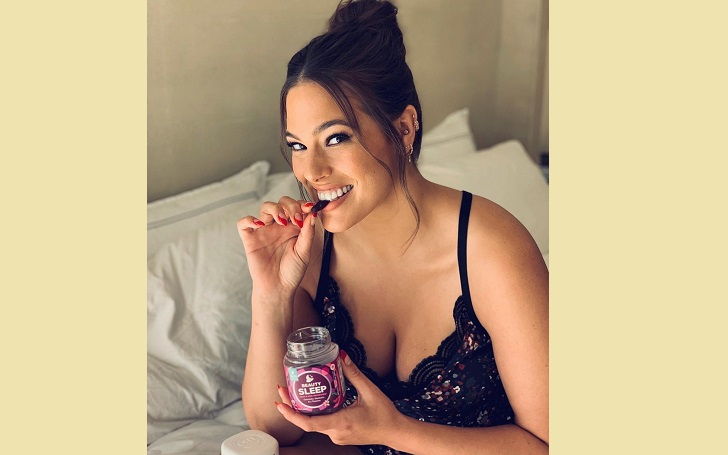 Ashley Graham takes 'make-up' quite seriously. Even the procedure of taking it off at night!
Celebrities are known for going to extreme lengths to put on make-up so to look attractive and stunning and so does Ashley Graham. But the IMG Models representative takes removing the make-up before bed quite seriously. That explains the price!
On the latest episode of 'Go To Bed With Me' video series of Harper's BAZAAR on Tuesday, the mother-to-be walked the viewers through her eight to ten steps of taking her make-up off before going to bed. When all the 14 products she uses are accounted for, the cost reaches $1,361.
Source: Harper's BAZAAR, YouTube
The American beauty, who often flaunts her curves, doesn't like taking her make-up off but believes the end of the day skincare routine can be a game-changer. The shooting was done at the Mercer Hotel in NYC.
The Olly ambassador started off with her wind-down ritual by peeling back her hair since she hates washing it, and she doesn't like putting her hair up. The first step is taking the make-up off with the not-so-secret Bioderma Sensibio H2O ($14.90) which she found in Paris while working with some make-up artists. There were scolds as well.
I don't care how intoxicated you are on what, you better wash your face at night. At least get the makeup off! It's very important. If you forget the moisturizer, so what? Get the make-up off!
The face of Revlon then washed her face with SkinMedica Facial Cleanser ($38.00), which she claims is a "really clean cleanser", followed by La Suite Skin Tone Enhancement Therapy Pads to fight against hyperpigmentation. She doesn't want to wipe her freckles away though. Her "amazing" dermatologist, Dr. Shereene Idriss, gave her the therapy wipes.
While she waits for the cleanser to dry, the runway regular brushes her teeth with IntelliWHiTE Cocobrite Coconut Oil Toothpaste ($19.95). After that, she goes straight to her serum, beginning with DefenAge 8-in-1 BioSerum ($165), then Retrouvé Revitalizing Eye Concentrate ($415) and Intensive Replenishing Facial Moisturizer ($445), both of which were the ideas from Tracee Ellis Ross' Instagram stories.
The 31-year-old swipes her lips with Aquaphor Healing Skin Ointment ($6.79) and then moisturizes her body with Kiehl's Creme de Corps ($30.00). She confessed she doesn't wear a bra while moisturizing.
Justin Ervin' wife then revealed how surprised she was to find out that she should have been using the vitamin C serum. She started using SkinCeuticals C E Ferulic serum ($166) and applies it every morning.
At the suggestion of Jasmine Imami, who perm's Graham's eyelashes, the model applies coconut oil on her lashes at night to keep them hydrated. She exclaimed that she had no idea one should be even doing that.
Finally, the model known for steamy pictures on Instagram applies Mario Badescu Drying Lotion ($17) to any little blemishes so that she looks picture perfect when waking up the next day.
Watch: Ashley Graham's Nighttime Skincare Routine
All the products take up just over $1361 of your money, excluding the free therapy wipes she got from her dermatologist. You might want to think about the budget before following the footsteps of Graham!
-->