Modern Family Actress Sarah Hyland Opened Up About The Death of Her Cousin, Trevor Canaday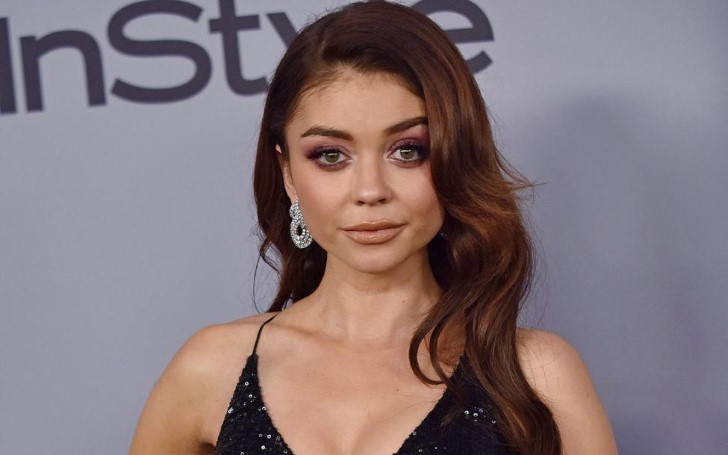 Modern Family actress, Sarah Hyland is facing some difficult time after the death of her cousin, Trevor Canaday.
The talented actress Sarah Hyland opened up about her 14-year-old cousin, Trevor Canaday's death and even hit back to those who had ''negative thoughts'' over it. As per Hyland, her cousin was killed in Omaha, Nebraska in the late Saturday Night.
She tweeted on 4th December 2018 regarding the negative thoughts of the people,
Sarah even revealed that her cousin was killed by a drunk driver and her uncle who was in the car during the incident, ''is still in the hospital in need of more surgeries.''
You might also like: Amanda Bynes Opens up About Her Past Drug Abuse
Similarly, for the surgeries and medical costs, the actress has provided a link, GoFundMe to the audiences in order to raise some fund.
According to her tweet, her cousin, Trevor, and his dad were ''driving to a show choir event and were involved in a serious car accident due to a drunk driver.''
Sarah also opened up that, in the first place, the man was driving the other car and he had two pairs of DUI's and even tried to run from the crime scene after hitting her uncle's car with her cousin inside. Trevor and his dad were wearing a seat belt inside the car which was ejected from the man's vehicle.
Also Read: Actress Olivia Munn Teased a Pilot on Social Media For Being Too Afraid to Ask For a Selfie
Besides, the actress thanked the Modern Family casts including Ariel Winter and Nolan Gould for sharing the links on their social media in order to raise fund.
-->