Morgan Fairchild Husband: All Details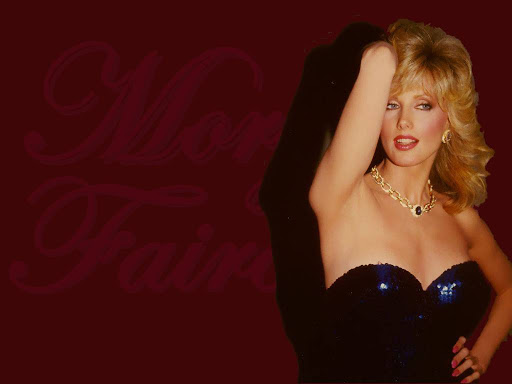 Who Is Morgan Fairchild's Husband: The Couple's Complete Story Here And More!
The American actress Morgan Fairchild is a familiar name for people of all age groups. The actress is widely recognized for her versatile roles in the early 1980s and is still active as ever.
Still having trouble recalling where you have seen her in, well, she played Nora Bing in the great sitcom "Friends," where the actress was Mathew Perry's (chandler bing) sexy and scandalous mother.
Check Out: Andi Sullivan's Married Life: Who Is Her Husband?
Born Patsy Ann McClenny on February 3, 1950, in Dallas, Texas, Patsy hails from outside of the film industry; born to Martha Jane and Edward McClenny, she grew up with a younger sister, who is also an actress named Cathryn Hartt. Keep on reading to walk through Patsy's journey in becoming Morgan.
Morgan Fairchild's Married Life!
Morgan gained popularity in the early 1980s for her various roles in television series, the actress mostly portrayed glamourous and vixen-like roles.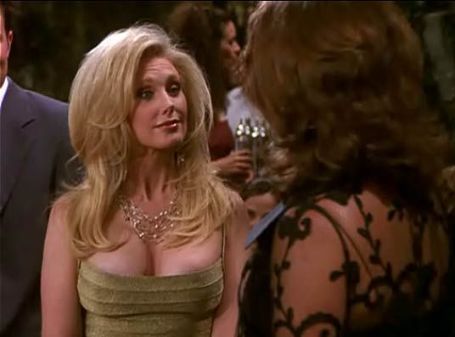 Morgan Fairchild played the remarkable Nora Bing character in "Friends."
Photo Source: Pinterest
The actress endeavored into her career and marriage very early in life. She had started her acting career by performing in local theatres; at 17, she landed an uncredited role as a body double for the film "Bonnie and Clyde," and the same year, she got married to Jack Calmes, a musician.
But her untimely marriage with the musician proved to be a wrong and bitter experience for the actress. The duo was married for 6 years and before their official divorce in 1973.
Morgan Fairchild's Husband!
Jack Calmes passed away at the age of 71 in 2015. He was known as an American inventor who had discovered revolutionary companies like Showco and Syncrolite. Jack was also an executive and musician, a notable figure in his time; Jack was just as notorious for his personal life.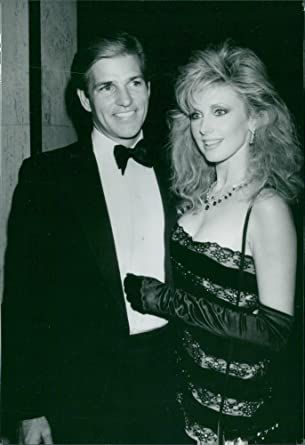 Morgan Fairchild married the inventor and musician James Calmes at the age of 17.
Photo Source: Whose Dated Who
After his short-lived marriage with Morgan Fairchild, he got married twice to Lynn Lenau and Susie Calmes. Jack reportedly had the best relationship with his third wife, Susie, with whom he was married for 25 years and shared a daughter together named Audrey Calmes.
You May Like; Regé-Jean Page Snubs On Opportunity To Return To Bridgerton Season 2
Unlike James, who was able to continue with life normally, the same was not the case with Morgan, who didn't marry anyone after her divorce with James at the age of 23.
Morgan Fairchild's Love-Life!
After her failed marriage at a tender age, the actress adopted the pseudonym Morgan Fairchild and had a dramatic career revelation. Morgan didn't refrain from dating though, in fact, the actress dated quite a number but didn't settle for anyone though.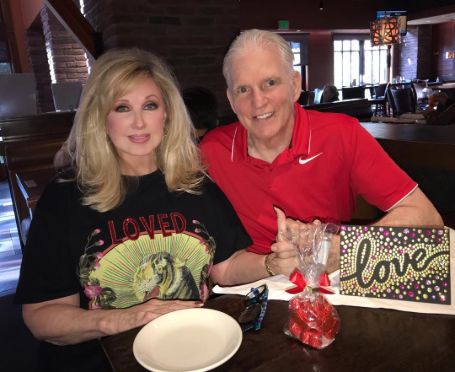 Morgan Fairchild has been dating her businessman beau Mark Seiler for over 33 years now.
Photo Source: Closer Weakly
Morgan dated figures like Barry Newman, Jerry Lacy, Gary Puckett, and more. The 73 years old beauty has been dating her businessman beau Mark Seiler for the longest time now. The couple has been together for 33 years and has basically grown old together.
The couple, in their interview with Closer last year, hinted at no plans on getting married. The duo seemed happy with their relationship and think marriage is an unnecessary step, especially at their age. Mark quotes we've been together for a long time, so we may just leave it the way it is right now. We're both getting older. "
For more information and news on your favorite stars, stay connected to Glamourfame.
-->