The Most Popular Google Searched Fashion Query of 2018 in The U.K
Published Wed Dec 26 2018 By Jessica
Google reveals UK's most searched fashion query of 2018 and it is none other than the legendary late fashion empire Gianni Versace.
When it comes to the fashion world, no one is unknown to the word Versace. And Gianni Versace
comes under those people list who may no longer live with us, but because of his impact and contribution to the fashion industry he somehow still does. That's right everyone, even Google has proved it now.
Gianni Versace tops as the most googled fashion icon of 2018 in the UK. Read further below to discover who else people searched the most in Google below.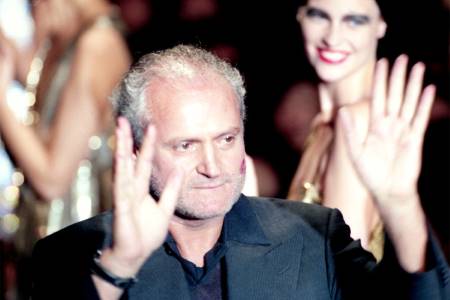 Gianni Versace at his last show in 1997.
SOURCE: Pinterest
The founder of one of the most branded fashion companies; Versace dominated as the most searched fashion query in the UK. Alongside, Gianni, his sister Donatella Versace
who founded Versace along with him in 1978 as the Vice President of the company, also falls among the top searched people.
Also read: Fitness Model Juju Salimeni Flashes her Naked Body in Her Super-Skimpy Carnival Costume
Antonio D'Amico, the partner of Gianni at Versace falls in ninth position.
Gianni and Donatella Versace on one their shows in March 1996.
SOURCE: Harpers Bazaar
Gianne was assassinated in 1997 at his Miami Beach mansion by his killer Andrew Cunanan. What led people to be interested in Gianni can be the release of The Assassination of Gianni Versace: An American Crime Story.
You may also like: Ways to Make Own Self Unique in The Group of People
The series is based on the designer criminal investigation that caused his death. It starred Edgar Ramirez as Versace, Penelope Cruz as his sister Donatella and Ricky Martin, Darren Criss includes nine episodes.
Furthermore, the series was even nominated for nine awards at the 2018 Emmys winning three awards respectively.
Also see: Best Hollywood Fashion Designers Ever Born in The Industry
Check out the other UK's searched fashion queries of 2018.
Gianni Versace
Agyness Deyn
Donatella Versace
H&M Moschino
Mario Testino
Alexander McQueen trainers
Alexi Lubomirski
Georgina Chapman
Antonio D'Amico
Kaia Gerber
-->