Mum Who Took Selfie In Front Of Notre Dame Had No Idea It Was On Fire
Published Sun Apr 21 2019 By Chester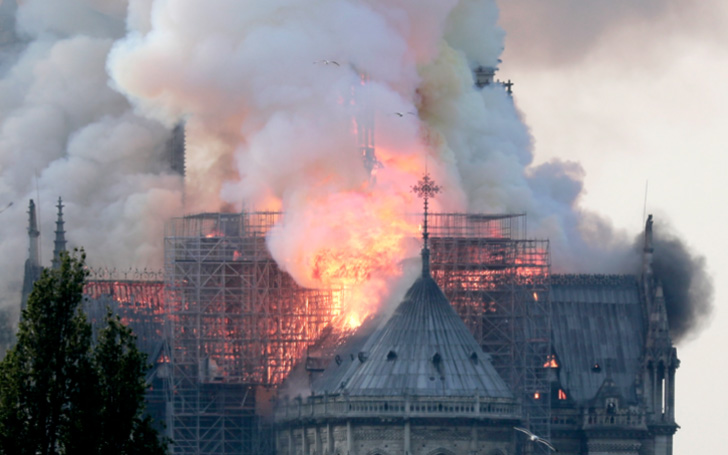 A mum who took a selfie snap with her son had no idea about the hazardous fire in front of Notre-Dame Cathedral.
Suzanne Howard, a 47-years-old lady was unaware of the alarming fire until her boyfriend messaged her pointing out the smoke coming out of the 850-years-old church at Paris, France.
The incident happened on Monday (April 15) around 6:40 pm where Suzanne was visiting the iconic cathedral to celebrate her son Billy's 11th birthday.
You may like: Usher and Rich the Kid Allegedly Attacked in West Hollywood Studio with Multiple Gunshots Fired
Here the video of Notre Dane's iconic 'cathedral spire' collapses after a dangerous fire on Monday.
Luckily, Suzanne and her family were unharmed from the incident. Howard and her son initially visited the Louvre and the Eiffel Tower and later decided to capture her son special day at the iconic cathedral.
Check out: Psychologist Says Watching Friends Can Help People With Anxiety
After roaming around the iconic place, the mom and son decided to take a snap to capture the wonderful moment but they were unconcerned about the building behind them which was clouding with black smoke from the roof of the building.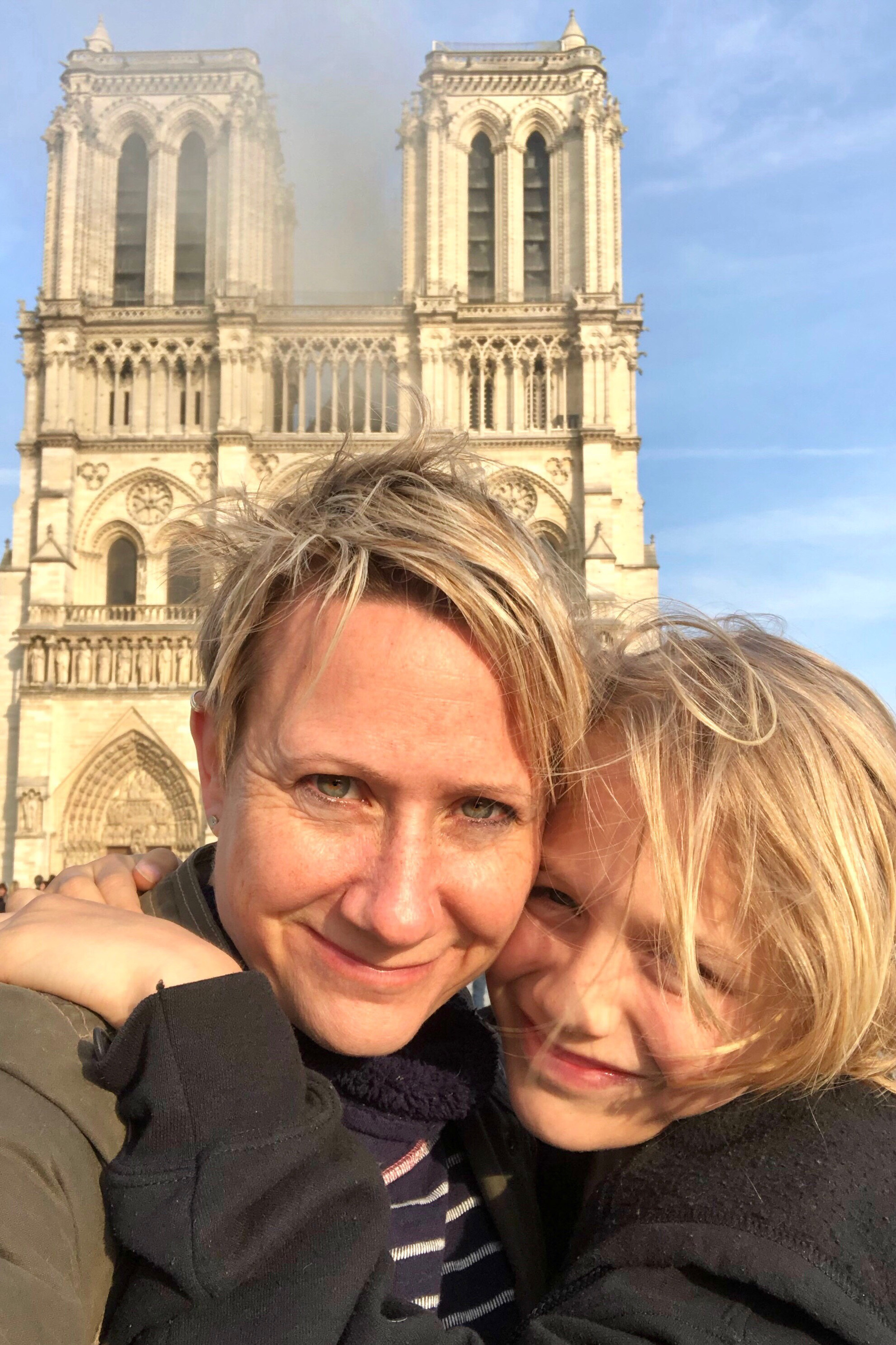 Suzanne Howard (Left) and her son Billy was unconcerned about the smoke back on their background.

SOURCE: ladbible
After the incident, Howard shared the incident expressing,
"We had taken a couple of selfies and I had sent them to my partner Phil, who messaged me back saying, 'It looks like it's on fire."
"Until then I hadn't really noticed the smoke, we just thought it was dust in the air from the renovation work that was going on. We had no idea that it was actually on fire.'' Suzanne added.
"It's quite surreal looking back at the photographs and thinking about everything that would go on to happen - we were just clueless." They were totally clueless about the incident and luckily nothing bad happened.
Also, find: Is Donald Trump A Time Traveller? A Person Claims To Have Found All The Proof!
Howard shares: "When we got to Notre-Dame, Billy said to me, 'The doors are open, can we go in!?' I told him, 'Yes we can,' but just before we took a couple of selfies and other pictures in the area.
"We were just starting to walk towards the building and that's when the police came out and started shouting, 'Go!' and telling everyone to leave and get back."
Firefighters immediately came for the rescue which fortunately managed to save and preserve the main structure.

SOURCE: ladbible
Fortunately, they were unharmed by the perilous incident, if they had just arrived a few minutes later things could have ended in a very traumatic situation.
Recommended: Jenny Mollen Reveals She Dropped Her 5-Year-Old Son On His Head Resulting In Skull Fracture
According to ladbible, The tragic fire damaged the iconic building with a heritage loss of more than around €1 billion. However, around $1.1 billion has been raised to recover the inheritance.
-->