Jenny Mollen Reveals She Dropped Her 5-Year-Old Son On His Head Resulting In Skull Fracture
Published Sat Apr 20 2019 By Chester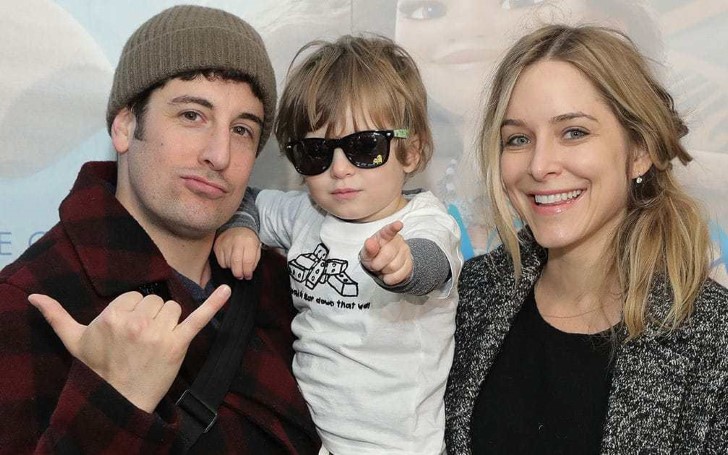 After spending a week in ICU, luckily he's back home.
Jenny Mollen recently confessed that she accidentally dropped her 5-years-old son Sid leaving him injured with fractures in skull.
The 'Crazy, Stupid, Love' star shared her accidental and hazardous incident among her thousands of followers on Thursday, April 18.
39-years-old Jenny confessed her guilt writing,
'On Saturday evening, I dropped my son on his head causing him to fracture his skull and landing him in the ICU.' Soon after the incident Sid Biggs, Mollen son was taken to near downtown hospital Lenox where the actress states that she is 'Forever grateful to'.
Check out: MAFS Star Heidi Latcham Hints Arrival Of Potential Bombshell Regarding Her Split With Mike
The New York Times author credits and thanks to all the medical teams for their inestimable favors and hospitality writing,
"I am forever grateful to Lenox hill downtown and @nyphospital for their immediate response and aid. Thank you to all of the nurses, neurologists, pediatricians, residents, cafeteria staff and brave women that keep the visitor's bathrooms clean. Not sure how this post turned into an Oscars acceptance speech."
You may like: Megan Hilty Makes A Return To QPAC
The Amateur Night star later thanked God for blessing her during the traumatic week where she shared about Sid's recovery stating, he is also eating a lot of chocolate dipped ice cream cones and plans to try cherry dipped soon.
Actress Jenny Ann Mollen with her husband Jason Biggs and son Sid Biggs.

SOURCE: Cosmopolitan
Thankfully Jenny's kid recovered and tackled such a dangerous incident. She shares two children, Sid Biggs, and Lazlo Biggs.
Recommended: Lil Dicky's Earth Featuring Leonardo Dicaprio, Ariana Grande, Justin Bieber, And Many More Will Make Your Day
Currently, Sid is home after spending a week in ICU. We wish nothing but the best for the kid and pray for his prosperous health.
-->