Mumford & Sons Predict They Will Still Be Making Music And Touring In Their 70s
Published Tue Jun 11 2019 By Jessica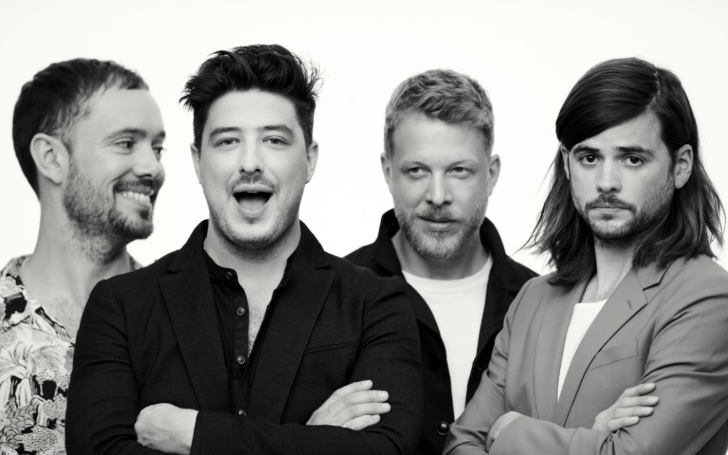 Mumford & Sons predict they'd still be making music and rocking in their 70s.
If Mumford & Sons believe they will be still making music and doing concerts at their 70's then don't be surprised to see our old arse in a wheelchair at one of their concerts.
Thanks to legendary singer and songwriter Sir Elton John for his inspiration to the British band that consists of group members; Marcus Mumford, 32, Winston Marshall, 31, Ben Lovett, 32, and Ted Dwane, 34.
With four successful albums and worldwide tours over the last decade since their breakthrough in 2007, the band firmly supposes to never retire from doing what they do.
Related: Ed Sheeran Was The Most-Played Artist In The UK Last Year
When Mumford & Sons recently jetted off to see the 'Tiny Dancer' hitmaker perform live for his 'Farewell Yellow Brick Road' tour in Vienna, the band witnessed a little glimpse of their future.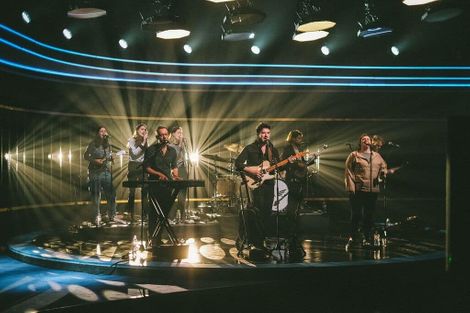 Mumford & Sons performing at The Jonathan Ross Show.

SOURCE: Mumford & Sons IG
Speaking to The Sun backstage before kicking off their show at the Manchester Arena, band member Ben said:
"Elton doesn't need to do it at all — he does it because that's what he's here to do on this earth. There's a sense of duty to it and that's what is really beautiful. I could totally see us doing it in 40 years because it's going to be just as ­interesting. And I say that because we've been doing it for over ten years now and it's got more interesting."
Lovett further continued:
"No one is telling us to do this. We love it. Everyone works hard, everyone's away from their family. I probably see as much of my kids as lots of friends who do nine-to-five jobs, because we're then off for a week between sections of the tour so we are just at home."
With being busy on the road for their 'Delta' tour in America and Europe, and their time schedule for Mumford & Sons looking extremely tight, it's pretty understandable.
Apart from the rest of the group members, the band's frontman, Mumford is married to wife Carey Mulligan who appeared in 'The Great Gatsby' alongside Leonardo DiCaprio.
The couple shares two children together, a daughter named Evelyn Mumford and the other whose name is yet to be revealed.
Fellow member Ben then added to thank their fans who support them by attending their gigs, something he didn't imagine he would be doing years ago.
Don't Miss: Mark Ronson Says He "Stalked" Miley Cyrus "For Four Years" Until She Agreed To Work With Him
The band is already working on their fifth studio album since releasing their last album; Delta in November last year.
-->