Music Mogul Andre Passes Away at Age 59, Find Out About Andre Harrell's Family
Published Mon May 11 2020 By Eric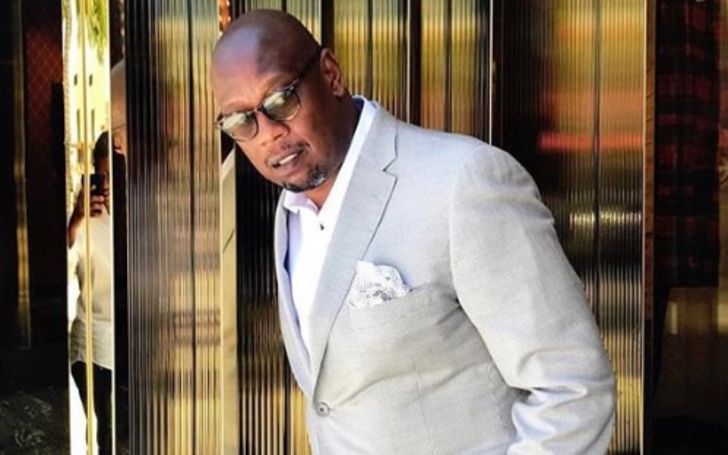 Who is Andre Harrell? That will be a stupid question to ask for us. He was a famous music mogul who recently passed away at the age of 59 in West Hollywood. Harrell was a record executive, producer, songwriter, and rapper who placed his foot in both the music and movie industry.
If you guys keep yourself updated with our content, then you might already know a lot about Harrell's death and details related to his only son. We did provide you some valuable information on those topics in the previous articles. However, there raised anxiety on readers; what about the rest of the Harrell's family members?
So, on this page, we brought you brief info agnate with the late Hip-Hop star Andre Harrell family members and will shed some light on his family background.
The Music Mogul Andre Early Life with His Parents
Before we begin to talk about the Late Andre Harrell family, most of the details associated with his family members are quite far from the media touch, due to the reason there isn't much information on this topic.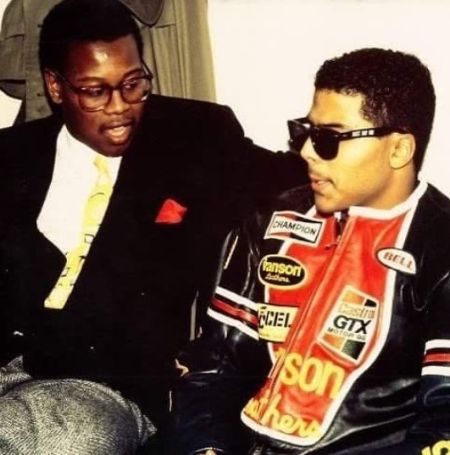 The late Hip-Hop star Harrell back in 1988.
Photo Source: Instagram account of Andre Harrell
However, we found out that late music artist Harrell's father, Bernie, and his mother, Hattie Harrell, used to work as a produce market employee and nurse aide, respectively.
Click To Know: Ariana Grande, Taylor Swift and Ella Mai Among the Big Winners at the 2019 iHeartRadio Music Awards
The couple welcomed Andre on September 26, 1960, in the Bronx, New York City, and raised him in the same city. There they sent him in Charles Evans Hughes High School from where he graduated in 1978.
During Harrell's teenage days, he formed s rap/hip-hop duo with his school friend Alonzo Brown named Dr. Jeckyll & Mr. Hyde. Their pair attained massive success with significant hit songs like Am/Pm and Genius Rap.
Creator plus Innovator, Andre Harrell
Despite achieving early success in the music industry, Harrell halted his musical life, as he has other professional intentions.
Also See: Brian Howe Net Worth - The Hard Rock Singer Passes Away at Age 66 - Find Out How Rich He Was
Andre's parents sent him to Baruch College for further studies, but sometimes later, he got transferred to Lehman College, where Harrell majored with a degree in Communications and business management. Later on, he dropped out of college and began to work in a local radio station.
Late Uptown Records Founder Andre Harrell Welcomed His Son with His Ex-Wife
After hustling for some years in Def Jam Records, the late Andre Harrell founded his own label, Uptown Records. Subsequently, he went on becoming a legend in the Hip-Hop industry by discovering some great artists and assisting them in shining within the music lovers.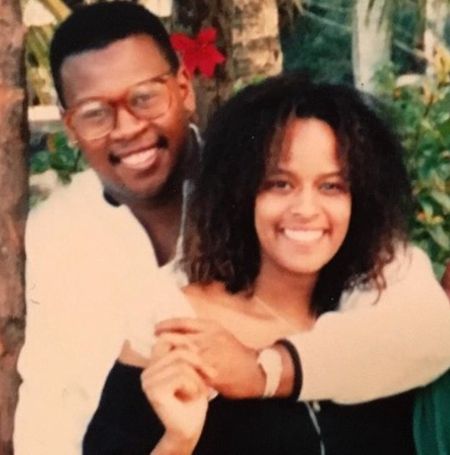 Andre with his former lover Wendy Credle.
Photo Source: Instagram account of Gianni Harrell
Harrell was the man who introduced Sean "P. Diddy" Combs, who became a music mogul with massive success in his pocket. As the late Andre rose to prominence, he was chosen to run the popular label Motown Records, and he served as CEO in that company.
Click To Read: Who is Sasheer Zamata Boyfriend? Let's Find Out If the Former SNL Star Dating Someone
Nevertheless, professional success wasn't the only thing Harrell acquired in the music biz. He met his ex-wife Wendy Credle during his working days. She was a music attorney back in those days. Though the reason behind their separation isn't disclosed in any media, they gave birth to their only son, Gianni Credle-Harrell, in 1994.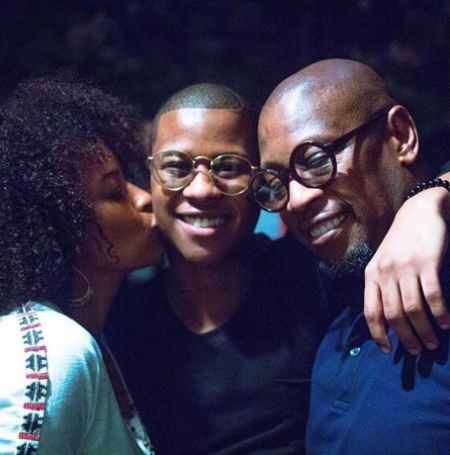 The ex-couple Credle and Harrell share a son together.
Photo Source: Instagram account of Gianni Harrell
The former lover's son, Gianni, became the bridge for their relationship due to which, even after the end of their love life, ex-lovers frequently made contact with each other.
Recommended: Chris Hemsworth Reveals He's Not Really Cool in His Kids' Eyes
However, the world is still unknown to many facts related to Credle, but she is active on social media and often makes her appearance in several photos of the Gianni Instagram post too. She also declared to the media that Andre was suffering from heart problems, which might be the cause of his death, as per Variety.
However, Andre was a great man, both professionally and personally, whose life was full of success stories. He was very close to his family and friends due to which Harrell's death sure created a huge vacuuming in all of their life.
We hope you enjoyed the article, for more celebrity-related content, visit Glamour Fame.
-->