Ariana Grande, Taylor Swift and Ella Mai Among the Big Winners at the 2019 iHeartRadio Music Awards
Published Sat Mar 16 2019 By Tess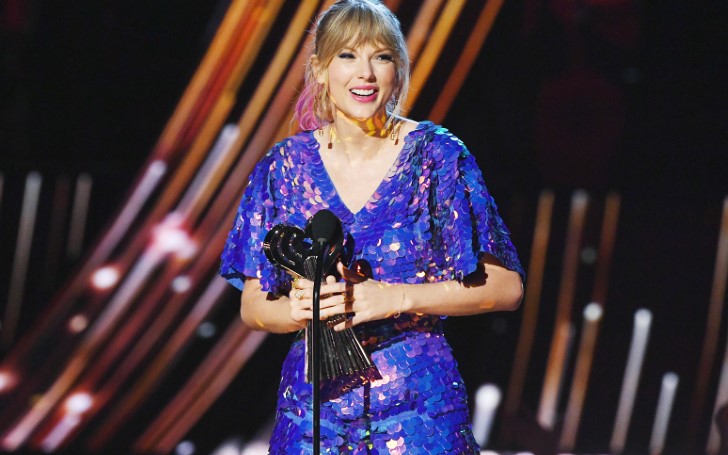 Ariana Grande, Taylor Swift, and Ella Mai were the big winners at this year's iHeartRadio Music Awards in Los Angeles.
Taylor Swift, Ariana Grande, and Ella Mai were among the biggest winners at the sixth iHeartRadio Music Awards held in Los Angeles on Thursday.
Grande received two major prizes - Artist of the Year and Pop Album of the Year at the annual award show at the Microsoft Theater in Los Angeles.
In a video tribute before a prerecorded performance of her new single "Needy", the singer said:
"Thank you, it feels amazing. I am so honored."
Likewise, Taylor Swift also took home one of the special awards - the iHeartRadio Tour of the Year award presented by Maren Morris for her Reputation stadium tour, which broke U.S. records, selling more than 2 million tickets.
On receiving the award Swift said:
"I've learned a lot -- life is really unpredictable. People can make forecasts and predictions, but they may not come true if there's an unforeseeable factor involved. And in this case, that factor was my fans. I honestly owe everything in my life to you."
In addition, Swift also won the fan-voted award for Best Music Video for her song "Delicate" and teased new projects, saying "when there is new music, you will be the first to know."
See more: The Tour Life Seems To Be Wearing on Noah and He Misses His Dog in the Video for "Mess"
Similarly, Ella Mai also stole the awards ceremony by sweeping off all the awards in the R&B category. Mai scored three awards - Best New R&B Artist, R&B Artist of the Year and Best R&B Song of the Year for her latest hit "Boo'd Up".
Ella Mai swept all the awards from R&B category in iHeartRadio Music Awards
SOURCE: UPI
Meanwhile, Zedd, Maren Morris, and Grey took home the night's top honor Winning Song of the Year for their collaborative track "The Middle".
The night's performance highlights included Ariana Grande's pre-taped performance of Needy, while Marshmello, Lauv, lovelytheband, and Ella Mai performed a medley of their hit singles.
While Innovator Award recipient Alicia Keys won fans when she introduced her eight-year-old son, Egypt, and brought him onstage as she sang new track Raise a Man.
Don't miss: CW Reportedly Working on an Arrow Spin-off For Blackstar
Other notable winners include 5 Seconds of Summer for the Best Duo/Group of the Year, Panic! At the Disco received Alternative Rock Song of the Year for its song "High Hopes" while Imagine Dragons won the honor for the best Alternative Rock Artist of the Year and lovelytheband scooped the spot for the Best New Rock/Alternative Rock Artist.
Other award winners of the ceremony include Babe Rexha, Cardi B, Helene Pambrun and Harry Styles.
-->