CW Reportedly Working on an Arrow Spin-off For Blackstar
Published Fri Mar 15 2019 By David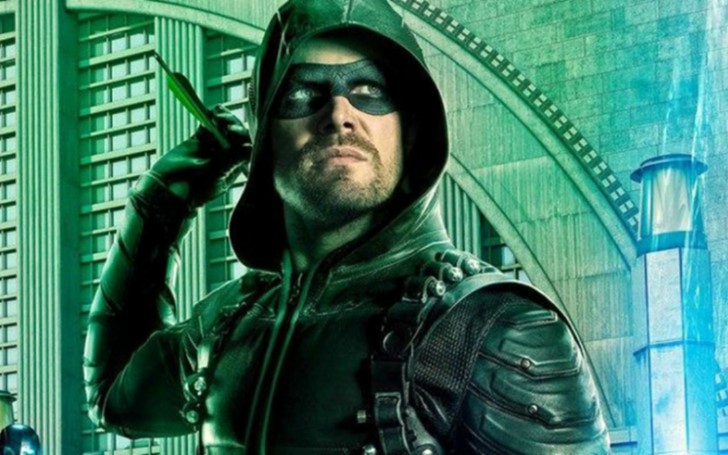 CW's Arrow could be continued by Oliver Queen's daughter herself.
Multiple sources are confirming that Arrow verse landscape is bound to be altered. The speculations have been on the rife ever since the CW announced its DC superhero series Arrow will be leaving the network after the end of its eighth season.
Given the news of cancellation and the plotline of DC comic book, "Crisis on Infinite Earths," it seems foreseeable that Arrow realm may have some modification in its running season or in the next installment.
With Bat-woman waiting in the wings, it isn't surprising to see a new superhero story emerging out of Arrow's arc--in the shape of Oliver Queen rearing a child in the form of Mia Smoak.
"We Got This Covered" affirms CW is considering a spinoff for Blackstar. Reports further claim Katherine McNamara is expected to reprise her role as the daughter of Oliver Queen and Felicity Smoak and the series will be set in the future Star city. When McNamara was signed last year for the series, many believe that she was for sure going to be the next Green Arrow—but later it was revealed that the character was instead reserved for Sea Shimooka.
Katherine McNamara Talks about Arrow's Finale
Last Monday in an episode entitled "star city killer," it was surprisingly revealed that Blackstar is actually Mia Smoak, the secret daughter of Oliver Queen and Felicity Smoak (Emily Bett Rickards). After getting into a bit of a brawl with William (Ben Lewis) and his crew, Mia was forced to confess that she wasn't Felicity's killer, she was actually her daughter.
Also Read: Fans Devastated After 'Arrow' Set To End With Season 8 on The CW
When TV guide asked McNamara on how her character will be handled through the next episode of Arrow, she said,
"I am fresh off from finishing the shoot which was is really, really wonderful. I the episode where you will get the most answers and get to see quite a bit of Mia's childhood. People will also see some really key moments that forged Oliver Queen's daughter and how she got to be a fighter and why she always acts this hardy."
In addition to skipping 20 years into the future, Arrow Season 7 has already introduced adult versions of William (Ben Lewis), Rene's (Rick Gonzalez) daughter Zoey (Andrea Sixtos), and yes Oliver and Felicity's daughter, Mia. On the surprising note, the show has even teased up the glimpse of an adult version of Connor Hawke (Joseph David Jones), who has been revealed as the adoptive son of John Diggle.
Recommended: Fans Threaten To Cancel Netflix Subscriptions After Punisher Gets Axed
Another DC verse, The Flash has also shown its share of the leap into the future. We have seen Barry Allen's (Grant Gustin) daughter, Nora (Jessica Parker Kennedy), from the future, who could and probably should be added to this little super-team of the next eras. With a full group of five vigilantes' heirs, all with their inherited or acquired specialties and abilities, an "Arrow verse Next Generation" spin-off seems more than doable.
Don't Miss: Top 10 'Big Bang Theory' Episodes To Watch Before The Series Finale
On the next episode of Arrow, "Star City 2040," we will see some groundwork story done for the daughter of the Emerald Archer. The episode is set to air on March 18, 2019.
-->