Fans Devastated After 'Arrow' Set To End With Season 8 on The CW
Published Thu Mar 07 2019 By David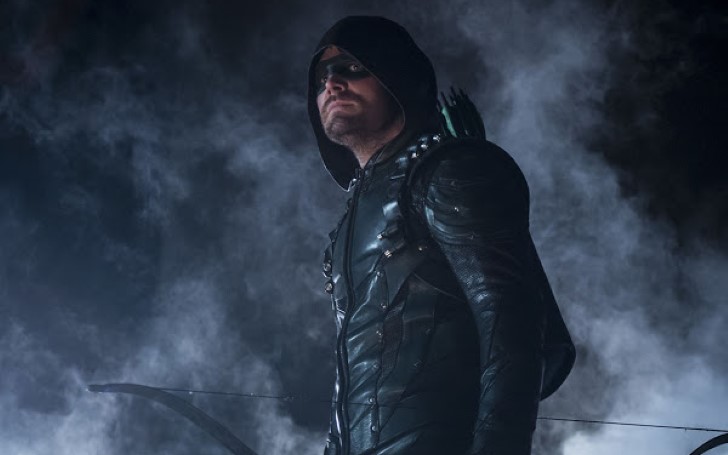 The CW's Arrow is officially confirmed to end after its season 8 finale; see the reactions of the fans.
Sources have been confirming, the next season of CW's "Arrow" will be its final season. The network's longest-running DC Comic adaptation—which was green-lit for an eighth season back in January, will end its overall run after airing its season 8 during the 2019-2020 time-frame. The culminating season will reportedly consist of 10 episodes.
"This was a difficult decision to come to, but like every hard decision we've made for the past seven years, it was with the best interests of 'Arrow' in mind," series exec producers Greg Berlanti, Beth Schwartz, and Marc Guggenheim said in a statement. "We're heartened by the fact that 'Arrow' has birthed an entire universe of shows that will continue on for many years to come. We're excited about crafting a conclusion that honors the show, its characters, and its legacy and is grateful to all the writers, producers, actors, and — more importantly — the incredible crew that has sustained us and the show for over seven years."
Series titular star, Stephen Amell also tweeted the similar news on his official handle: "Playing Oliver Queen has been the greatest professional experience of my life… but you can't be a vigilante forever…There's so much to say… for now, I just want to say thank you."
Playing Oliver Queen has been the greatest professional experience of my life... but you can't be a vigilante forever.

Arrow will return for a final run of 10 episodes this Fall.

There's so much to say... for now I just want to say thank you.

— Stephen Amell (@StephenAmell) March 6, 2019
"Arrow" premiered on The CW on October 10, in 2012 and since has been one of the network's highest-rated shows. The series even helped spawn a joint universe for the TV's DC superheroes known as the "Arrow-verse." The other current slates from the popularity of "Arrow verse" are "The Flash," "Supergirl," and "Legends of Tomorrow." The CW also has a "Batwoman" pilot lined up in the list of its DC related projects—for which Xander Cage (2017) actress, Ruby Rose has been tapped to play the lead character.
Also Read: It's Official Zac Efron Is Dating An Olympian After Being Spotted On Dates With Her Several Times
In the series, the main character, Oliver Queen (Amell) returns home to Starling City five years after being supposedly dead in a shipwreck, at which time Oliver trains and develops the superhero persona of Green Arrow to fight crime in the city.
In addition to Amell, the series also features the ensemble of stars such as David Ramsey, Emily Bett Rickards, Echo Kellum, Katie Cassidy, Rick Gonzalez, Juliana Harkavy, Colton Haynes, Kirk Acevedo, and Sea Shimooka.
Recommended: Game of Thrones Season 8 Trailer Raises More Questions Than Answers; Check Out This Trailer Breakdown
The show is produced by Bonanza Productions Inc. in collaboration with Berlanti Productions and Warner Bros. Television.
Though the Emerald Archer's solo series has been the foundation of The CW's ever-growing DC TV universe, it's peak is still behind most of other DC show's prominence. And the fact, it is kept on the verge of final showdown has hurt the fans to the complete emotional wreckage.
Don't Miss: Fans Threaten To Cancel Netflix Subscriptions After Punisher Gets Axed
Following Amell's recent tweet, the series' ardor followers are already starting to think about everything they'll miss about the Battling Bowman. So from a fan perspective, here are some top things to be lamented once the Arrow leaves the CW network,
Here is what I will miss on #Arrow :
-William Queen
-Diggle, Felcity and Oliver (The Original Team Arrow)
-Roy Harper (@ColtonLHaynes )
-Thea Queen
-Arrowverse Crossovers
-pretty much everything

— Jasmine 🐍👑 #Kingdom #SaveShadowhunters (@darth38) March 6, 2019
Meanwhile, another fan seemingly gave a perfect narration of all the conflicted feelings about the cancellation by stating the show might have put its audience up the wrong way a few times over the years with— given certain character arcs and storylines being way too dull and sleazy, but it will still be a very much missed about, one its gone from the TV.
I'm really really sad right now oh my god... Arrow had offered me an outlet and helped me the past 5 years It's going to be tough moving on

— Pallavi. (@themediumplace) March 6, 2019
On the bright side, the news could also be insinuating that some other tentpole series may be just behind the doors.
I watched #Arrow for 8 years when the final season rolls around and even tho I bitched a lot about it, my heart freaking hurts 😭😭😭

— martina. (@bisexuaIsmoak) March 6, 2019
Some felt the adieu was unexpected and even feared for "The Flash" meeting the same fate as Arrow.
#Arrow is ending. They better get Laurel and Dinah over into a new Birds of Prey spinoff ASAP. pic.twitter.com/MRM8G6synB

— DATVParty (@TVPartyPlanner) March 6, 2019
But, for the time being, there's still a lot of Arrow season 7 left to televised, and after that, the viewers at least have the summer to prepare themselves for the Green Arrow's swan song.
-->