Najee Harris Girlfriend - Some Facts You Should Know
Published Mon Dec 21 2020 By Bran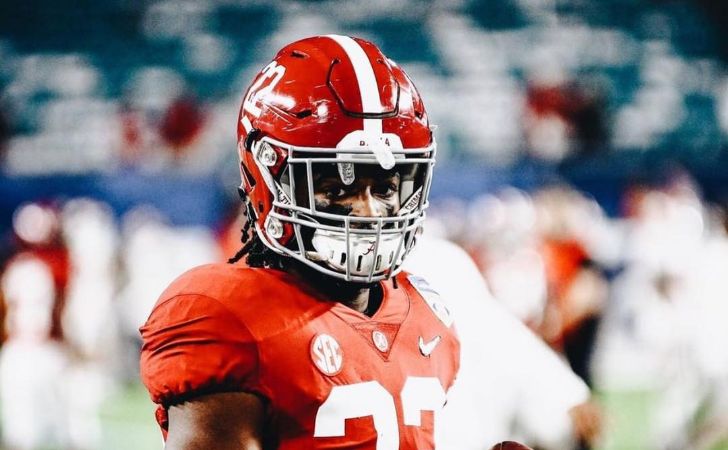 Grab all the exciting details regarding the love life of football's newest star, Najee Harris.
Alabama based football running back Najee Harris is one of American football's hottest talents in recent times. As of now, the athlete is a senior at Alabama, as he looks to finish his career on a significant high. He has a very decorated career portfolio featuring on some top occasions like the 2018 Sugar Bowl, 2018 Orange Bowl, and the 2020 Citrus Bowl.
Najee Jerome Harris is just a young boy of 22, which makes his portfolio even more impressive considering his achievements at such a young age. With a tag of one of the most promising stars in the sport, the Alabama Crimson Tide running back's personal life is of top interest to many youths and girls. Stay right here as we bring you close to his love and married life.
Najee Harris Is Not Dating A Girlfriend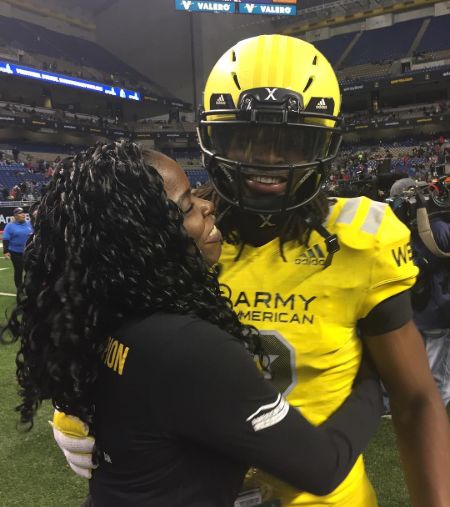 Najee Harris is not dating any girlfriend right now.
Photo Source: Instagram
As a senior, Najee Harris has proved to be one of the most influential players in the whole college roster. You would be quite surprised to know how he successfully covered 2,776 rushing yards and 34 touchdowns. Throughout the last few years, he made some professional accolades winning the CFP National Champion, SEC Champion twice, and the SEC Championship Game MVP, which just kept on making his value rise further. Thanks to so much success, many girls are often excited to get to know more about Najee Harris's love life, whether he is dating a girlfriend or is married.
Also See: Sierra Furtado Boyfriend - Find Out If the Tik Tok Star is Dating Someone Or Still Single
All of Najee Harris's cruses might feel relieved as the talented footballer is currently single. Despite so much fan-following and love messages on his Instagram, the 22-year-old has been adamant about focusing on his blooming career right now. There is a chance that he might be dating a girlfriend as a secret, away from the media's reach, but only time will tell if he ever decides to disclose it to the public.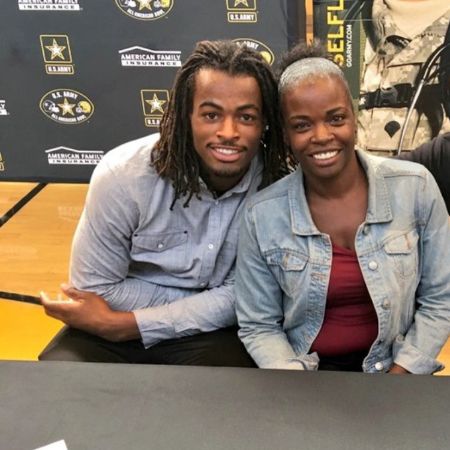 Najee Harris is currently a senior at Alabama college.
Photo Source: Instagram
The fan-following on Najee Harris is bound to grow further as it's just a matter of time that he signs for any NFL side to further boost his career. He is active on Instagram with over 100,000 followers, but most of his pictures indicate that the running back is single right now. A lot of his photos revolve around the latest football matches and all the happenings in training.
Najee Harris's Early Life Struggles
While everyone acknowledges the success of Najee Harris in front of the cameras on the football field, not many realize how hard he worked to reach where he has. The 6 foot 2 footballers from Alabama never had frequent vacations with his family. His only memory of anything close to that was during his seventh grade when he went 30 minutes away from his residence in the Bay Area of California and played paintball. Harris mostly had the traits of an introvert who loved to stay at the house.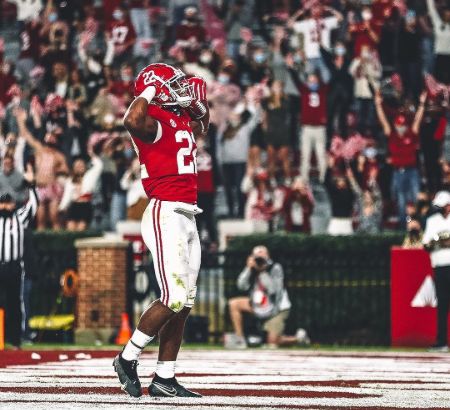 Najee Harris used to be a homeless boy as a child.
Photo Source: Instagram
The growth of Najee Harris is just inspiring, considering how he once used to be a homeless man. Most of his earliest memory being a homeless child came from the time when he lived in the streets of Richmond, California. From that, his talents and dedication to football helped him garner a colossal net worth of $500,000, which is bound to rise for sure.
Related: Who is Nikita Dragun Ex-boyfriend? Find Out What Happened Between the Former Couple
For more news and updates about your favorite stars, please stay connected with us at Glamour Fame.
-->