Natalie Gauvreau - Facts You Need to Know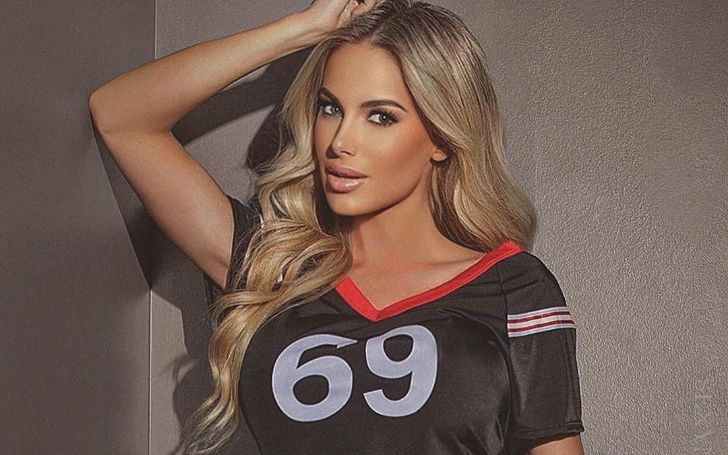 Canadian model Natalie Gauvreau has been catching a lot of people's attention. Learn all the exciting facts about her right here!
The Canadian bombshell Natalie Gauvreau is mostly noted for causing a stir with her notorious pictures in social media. For those who are unfamiliar with the gorgeous sensation, the white Caucasian descent is an actress, model, fitness junkie, and an Instagram star with a whopping 4.3 million followers.
You must've also known Natalie for being pictured sitting behind the ice-hockey team 'Dallas Stars' bench during Game 6, with St. Louis Blues. She became a viral sensation for her looks after that very match. Nowadays, the model is turning heads amongst fans from her Instagram profile.
So in order to know her better, here are the things you need to know about her.
'Caucasian' Descent Natalie Gauvreau Background
Actress Nat was born on the 19th of December 1985 to Canadian parents in New Liskeard, Toronto, Ontario. However, there are not much information related to her as the French Canadian model tends to keep her personal details, background, far from media outlets and her profession.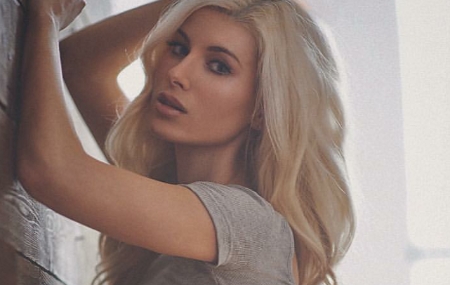 Natalie attended a real estate course but dropped out for modeling.
Source: My Insta Girls
Nevertheless, we do know that Gauvreau was raised five miles north of Toronto while sharing three sisters and twin brothers. The girl's been a trouble maker ever since she was a kid. In her website, 'Sexynatg,' the blonde mentioned getting sent to the principal's office regularly for violating the dress code.
Proud Holder of 4.3 Million Followers on Instagram But ...
Gauvreau goes by the name 'SexyNatG' in her Instagram handle while amassing an impressive 4.3 m followers. Her racy social media pictures are a testament to her being one of the more risqué glamour models out there. However, at present, her Instagram account is nowhere to be found. She might have deactivated her account or even deleted it. What do you guys think?
Natalie Gauvreau belongs to the Caucasian ethnicity.
Source: Instagram
'SexyNatG' posted a total of 1247 posts to date and charges a massive $8,000 - $14,000 per endorsement post of hers. The model promotes brand like, 'My Cascade,' 'Kitchen Aid Uk,' 'Windex,' 'Lingerie Diva,' 'Moose Knuckles Canada,' and many others.
Dating Link-Ups and Boyfriends of Natalie
The sizzling Instagram model is known for being open about her love interests, especially in rich men. Natalie mentioned in her website bio that she looks for a powerful businessman in the opposite sex who can make her feel like a princess.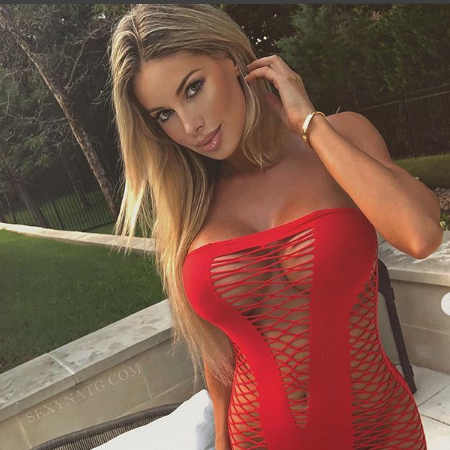 The model says she's attracted to be in a relationship with a CEO.
Source: Instagram
Following her relationships, the actress dated boyfriend 'Doug Reinhardt,' who is an American Baseball player, 'Curtis James Jackson III, a.k.a 50 Cent' who is a famous American rapper, 'Shannon Brown' an American Basketball player.
Interesting: Who Is Instagram Model Ariel Ice? Everything You Need To Know About Her!
Gauvreau flaunts a Maserati GranTurismo S, gifted by one of her beaus. She's not one to shy away from speaking her mind, which is why the women is open to her demands. Although as of now, the model is yet to disclose her partner of the moment.
Professional Modeling Career and Website Operation
Besides Instagram fame, Gauvreau is well known for her modeling career as well. She's featured in numerous fashion magazines throughout the years. Her first appearance was on the cover of Mixed Magazine back in 2011.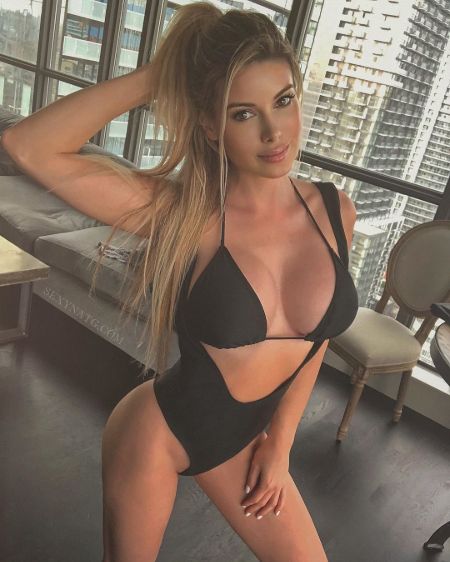 Gauvreau was on the cover of 2013 issue of American magazine 'Fashion and Beauty.'
Source: Instagram
The 35-year old gained popularity from fashion shows like, 'Mayra's Bikini and 'Ed Hardy Swimwear.' Natalie also operates her website where fans can buy her topless posters for $50 each. Besides she has a special $230 offer, by purchasing it, the glamour model will follow you on Instagram for 30 days.
You May Like: Janna Breslin Net Worth in 2020 - How Much Does the Instagram Model Bring In?
Bit pricey, don't you think. Not only that, the woman's posted an Amazon wish list of all the goodies fans can buy to get her attention like a $995 'GIUSEPPE ZANOTTI Women's Fashion Boot,' 'Jumpsuit and Rompers' for about $27 and many more.
In conclusion, it seems like Natalie is an open-minded person who has lots of desire and lots to achieve. We hope you enjoyed the facts, stay tuned for more intriguing Entertainment facts only on Glamour Fame.
-->