Who Is Instagram Model Ariel Ice? Everything You Need To Know About Her!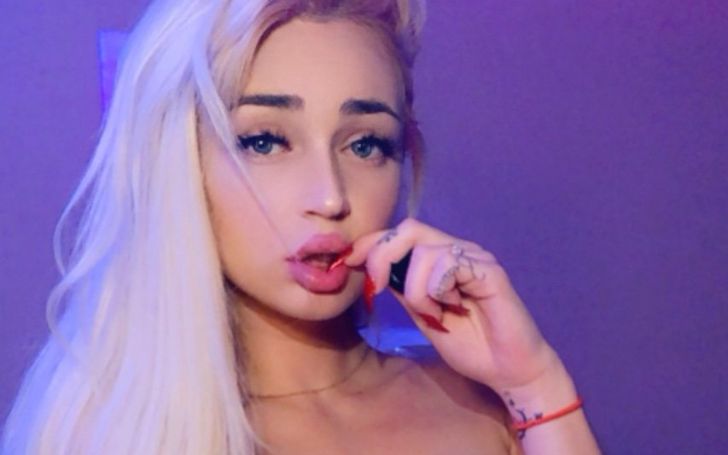 Ariel "ICE" is HOT.
Ariel Ice, the Instagram sensation is making the round of the internet when the star was seen with Vitaly Zdrovetksiy.
YouTube prankster took to Instagram and posted a picture of him and Ariel in some countryside of California.
Vitaly wrote a cryptic message which read, "Escaped Sex Slave is now on VitalyUncensored...link in bio 🔥😈," and when you go to the bio, you will see a link to Vitaly's x-rated site, Vitaly Uncensored which redirects to login.
While there's so much buzz going around, some of you might be wondering who Ariel Ice is. Well, you obviously got the sneak peek of the hot bimbo, but who she really is?
Worry not; we got you covered, we did some digging and came up with some interesting facts about this little devil (as said by herself).
So who really is Ariel Ice? Ariel Ice Canadian born Instagram model, she came to prominence when her naughty pictures got the attention of many. The Instagram model boasts massive 128K followers.
Ariel took a major repercussion when Instagram deleted her previous account after the social media found the model was violating the company's use terms and conditions.
Ariel, who was born on November 5, 1994, is engaged in some not, so SFW contents, means, the Instagram model is a webcam girl, where she pleases many lonely hearts with her kinky acts. Ariel uploaded some uncensored pictures to Instagram due to which her account was banned.
Following the ban, the model created a new official account with three more backup account; now the model boasts a total of 239K followers. No doubt the model has a considerable following, but Ariel doesn't limit herself to her Instagram fame only.
Ariel is currently working for an adult cam site, BaeSNAP, well, you obviously guessed what she does for a living now. On BaeSNAP, you can catch the kinkiest and wildest acts of the model.
Upon subscribing, you get the unlimited pass to model's SnapChat private videos and pictures, which is priced at $30 per month. BaeSNAP is owned by - @Mike.fx.
While this Mike thing doesn't share much information about him, he is the one who is operating another infamous Instagram account - Ganja Girls, in which Ariel is a part of too.
Well, that's there, but the 25-year-model is now making a massive leap after recently she was seen with Vitaly, who is always on the look for new streaker. According to Vitaly, he and Ariel are up for some nasty stuff.
The webcam girl has joined prankster's Vitaly Uncensored team, , and hopefully, we will see some kinky pranks are on the way. So just if you are waiting for some of "THOSE," wait for a few days, and don't forget to signup for the service!
-->