Natalie Portman Denies Dating rumor with Moby in his Memoir; Moby Responds to Her Denial
Published Thu May 23 2019 By Alice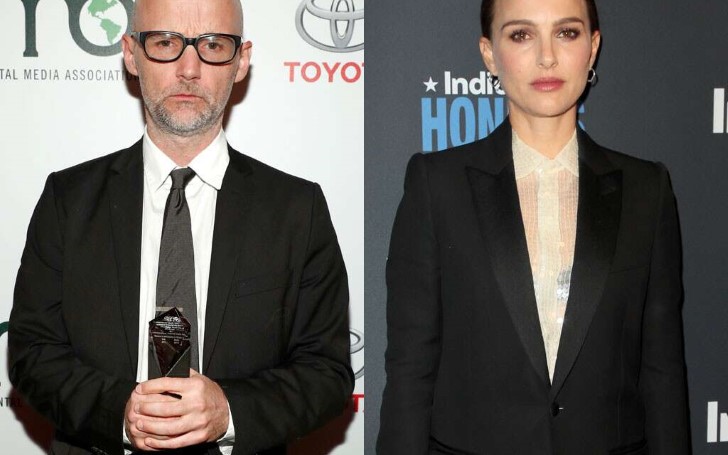 Moby doubled down on his story from the memoir in a post on his Instagram.
Electronic musician Moby is getting weird on Instagram after the denial of Oscar-winning actress Natalie Portman to be dating him nearly 2 decades ago when the former 'Star Wars' actress was only 18 and he was in his early 30s.
The 53 years old has refuted after Natalie repudiated all the rumors about her alleged affair with Moby and called out him as a creepy old man.
Moby is still insisting that the pair did date as he posted a throwback Instagram post of the two, in which the singer is featured pulling a wide, goofy smile and standing shirtless with his arm around a young Portman.
Shortly after "Porcelain" singer posted on Instagram, the internet caught on to the drama, with many people expressing their support for Portman.
Grammy-nominated musician response stems from a recent interview the actress gave to Harper's Bazaar UK Online, in which the 'V For Vendetta' star spoke about the friendship she once had with the singer, which eventually broke after she realized he had other intentions.
Two times Golden Globe Awards winner Natalie explicitly denied being in relationship with Moby stating that instead, the singer was a "creepy" older man.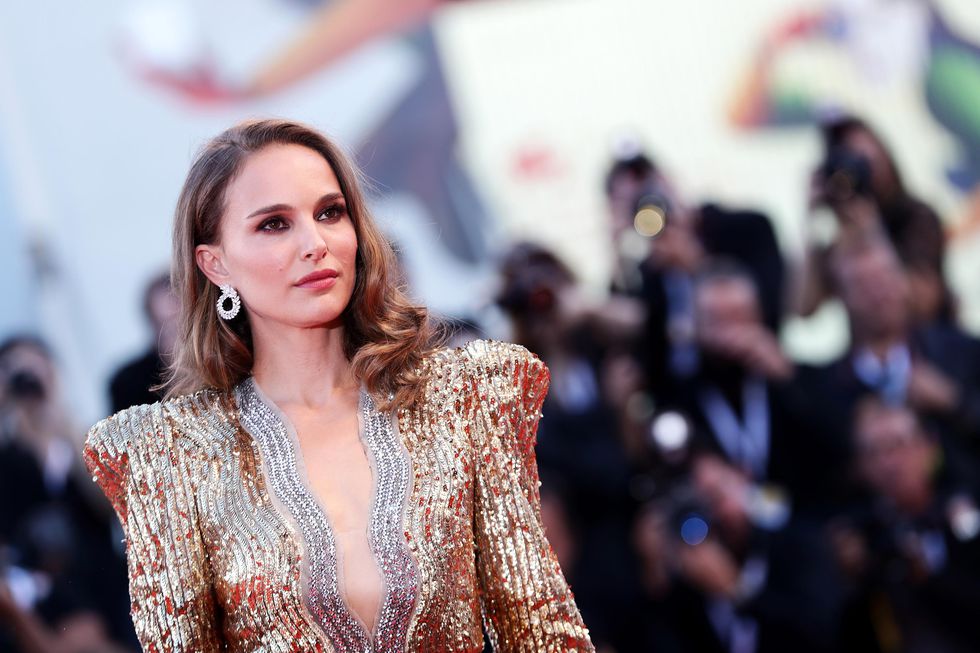 Natalie explicitly denied being in a relationship with Moby.
SOURCE: Harper's Bazaar
"I was surprised to hear that he characterized the very short time that I knew him as dating," Portman said in the interview with Harper. "My recollection is a much older man being creepy with me when I had just graduated high school."
Also Read: Natalie Portman Felt Unsafe Being Sexualized as a Child Star
The 37 years old even went against the excerpt and the publishers for releasing a book which contained several "factual errors and inventions."
Moby has been in the headlines recently after he released his new memoir (following 2016's Porcelain), 'Then It Fell Apart' in which details an alleged romance with Portman, claiming the actress had come backstage to meet him after one of his shows and began flirting with him.
Recommended: Natalie Portman Apologizes After Jessica Simpson Calls Her Out
The memoir also features other details about the author's personal life, including romantic encounters with Lana Del Rey (when she was still going by Lizzie Grant) and Christina Ricci.
-->