Natasha Lyonne Says Netflix's Russian Doll 'Could Be Ending After Next Series'
Published Wed Aug 14 2019 By Sea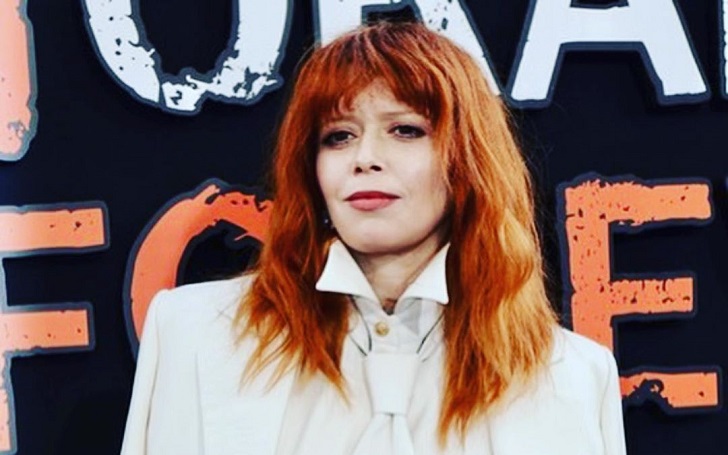 'Russian Doll' star Natasha Lyonne dropped more hints as to when the series could end.
In an interview with The Hollywood Reporter, the lead cast of the sci-fi series 'Russian Doll', Natasha Lyonne, responded to the question of whether she still envisioned the show to be a three-season series as she did when she first pitched the show to Netflix — "In many ways, yes."
Lyonne plays the time loop protagonist 'Nadia Vulvokov', a computer coder who is stuck in a daily time loop. She requires reliving the night of her 36th birthday after dying and coming back to life on a repeat.
Source: Serialowa on Twitter
The Emmy nominated actress went on to explain the 'many ways' she sees the series to end after season 3. Even if there are methods to extend the show to season four or just put a stop to it after the current season, Lyonne feels right now that it's just three seasons she wants to make of it. She is quite concrete about her vision.
I know there has to be space left open for something beyond my limited imagination in this moment, to know if that is still where the series begins, middles and ends. Maybe it's only two seasons. Maybe it's four seasons. Right now, it feels quite clearly that it is those three.
The 'American Pie' star also exclaimed that the editing room itself was a horror show. "There were boards and strings — the writers room looked like 'Homeland' or 'A Beautiful Mind'," joked Lyonne. The show is inspired by her own synonymous life experience. Everything she's ever cataloged in her life is in there, from the songs and characters to the images that she's accumulated.
Watch: Natasha Lyonne On Creating RUSSIAN DOLL
It's understandable how difficult it is to keep a show that depicts the single day over and over again. Such "mind-bending concept" is difficult enough to give continuity to, and even if the show achieved more success than imagined, the imaginations for a whole new series is indescribable albeit really exciting.
The 'Orange is the New Black' star half-exposed a dark secret of the Russian Doll crew — they have a shameful mistake which they always make during production and then only discover it in the edit. The other half of what the mistake is is still a personal thing for the crew. But don't fret, she will happily talk about it when the series is really over. Still, that's a long wait.
Watch: Natasha Lyonne's People TV Interview
The Netflix hit aired the first season consisting of eight episodes in February this year and the creators, which includes Lyonne along with Leslye Headland and Amy Poehler, already have a few ideas about the story of the second season. It will be released to Netflix sometime in 2020.
-->