Netflix Buys Taiwan Dark Comedy 'Dear Ex'
Published Thu Jan 24 2019 By David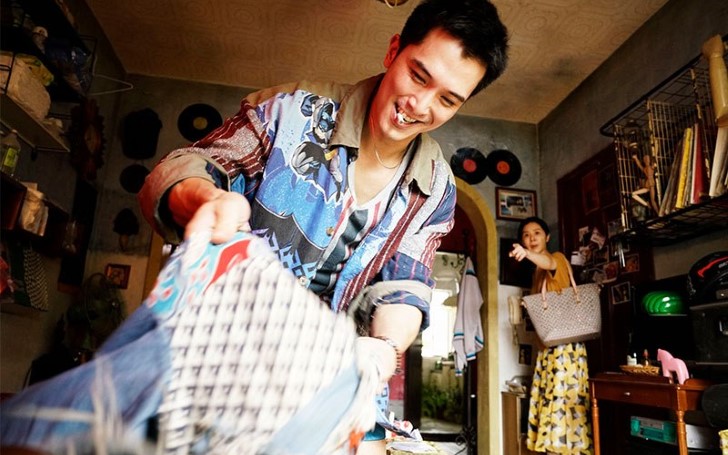 Netflix clinched the distributor rights for yet another surging to be milestone classic from the oversea's Broadway.
And just when you thought, the aggressive content-buying from Netflix finally slowed down, the streaming giant went on to assimilate yet another cult original to turn it amongst the main Hollywood streams.
With over 100 foreign-originals already in the rostrum of this cloud media service, Netflix has again added an offshore sensation to its roster. Apparently, Netflix recently bought the rights of Mandarin-language content from Taiwan's dark comedy "Dear Ex."
The award-winning film will be on the hand of Netflix's 148+ million subscribers to play out from Feb. 1, 2019.
Watch the trailer for Dear Ex
The story unfurls a recently broke widow and a gay man fighting over a dead man's inheritance, with the woman's teenage son in the eventual caught short.
The multiple Golden horse awards winning movie was directed by Hsu Chih-yen and Mag Hsu from a script by Mag Hsu and Lu Shih-yuan. Similarly, the cast troupes the likes of Roy Chiu, Hsieh Ying-Xuan, Spark Chen and Joseph Huang as the leads in the film.
This dark family comedy-drama initially premiered in April at the Festival of Far East Film in Udine and began its commercial release through American distributor veterans, Warner Bros. in Taiwan from Nov. 2.
Also Read: Chris Brown in Custody in Paris After a Woman Filed a Rape Complaint
Along the way, the movie also gained the screening at the Taipei, Busan and Macau festivals. Following its theatrical periods, it also nabbed the awards for best actress for Hsieh at the Golden Horse Awards; the best feature film, best actor, best actress, and media recommendation at the Taipei Film Festival; and best director at the Hong Kong Asian Film Festival.
Don't Miss: 'Black Panther' Made Oscar Nomination History on Tuesday
Director and writer Mag Hsu amidst the film's prevailing success in the domestic box office said:
"From the themes and cast to the decision to land on Netflix as our exclusive global premiere platform, every choice was an experiment."
Hsu further added,
"We have shone a spotlight on the forces behind different kinds of family values for audiences in Taiwan and across Asia. Now, we want to show the world the growing momentum in Mandarin-language films."
This cherry pickings of the global rights for the mass number of foreign-language movies from media services like Netflix, Amazon, and Hulu was already giving a toll to the global film business.
Recommended: Fans Believe These Were The biggest Oscar Snubs of 2019
And Netflix bringing in the international landmarks to their home viewers in one portal is sure in its course to shrinking the conventional approach of people buying all those theaters seats beforehand.
-->