Netflix Cancelled Popular Show The OA And Fans Are Not Happy About It
Published Wed Aug 07 2019 By Sea
The fans, as well as the celebrities, are absolutely 'devastated' after Netflix canceled 'The OA' after only two seasons, and some even started a petition to get it back on air.
The popular Netflix sci-fi drama series 'The OA' was canceled after only two seasons, and the fans are not happy about it.
The streaming service made the decision to take the show out of their platform after its 16-episode run but never gave any specific reason as to why they pulled it out.
Watch: The OA Season 2 - Final Scene
The official reason behind the cancellation is yet to be announced, but the vice president of the original content at Netflix, Cindy Holland, told Variety,
We are incredibly proud of the 16 mesmerizing chapters of 'The OA,' and are grateful to Brit and Zal for sharing their audacious vision and for realizing it through their incredible artistry.
The show debuted in December 2016 which was co-created by Brit Marling and Zal Batmanglij, with Marling starring as the lead, 'Prairie Johnson'. It depicts Prairie as a blind woman who seven years before and suddenly returns with her vision mysteriously restored.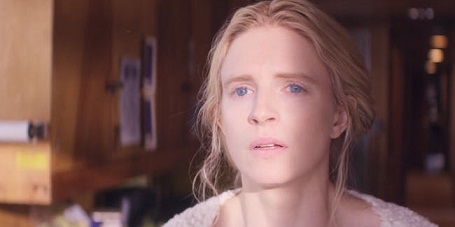 The second season then debuted nearly three years later in March this year. Even so, the show collected a massive audience and received positive reviews from the critics. Rotten Tomatoes gave the show an 84% average critical approval rating.
Read Another: Netflix Renews 'Big Mouth' For Three More Seasons
The worst part of it all was that the Season 2 terminated with a cliffhanger ending of which the fans will no longer be able to get the resolution. Marling brought out the sad news to Instagram with a lengthy emotional message.
Following the announcement, ordinary as well as celebrity fans reached out for the support and also said that they were heartbroken because of the event. There's even a petition to save the show set up by the fans.
Actresses Emma Roberts and Lea Michele are 'devastated' while Bella Throne and singer Kehlani are 'sad' about it. Actress/Singer Julianne Hough thanked Marling and Batmanglij for introducing 'The OA' to the world and recommends "Part 3 is now for us to discover our own truths, connection to others and creation of the world we want to live in".
The OA is not the only show to get axed from Netflix. They canceled 'Designated Survivor' and 'Tuca & Bertie' despite them getting positive responses from the audience. They previously explained that its approach to cancellations considers viewership versus production costs.
-->