Netflix Drops 'Enola Holmes' Trailer, And You're in for a Treat
Published Tue Aug 25 2020 By Sea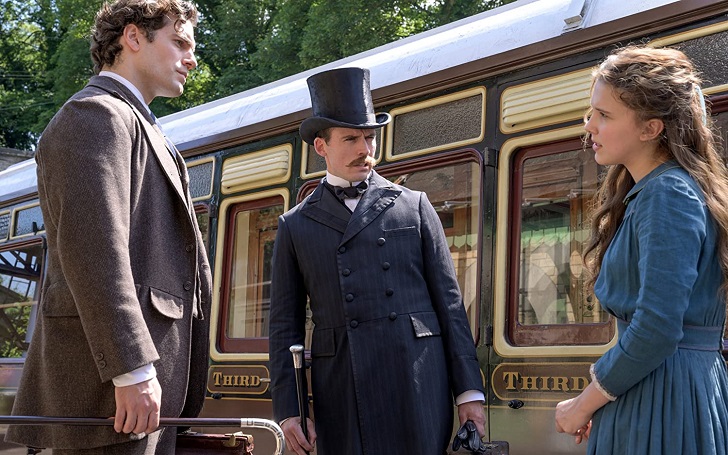 Netflix recently released the trailer for it's latest original, 'Enola Holmes' starring Millie Bobby Brown, and it's as exciting as it's sought out to be.
Ever since Millie Bobby Brown was announced to be cast as 'Enola Holmes' in the Netflix original of the same name, 'Stranger Things' fans have not been able to keep their feet on the ground. So much so that they've forgotten 'Superman' Henry Cavill is cast as the 'Sherlock Holmes' himself.
And after watching the trailer Netflix just dropped down on the web, their reason for overlooking the Holmes brothers' casting, including Sam Claflin as 'Mycroft Holmes', is justifiable. Millie herself shared a teaser clip a week ago, which made sure the trailer was dropping soon, but nothing could've prepared us for the real deal. And the series should give other Netflix originals a run for their money.
Watch: 'Enola Holmes' Teaser Shared by Millie Bobby Brown
Fans have dubbed her actions even only in the trailer as out-Sherlocking 'Sherlock' himself. Knowing 'Sherlock Holmes' acknowledge it is just as satisfying. And outwitting 'Sherlock Holmes' isn't easy. It's basically the Holmes brothers searching for their teen sister after she runs away from them in order to find her missing mom, 'Eudoria Holmes', played by Helena Bonham Carter. And the path she takes to do so isn't really mild either.
Recommended: See Who's Cast on 'Enola Holmes' and All the Juicy Details on the Netflix Original
'Enola Holmes' is not an ordinary English girl from the 19th century. And a girl not knowing how to embroider was the rarest thing. Of course, being raised by a mother like hers wasn't turning her into an ordinary girl. She turns herself into a proper lady, but that's just in her dress-up. Martial arts doesn't leave the body just like that.
Watch: 'Enola Holmes', starring Millie Bobby Brown, Official Trailer
In her journey to find her mother, she meets a bunch of new people and a bunch of troubles she wasn't asking for. But that's what the story is, and that's what everyone is hoping to make it all interesting. We're way past finger-crossing on the show meeting it's expectations. It drops on Netflix on September 23.
Stay tuned and connected to GlamourFame for more movie/TV show news and updates.
-->