Netflix Extends Its Super Cheap Mobile-Only Subscriptions to More Countries
Published Thu Oct 31 2019 By Chester
Top streaming site Netflix expands its horizon to its super cheap mobile-only subscription network adding Asian subscribers.
The new update was announced on Thursday by extending a subscription to Malaysia. Formally, the streaming service was only available to India initially launched in July.
The mobile service charges around 17 ringgit, which is around $4 via which the subscriber will be allowed to use one device. Either it is mobile or tablet, the standard picture-definition is 480-pixel.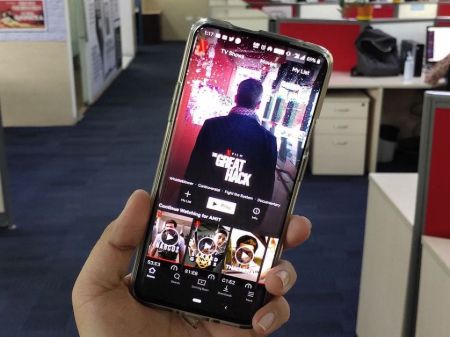 Netflix now on your hand.
SOURCE: FirstPost
Comparing to the Indian subscription, it is slightly expensive with $1 more. The Director of Product Innovation at Netflix, Ajay Arora, shared during the release,
Our members in Malaysia love to watch shows on their smartphones and tablets.
According to Netflix, more than 78% of Malaysia's internet users are found streaming or downloading entertainment content. The subscriber's stream is twice more than the average viewers compared to the world.
Check Out: The 3 Dollar Netflix Plan
Its subscribers in the country watch twice as much content on their phones as the average viewer elsewhere in the world. Upcoming show 'The Ghost Bride' was made in Malaysia.
Back in July, Netflix revealed the stat of their international subscribers grew from 2.83 million members to 91.46 million paid members during the last quarter, which was around 4.7 million fewer new signups they expected from. Nevertheless, the streaming site is planning to add 6.2 million new users in the last quarter.
However, Netflix is yet to comment on its further expansion plans of it's mobile-only tiers to other regions.
The new move is a must for Netflix, as other new streaming sites are on the way to the streaming market such as Disney Plus on November 12, Apple TV Plus on November 1, and NBCUniversal's Peacock in early 2020.
You May Like: Netflix Reveals Astonishing Viewership Numbers of The Post-apocalyptic Thriller 'Bird Box' >>>
Stay tuned and connected to find updates on the latest Tech & Product news only on Glamour Fame.
-->