Netflix Reveals Astonishing Viewership Numbers of The Post-apocalyptic Thriller 'Bird Box'
Published Fri Jan 18 2019 By David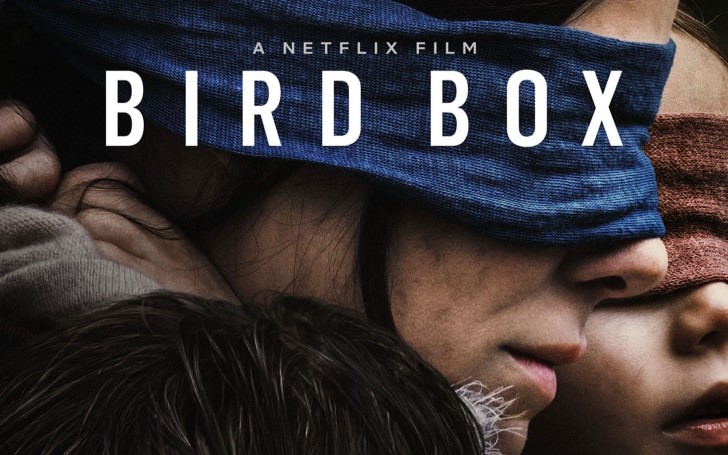 Still available to stream for less than a month and the Netflix original film Bird Box continues to soar astounding number viewerships.
Netflix used its system operated, Q4 2018 earnings reports, to boast among the tabloids the rocketing numbers in its subscribers: The online media service predicts that its post-apocalyptic horror-thriller Bird Box will be viewed by over 80 million member households in the first four weeks following its premiere.
"We are seeing high repeat viewing," the executives stated in their letter to its shareholders. Bird Box was first released on Netflix on Dec. 21, and this weekend will mark the film's four-week run in the streaming podium.
Update: This number is now more than 80 million. Congratulations to my HEROES, Sandra Bullock and Susanne Bier https://t.co/yNCTSuZoKb

— Netflix Film (@NetflixFilm) January 17, 2019
Netflix used to resist Hollywood's practice of disclosing ratings for its movies and TV shows in the beginning, but the company recently began to highlight some success from selective projects.
Recommended: YouTube Bans Dangerous Pranks and Challenges After Bird Box Blindfold Challenge Went Viral
In late December, Netflix reported that more than 45 million accounts had tuned in to watch Bird Box within the first few days after its release — a claim that was later backed up by Netflix's audience measurement system, Nielsen rating.
The assessment was the new mark for the streaming giant, as the figure represents nearly one in three homes have subscribed to Netflix.
Also Read: Netflix Acquires Film 'The Devil All The Time' Starring Chris Evans and Tom Holland
The media-service conglomerate also used Thursday's earnings report to selectively release few other successful highlights as well. Elite, one of Netflix's Spanish original shows, is viewed by more than 20 million domestic viewers during the four weeks period following its debut.
Furthermore, the stalker thriller You is on course to attract 40 million viewers within four weeks; and Sex Education, which aired on Netflix a week ago, is also expected to top 40 million viewers within the (guess what??) again four weeks period.
Netflix also called out a number of additional slates from around the internationals for their success on the service: Bodyguard, which it co-produced with the BBC; the Italian series Baby; and the streaming service's first Turkish original The Protector all of which attracted more than 10 million viewers during the same first four weeks on the service.
Don't Miss: The Much-Awaited Trailer of 'Spider-Man: Far From Home' Released - Does It Hint The Fate of Tony Stark?
Netflix also went on to share some accounts on how it arrived at these metrics: Apparently, the viewers are only counted if they at least finish 70% of an episode of a TV show or a movie, respectively. And the company forwarded another data point, that it is now reserving about 10% of all TV hours in the US.
These figures were clearly meant to report investors that Netflix's original projects are indeed working. The executives explained in their letter to investors:
"As a result of our success with original content, we're becoming less focused on 2nd run programming."
The members added,
"We are ready to pay top-of-market prices for second run content when the studios, networks, and producers are willing to sell, but we are also prepared to keep our members ecstatic with our incredible original content if others choose to retain their content for their own services."
In other words, Netflix is showcasing these statistics as a way to show the Hollywood that it doesn't need distributors like Disney, Universal, NBC, and others just as these studios are set to launch their own cloud networks.
-->